Pigskin Diaries: Fantasy Draft Help Part I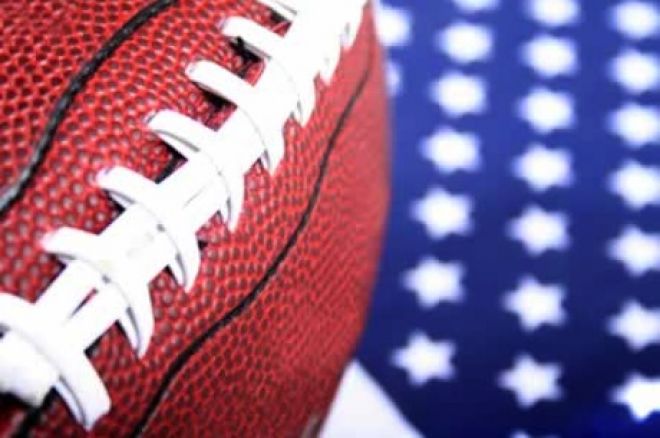 When the National Football League entered the lockout this past spring, many fans were concerned with one thing: fantasy football. What would we do without it? Luckily, everyone involved came to an agreement and the NFL season is right around the corner. Most leagues will be drafting in the next two weeks, so we've decided to offer some fantasy advice for each position. This week, in part one, we're offering undervalued (+EV) and overvalued (-EV) players at the quarterback and running back positions. Check in next week for wide receiver, tight end, defense and kicker.
Quarterbacks
+EV
Josh Freeman: Last season, Josh Freeman was second among quarterbacks in rushing yards behind Michael Vick, yet he never scored a rushing touchdown. Vick reached the end zone nine times, so if Freeman can cut that in half this year it will make him a top ten quarterback. Also, Freeman's accuracy and decision making improved mightily last year – only Tom Brady had a better touchdown-to-interception ratio.
Peyton Manning: Before you call me crazy and close your browser, hear me out. Manning's nerve damage is worrisome, to say the least, but I have a feeling that the hate is going to go too far in the next week or so. Some of you are going to be drafting, and somehow Manning is going to still be around in the sixth or seventh round. Take him as fast as you can. The injury clearly knocks him out of the top tier (for the moment), but he still has a ton of value and always produces. Unless you're in a league with 16 or more teams, you can easily have a team with, say, Manning and Matthew Stafford, or Manning and Sam Bradford. If that's the case, then Manning is well worth a fifth-, sixth- or seventh-round pick.
-EV
Michael Vick: Michael Vick is, without a doubt, one of the best fantasy quarterbacks available, but he's not worth a first-round or early second-round draft pick. Let's say you have the seventh pick in your draft. The six elite running backs are gone (Adrian Peterson, Arian Foster, Chris Johnson, Jamaal Charles, Ray Rice, Maurice Jones-Drew in no particular order), and you decide to go quarterback. Take Aaron Rodgers. He has less upside, yes, but he is also less injury-prone and has a much better offensive line than Vick does in Philly. Vick has the potential to turn any team into a winner, but you usually can't win your fantasy league in the first round of the draft. You can certainly lose it, though.
Matt Ryan: Matt Ryan is a fantasy backup. Period. He's tough as nails and very efficient for the Falcons, but there are so many guys with upsides that I'd rather have than Ryan. A short list of those players includes Eli Manning, Joe Flacco, Matthew Stafford and Sam Bradford Don't be fooled because he's a good player on a good team, and certainly don't be fooled by the presence of rookie receiver Julio Jones. Ryan's numbers just aren't impressive enough, and Jones is going to need at least a year to develop at the next level.
Running backs
+EV
Shonn Greene: Ring the homer alarm. The Jets are a run-first team, and, unlike last year, Greene is now the feature back. He's not a number one fantasy back – despite having the chance to be – but he is definitely a solid number two, and he's not being drafted as one. Right now he's going around players like Cedric Benson (terrible team), Mark Ingram (rookie, unproven) and BenJarvus Green-Ellis (three-man backfield). For where you're going to draft him, Greene is a great value and has the potential to have a breakout season.
Knowshon Moreno / Willis McGahee: Denver Broncos head coach John Fox loves to run the football. Under Fox three years ago, Carolina Panthers' DeAngelo Williams and Jonathan Stewart combined for over 2,300 yards and 28 touchdowns. The next year the two combined for over 2,000 yards and 18 touchdowns. Last year, Moreno was a solid number two fantasy back while averaging only 14 carries a game. His new spell, McGahee, stole five touchdowns from Ray Rice last year in Baltimore, and has developed a real nose for the end zone. Both of these players will increase their productivity under Coach Fox, bumping up both of their fantasy values.
-EV
Arian Foster: At the University of Tennessee, they referred to Arian Foster as "Fumbles Foster" because he continuously put the ball on the ground. Last summer, he wasn't even going to start for the Houston Texans – rookie back Ben Tate was supposed to captain the backfield. Tate got hurt and Foster exploded, ending the year as the best back in fantasy football. I suggest that if you have one of the first three picks, proceed with caution. Foster could easily be a one-year wonder, while Adrian Peterson, Chris Johnson (despite the holdout), Jamaal Charles and Ray Rice have all been productive for more than one year. Also, Vontae Leach, one of the best fullbacks in the league, left the Texans to block for Rice in Baltimore, eliminating some of Foster's value. Can Foster have another superb year? Absolutely. But if I have one of the top picks, I am going to use it on someone who's proven they'll be productive (barring injury) every year.
Peyton Hillis: Perhaps the hate has gone too far with Madden 12 cover-boy Peyton Hillis, but I'm going no where near him in any of my drafts. Despite finishing in the top five among fantasy backs last year, Hillis was listed as "questionable" every week on the Browns' injury report and is a headache for owners. His brutally physical style of running leaves him battered after each game, and at some point this season he will miss time. Running backs are at a much higher risk of injury because they get banged around so much, so why would you want to draft a human battering ram? There are plenty of elusive backs being drafted around Hillis (Darren McFadden, Matt Forte, Ahmad Bradshaw) who are much safer. If Hillis is around late in the third round or the fourth, snag him, but don't reach in the second or early third.
For updates, follow us on Twitter and like us on Facebook.
*Photo courtesy of EbonyBird.com