Pigskin Diaries: Fantasy Draft Help Part II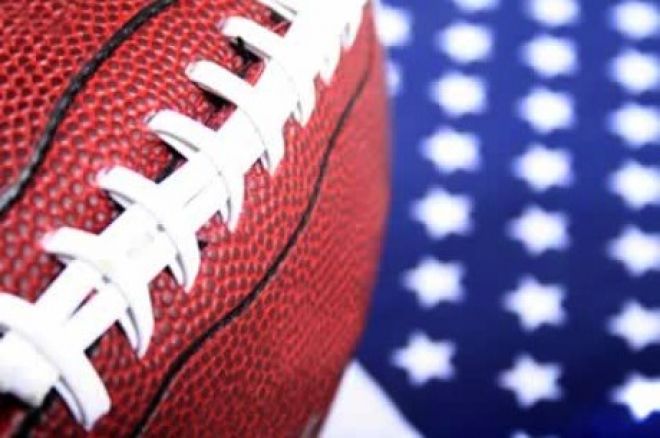 Last week we discussed quarterbacks and running backs, so this week it's time to focus on wide receivers and tight ends. The importance of these two positions, especially wide receiver, has increased over the last few years because the backfield is overcrowded on most NFL teams. The "Running Back by Committee" strategy created time-shares across the league, devaluing many backs. Also, the new pass interference, defensive holding, and illegal contact rules make it easier for receivers to get open, leading teams to throw the ball more than ever.
Note: The following evaluations are for nonpoint per reception leagues.
Wide Receivers
+EV
Mike Wallace: Unlike other elite receivers (Roddy White and Reggie Wayne especially), Mike Wallace's fantasy value doesn't depend on volume. Only he (60) and fellow burner DeSean Jackson (47) had over 1,000 yards receiving last year with less than 70 receptions. Wallace also had the most plays of 20 yards or more (26) among receivers, and was one of only ten wide-outs who had double-digit touchdowns. Don't be fooled by the mystic of the Pittsburgh Steelers either—this is a throwing team. Last year Ben Roethlisberger led the league with 13.33 yards per completion, and the passing game is only improving with the addition of Jerricho Cotchery and the growth of Emmanuel Sanders.
Kenny Britt: If you sift through the off-the-field issues with this knucklehead, you're going to find an extremely talented receiver with phenomenal abilities. Despite missing four games last year, and having to run routes for quarterbacks like Rusty Smith and Kerry Collins, Britt still hauled in 42 balls for 775 yards and nine touchdowns. Now he has trusty veteran Matt Hasselback under center, who turned former USC reject Mike Williams into a viable fantasy receiver last year in Seattle. With the contract dispute over, Britt also has Chris Johnson in the backfield, giving him more one-on-one opportunities, especially in the red zone. If Britt can stay out of trouble, then he's a high-end No. 2 receiver with the potential to finish in the top 10.
-EV
Dwayne Bowe: If you had Dwayne Bowe in the fantasy playoffs like I did last year, then you, too, can recall the vivid nightmares. In the real NFL playoffs, Kansas City Chiefs quarterback Matt Cassel targeted Bowe zero times. Zero. Zilch. Nada. Perhaps Bowe's demise was my doing, because every time he scored a touchdown (11), I would play the Double Rainbow Song for my opponents. I even went as far as re-naming one of my teams "Double Dwayne Bowe." My celebrations crashed and burned, however, because the Chiefs finally began playing good teams. Upon reviewing last year's standings, Kansas City had the easiest strength of schedule in the league. This year, outside of their division, they play the Lions, Patriots, Steelers, Bears, Jets and Packers, with the last two opponents coming in the fantasy playoffs (Weeks 14 and 15 respectively). No thank you Mr. Bowe, I don't think I can stomach another repeat performance when it counts.
Brandon Lloyd: I can guarantee that, unless he falls to the fifth round or goes for less than $5 (which he won't in either a snake or auction draft), Brandon Lloyd won't be on any of my fantasy teams. Last year, Lloyd was a product of Josh McDaniels' system, averaging nearly 19 yards per reception and scoring 11 touchdowns. Prior to 2011, Lloyd had never eclipsed 1,000 receiving yards nor had he ever caught more than six touchdowns. There's a new sheriff in Denver, and under head coach John Fox the Broncos are going to run the football and control the clock. Unless you wish to endure a season-long headache, avoid Lloyd (that sounds like a campaign) at all costs.
Tight Ends
+EV
Aaron Hernandez: The New England Patriots selected both Hernandez and fellow tight end Robert Gronkowski in the 2010 draft. Gronk, as they call him, led the team with ten receiving touchdowns, while Hernandez finished third with six end zone appearances. The two were nearly identical in terms of receiving yards and receptions (Hernandez 45 for 563, Gronk 42 for 546). Statistically Gronk outperformed Hernandez; however, I believe Hernandez has more athletic ability and much more potential. The Patriots are without a deep threat (Chad Ochocinco, Deon Branch and Wes Welker have all seen better days) and Hernandez seems to be the perfect fit for Tom Brady. If you miss out on one of the elite tight ends and choose to wait, Hernandez is someone you can pick up in the later rounds of your draft.
Jimmy Graham: Like Hernandez, Graham is entering his second year in the NFL on a team that loves to throw the rock – the New Orleans Saints. Last year, the University of Miami graduate hooked up with quarterback Drew Brees a mere 31 times, but pulled in five touchdowns. Graham is a reliable red-zone target who's quick enough to alleviate linebackers in coverage. He also breaks out of formation and lines up like a wide receiver in spread sets, allowing himself to be more involved outside of the red zone. Brees and the Saints are going to continue to throw the pill around the field this season, and with a year under his belt Graham is only going to get better.
-EV
Marcedes Lewis: If you are unable or unwilling to get one of the elite tight ends (Antonio Gates, Dallas Clark, Jason Witten maybe Jermichael Finley) in the earlier rounds, then you should wait and take your tight end near the very end of the draft. With that concept in mind, Marcedes Lewis has absolutely no value. As a matter of fact, neither do Vernon Davis or Kellen Winslow because to draft one of those three tight ends you're going to have to take them in one of the middle rounds. Can you really say that Lewis, Davis and Winslow have more value than Greg Olsen? Zach Miller? The aforementioned trio of Graham/Hernandez/Gronkowski? Finley and Owen Daniels are the only tight ends I'm comfortable "reaching" for, but other than that, I'm waiting to take someone with a lot of upside.
Tony Gonzalez: Gonzalez single-handedly revolutionized the tight end position and is a first-ballot Hall of Famer, but that doesn't mean he's going to be productive on your fantasy team in 2011. Falcons receivers Roddy White, Julio Jones and Harry Douglas all have immeasurably more talent than Gonzalez, and will all have more targets (barring injury) come seasons end. Because there are so many young, talented tight ends in good systems around the league, Gonzalez is literally not draftable. If you take him, you are wasting a roster spot on your team.
Follow us on Twitter for up-to-the-minute news.
*Photo courtesy of EbonyBird.com