Pigskin Diaries Week 2: The Learning Curve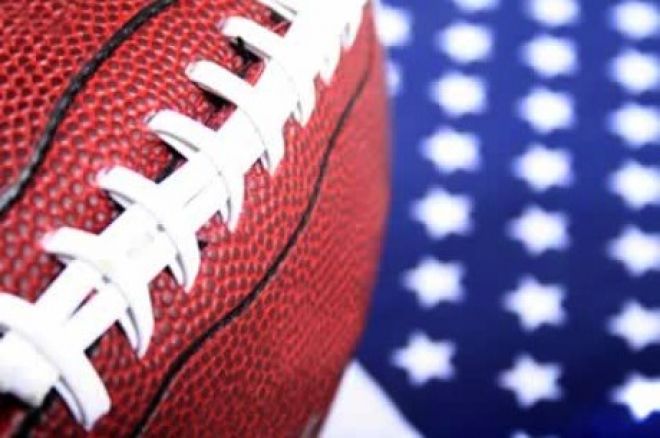 When picking NFL games against the spread, the ability to adapt is paramount — that's why we're not panicking after last week's abysmal performance. With 16 weeks left in the regular season, we have plenty of time to assess how good or bad these teams really are, and we'll make our selections accordingly.
There are some trends that we'll jump on prematurely, like picking against the Atlanta Falcons. Everyone expects this team to "take the next step" this year, but they looked horrible against the Chicago Bears last weekend. Conversely, we're not jumping off of the Pittsburgh Steelers because of one bizarre game against a division rival. The Steelers didn't play well at all, but unlike the Falcons, we'll give them a pass because they're consistently among the top teams.
However, if Pittsburgh struggles at home against a very underwhelming Seattle Seahawks team Sunday, then we will may be the next ones off the Steeler bandwagon. It's all about adapting.
Chicago @ New Orleans (-6.5)
After starting 0-1, some might think that this is a "must win game" for the Saints, but it's not because all four teams in the NFC South lost last week. Motivation shouldn't be a factor though — did you see Drew Brees play on opening night? Marques Colston's injury shouldn't be too big of a factor either. Brees distributes the ball masterfully, and both Devery Henderson and Jimmy Graham are capable of stepping up.
Just don't do the belt celebration when you're down two scores, Jimmy. It's embarrassing.
Chicago deserves a lot of credit for how well they played last week against Atlanta, but that won't help them Sunday in the Superdome. The Saints offense will be much faster on the turf, and Jay Cutler and the Bears offense will have to deal with deafening crowd noise for the majority of the contest.
Fantasy: I love Matt Forte in this matchup, especially in point per reception (PPR) leagues. He's an explosive back with breakaway potential, and Cutler will look for him a lot on third downs.
Green Bay (-10) @ Carolina
Until further notice, we won't be picking against this guy.
Fantasy: Temper your expectations for Cam Newton. His performance last week was memorable, but it was more a function of a bad Arizona Cardinals defense.
Tampa Bay (+3) @ Minnesota
Last week, 14 quarterbacks threw for over 300 yards. Fourteen. That's nearly half of the league. How many yards did Donovan McNabb throw for, you ask?
Thirty-nine.
I was one of the people who argued for McNabb last season, saying that the Redskins made him inept. But after watching him last week against the Chargers, there's little hope in Minnesota for a winning season. Adrian Peterson is a workhorse, but you have to throw the football to succeed in this league. Josh Freeman and the Bucs struggled out of the gate last week as well, but they're much more athletic on offense, and on defense Aqib Talib will give McNabb nightmares.
This feels like a stay-away game, but I'll take the points.
Fantasy: Peterson is the only Viking that I feel comfortable starting — Percy Harvin won't return a kick every week.
Kansas City @ Detroit (-7.5)
I am so nervous about jumping on the Lions bandwagon, but their win last week was convincing — only good teams can play poorly on the road and still win by a touchdown. Detroit could've won by more, too, but the aforementioned Talib intercepted a tipped ball at the line and took it the distance in the first quarter. Matthew Stafford took over after that, throwing for over 300 yards and three touchdowns. Calvin "Megatron" Johnson was on the receiving end of two of them.
Stafford and the offense aside, the Lion's defense could be their strength, and that's why I like them this week against the Chiefs. Kansas City's offense looked lost against the Bills last week, and now they have to face one of the toughest d-lines in the league. I'll even make a bold prediction and say that Ndamukong Suh will have more sacks than Matt Cassel will have touchdowns.
Fantasy: I've already expressed my dislike for Dwayne Bowe, but Jamaal Charles is a stud and a must-start.
Cleveland (-2.5) @ Indianapolis
Oh, how the mighty have fallen.
Without Peyton Manning, the Colts are the worst team in football. He single-handedly held the team together with his offensive abilities, and now the team is a shell of what it once was. Kerry Collins didn't even play that bad either, it's their defense that's going to kill them this year. Ends Dwight Freeney and Robert Mathis have both lost a step on the edge, and linebackers Gary Brackett (shoulder) and Ernie Sims (knee) will not play against the Browns. Linebacker Pat Angerer and safety Melvin Bullet are good role players, but they can't lead a defense by themselves.
Thanks to a timely injury by Andy Dalton, Cleveland began the season 0-1 as well, but they're much more talented than this Indy team. This game has Peyton Hillis' name written all over it. I don't even know if there's a player on the Colts who can actually tackle him.
Fantasy: Reggie Wayne and Dallas Clark are still safe starts for the Colts. Both Browns tight ends scored last week, but Benjamin Watson is the safer play going forward.
Seattle @ Pittsburgh (-14)
See intro. This is one of those games where Pittsburgh jumps out to a 7-0 lead, and all of a sudden giving two touchdowns won't feel so bad.
Fantasy: This has all the makings of a Steeler blowout, but I still don't think Hines Ward should be a started in leagues with 12 teams or less.
Baltimore (-6) @ Tennessee
Chris Johnson's holdout was one of the biggest stories during the off-season. After weeks of turmoil, the Titans finally re-signed him during the last week of the preseason, ensuring that they would have their best offensive weapon for week one.
Then they opted not to use him against a division rival.
Johnson only had 24 yards on nine carries, and Tennessee lost to the Jaguars 16-14. Fast forward to week two, where the Titans will host a Ravens team that just embarrassed the Steelers. If the Titans don't find a way to get Johnson the ball, then they better protect Matt Hasselbeck because the Ravens defense will pressure him the entire game. On the other side of the ball, Joe Flacco was awfully impressive last week. He looked very comfortable, made all of the necessary throws, and if that was a snapshot of his season, the Ravens will be a team we ride into the ground.
Fantasy: With a year under his belt, Anquan Boldin looked like a different receiver for the Ravens last week. He and Flacco had great chemistry, and he has the potential to be a top-ten fantasy receiver.
Jacksonville (+9) @ New York Jets
The Jets were very fortunate on Sunday night against the Cowboys, but they failed to cover. They're also a very public team, being in the New York market, and rarely dominate teams from start to finish. Nine points is very high, and I don't think Mark Sanchez will throw the ball 40-plus times in back-to-back weeks. If he does, then that means the Jaguars are probably winning.
Jacksonville will limit Luke McCown's opportunities to lose the game, opting to give the ball to superstar back Maurice Jones-Drew and his spell Deji Karim. The Jags may struggle to score, but, barring a killer turnover, I don't think they let this one get out of hand.
Fantasy: Marcedes Lewis is injured, and in my opinion he is droppable in most leagues. For a replacement, you could try Jets tight end Dustin Keller.
Oakland @ Buffalo (-3)
NOBODY circles the wagons like the Buffalo Bills!
The Amish Rifle (Ryan Fitzpatrick) rocketed four touchdowns, and Freddie Jackson rushed for over 100 yards as the Bills annihilated the Chiefs last week. Although I don't think you can expect these numbers every week from Buffalo, I do think they'll be a pesky team the entire season, especially if they can sure up some of their holes on defense. I really like them this week because the Raiders are on a short week after playing on Monday night and the game is at 1 p.m. EDT.
That's 10 a.m. back home in Oakland.
Darren McFadden is worrisome, but I have faith in this Bills team and The Ralph will be jumping. The last time Buffalo started the season with two straight wins was 2000.
Fantasy: Fitzpatrick will be a serviceable fantasy quarterback the entire season, and may even be a weekly starter, depending on how deep your league is. I wouldn't buy the hype on Scott Chandler yet though. He could be this year's Marcedes Lewis/Vernon Davis, but we don't know yet.
Arizona @ Washington (-3.5)
The Redskins dominated the Giants for 60 minutes last week, and Rex Grossman eclipsed 300 yards passing. This week Washington hosts the Cardinals, who let rookie Cam Newton pass for over 400 yards in Arizona. I'll admit that I've been downing some of the Washington Kool-Aid, but that being said, this is a great matchup. Neither Beanie Wells nor Kevin Kolb worry me, and Hakim Nicks had over 122 receiving yards in the loss against the Skins last week, leading me to believe that Larry Fitzgerald won't win the game on his own. Don't forget that Tim Hightower was traded from Arizona to Washington, and could be running with a chip on his shoulder.
Fantasy: Santana Moss and Fred Davis have great value because they're consistent. Jabbar Gaffney and Anthony Armstrong are burners, but their production is much harder to predict.
Dallas (-3) @ San Francisco
Take away Ted Ginn Jr.'s two special teams touchdowns, and the Niners would've only beat the Seahawks by a measly two points. At home.
That's not very good.
The Cowboys offense looked explosive Sunday night, and that was against the Jets, who've boasted a top-three defense the past two seasons. Tony Romo can't screw it up every week, can he?
Fantasy: If Dez Bryant can't go Sunday, then Kevin Ogletree could be a flex play. He beat Darrelle Revis twice last week and fits very well into Jason Garret's offense.
San Diego @ New England (-7)
Did you really think I was going to pick against the guy who just threw for 500 yards? I'm sure people can talk themselves into betting on San Diego, but you're doing just that.
Fantasy: Mike Tolbert isn't a fluke. Well, maybe scoring three touchdowns is, but he and Ryan Matthews both carried the ball 12 times and Tolbert outgained him by 10 yards. Add in Tolbert's nine catches (Matthews had zero) and you have the number one running back in San Diego.
Cincinnati @ Denver (-3.5)
The Broncos looked awful Monday night, and the only reason they lost is because Sebastian Janikowski kicked a 63-yard field goal. That's nothing to get worked up about, but the folks in Denver are already calling for the prodigal son; Tim Tebow. Kyle Orton knows his job is on the line, and if he can't beat the Bengals then all hell is going to break loose. Cincinnati was fortunate last week when Andy Dalton went down with an injury, allowing Bruce Gradkowski to lead them to victory. Dalton is back healthy this week, and, hopefully, will remain so.
Honestly, Dalton looked pretty good in his debut in Cleveland. But I'd rather bet against him than Gradkowski, who made backdoor covering his main hobby back in Oakland.
Fantasy: It looks like Knowshon Moreno may have duped us again. The Bengals are actually sneakily tough on defense too, making this a yucky play.
Houston (-3) @ Miami
Arian Foster looks like he'll return for the Texans, which is bad news for a Dolphins defense that just gave up a bazillion yards to the Patriots. On the other side, this is Wade Phillips' first real test as Houston's defensive coordinator, because the Colts were child's play. Chad Henne looked good in the first half against New England, zipping the ball around the field, and Phillips will have to find away to slow him down. Mario Williams, who looked like a natural outside linebacker last week, will be instrumental in the defensive attack.
Matt Schaub, Andre Johnson, Jacoby Jones, Owen Daniels, and the aforementioned Foster are too much to handle on offense, and with a few stops this one could be ugly.
Fantasy: Ben Tate owners shouldn't fret, he still has value even with the return of Foster. Foster's hamstring could easily flare up, and I have a feeling Tate will get double-digit touches even if Foster is healthy. He might not be a start this week, but against weaker defenses he will definitely be a flex play.
Philadelphia (-2.5) @ Atlanta
See intro. I have no faith in the Falcons defense. They're completely vulnerable against teams that can score with them, and I have a feeling that Michael Vick's going to do more than just score with Atlanta in his homecoming.
Fantasy: Matt Ryan threw the ball 47 times last week without scoring a touchdown. He's efficient, but he's not a trustworthy fantasy quarterback.
St. Louis (+6) @ New York Giants
I'm jumping off the bandwagon a bit prematurely, but it's worth the risk because we're getting six points. Both of these teams looked bad last week, but I think the Rams played bad and the Giants are bad. Of all my picks this week, I think this has the potential to be the most inaccurate, but I can't put my faith in a banged-up defense. Sam Bradford was able to make all the necessary throws in practice this week with his injured finger, and if St. Louis can protect him, he might have a big game under the lights.
Fantasy: Carnell "Cadillac" Williams was the number one waiver-wire player this week. If for some reason he's still available, you should grab him immediately — Steven Jackson is always injured.
Season Record: 5-9-2
Last Week: 5-9-2
Follow us on Twitter for up-to-the-minute news.
All betting lines are from Covers.com, and are accurate as of 11 a.m. EST
*Photo courtesy of EbonyBird.com