Preparing for the PokerStars WCOOP with Daniel Negreanu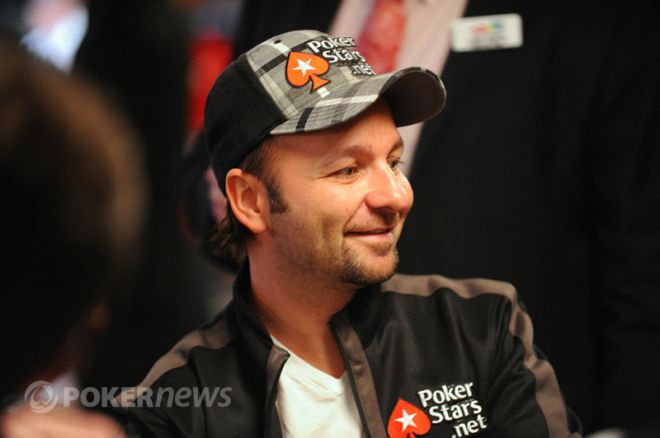 On Sunday, Sept. 4, 2011, PokerStars will host the 10th Annual World Championship of Online Poker (WCOOP). Spanning three weeks with 62 events, this year's WCOOP guarantees $30,000,000 in prize pool money and is one of the most anticipated events of the year. In fact, the WCOOP is so prestigious that many pros residing in the United States, who were subsequently affected by Black Friday, have relocated in order to play the series, including Adam "Roothlus" Levy and Brian Hastings, just to name a few.
While the WCOOP will draw a laundry list of pros, perhaps no one is more excited than Team PokerStars Pro Daniel Negreanu. It's no secret that Negreanu has diligently worked to improve his online game over the past couple of years, and a WCOOP title would certainly validate all of his hard work. The Canada native had some success last year when he place 11th in Event #61 $10,000 8-Game for $28,595. That event saw 133 entrants and drew some of poker's biggest names including Scott "BigRiskky" Clements (18th - $17,290), Allen "albari" Bari (17th - $17,290), David "WhooooKidd" Baker ($16th - $17,290), and Andrew "good2cu" Robl (15th - $17,290).
While Negreanu outlasted all the aforementioned players, he barely missed out on a final table that included Brett "get crunk" Richey (8th - $43,225), Pat "Pat Pezzin" Pezzin (7th - $43,225), Jon "PearlJammer" Turner (5th - $86,450), Jose "nachobarbero" Barbero (3rd - $172,900), and eventual winner, Alexander "Kravchenko" Kravchenko (1st - $345,800). Fresh off an appearance at the European Poker Tour Barcelona, PokerNews caught up with Negreanu to get his take on the upcoming WCOOP, including his schedule, preparation, and plan of attack.
What sorts of things are you doing to prepare for the WCOOP?
Well, me personally, last night I actually was grinding some $400/$800 mixed games because it's just not hold'em; it's a wide variety of games and everyday is a different mix. So just getting sharp and my feet wet. Again, it's been a long time since Black Friday and since I've had a chance to play.
I'm actually super stoked about it. I've always kind of liked the WCOOP and wanted to try, but I feel like I'm going to try even harder. Also, the biggest thing is time zone, and I'm going to be in Europe for the whole time, so I won't have any issues with that.
*WCOOP Events are scheduled on EDT time
Being on the road and away from home, what is your "grind station" going to be like?
You know, when I was multi-tabling, when I was four tabling "Isildur1" heads up, I needed a grind station, but to play WCOOPs, the most that I'll be playing is three at a time, I can handle that these days because I'm such an online guru now. I'm going to be in a hotel in Montenegro, and then I'll be in Budapest, so that's where I'll be grinding from.
What WCOOP event are you looking forward to the most?
For me, it's always going to be the 8-game. I think it's $10K and the same day as the Main Event, so that's going to be quite a bit, playing both of those. I've got my eyes on those two.
That was the same event you finished 11th in last year, correct?
I think I did. I had like four cashes, I really didn't have much luck late, but I did come in 11th in that. Felt like I should have done better.
What is it about the WCOOP 8-Game mix that you like so much?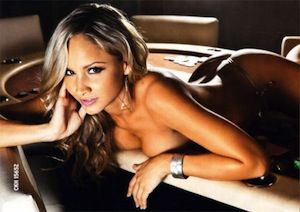 First of all, I always pride myself on being an all-around player, I don't just play hold'em, I play everything. That's how I built my bankroll originally, before tournaments, so I love it. I think a lot of new players are starting to see how fun it is. It breaks up the monotony of playing the same game over and over, and it's just a good value for me and an opportunity for me to win because I don't really have a weak game in the mix.
What's your daily schedule like during the events?
Unfortunately, that's an issue. I will be doing a little bit of travel like I said. I'm going to be on the beach in Montenegro, just in a hotel room. Krisztina* has an event, I won't be playing that, and then I'll just be in Budapest hanging out probably at her apartment. I'm just praying that the Internet connection is good in Montenegro and Budapest.
But, yeah, I don't really have a set schedule like during the afternoon. I could exercise, you know I always say I will, but will I? Hmmmm.
Do you have any superstitions for the WCOOP, or online poker in general?
I wouldn't say superstitions, but I'll never forget being really, really deep in it, I don't remember which event it was, and there was this sick hand. I was laying on my couch, have my little mouse trigger finger, and I was top three in chips with like 70 left. A guy raised under the gun, I call with
on the button, small blind reraises, I get up off my couch to like move and go to the bathroom [and misclick], and before I know it I see all my chips in the middle. Both of them went all-in, and so I ended up getting in a shitload of chips with
and losing that pot to the only guy at the table who could put a dent in my stack.
I guess if anything, I'm super, super careful now with my mouse, and making sure I'm folded correctly. It's not a superstition, it's just going to be a force of habit.
This year there are 62 events, how many of those do you expect to play?
Well I'm going to try to play every day, except for [when] I have to travel from Barcelona to Montenegro, then Montenegro to Budapest. Then I have an event I'm doing in Budapest one day, so those will be the only three days I plan on missing. I actually have something special planned. I plan on playing, I would say, well over 50 percent of the events.
As far as poker titles go, where would a WCOOP bracelet rank for you?
I'll be completely honest, two years go if you asked that question I'd have been like 'Who cares?' Now, it's really cool, I really like that the PokerStars Blog tweets out these kind of stats, and I'm a stats geek, total stats geek. It's becoming more special. Unlike the FTOPS which are like up to FTOPS 880, or something like that, [the WCOOP] is very, very special because it's once a year. So it's similar to the World Series of Poker in that sense, and really for online poker it's essentially the world championship, and I love that.
It would mean a lot to me, specifically, because I have never had a lot of success online and that's like a new frontier for me that I want to break through.
What can you tell us about the WCOOP Radio?
It's going to be kind of fun. From Sept. 7 to 27, Joe Stapleton, who everyone loves from the Big Game, and Nick Wealthall are going to do a radio show every single night. They're going to recap the action from the day, they're going to go over some of the sicker hands, they're going to focus in on some of the sicker tables and what not, and they'll have guests throughout the whole thing breaking down hands and stuff like that. So it'll probably be like a 30-minute lesson, and they're going to have that running through the entire WCOOP. So tune in!
*Visit WCOOP Radio here
To keep up to date on all things WCOOP, be sure to follow us on Twitter and like us on Facebook!