Remembering Thuy Doan (1986-2011)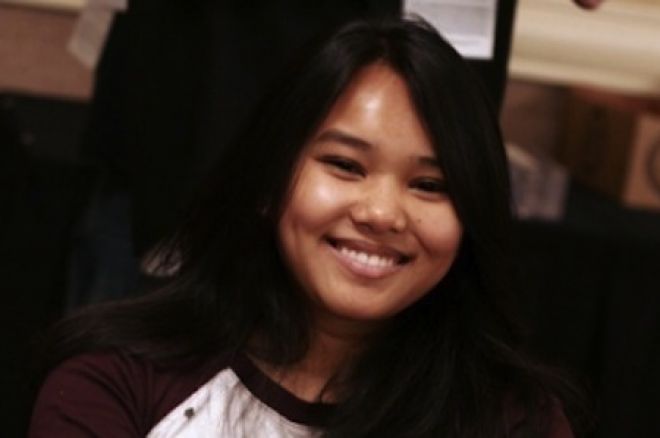 On Sunday, Sept. 4, 2011, the poker community was saddened to learn of the loss of one of their own: Thuy Doan. In 2009, Doan revealed in her popular PokerRoad blog that she had been diagnosed with an "aggressive soft tissue sarcoma in [her] upper calf." While Doan's cancer diagnosis was grim, her strength was inspiring and some of poker's biggest names flocked to her side. The outpouring of support proved to be one of the most inspiring stories in poker history. After two long years, Doan succumbed to the cancer.
Born in Vietnam, Doan emigrated to the United States at the age of seven and settled in Virginia. It was there that she attended the University of Virginia and became immersed in the game of poker, thanks largely to a friendship with Hac "trex313" Dang and Di "urindanger" Dang, who were both seniors when Doan was a freshman. After graduating in 2009, Doan relocated to the West Coast and began to take her game more seriously.
Eventually, Doan worked her way up to playing $10/$20 no-limit hold'em on a regular basis while taking the occasional shot at $25/$50. At the time she was diagnosed, Doan was planning to spend time building her bankroll and traveling the live poker tournament circuit. "This is a tough spot but don't feel bad for me," Doan said in her blog. "My life is still great. I have amazing people in it, a profession that I'm passionate about, and the potential for an incredible future. It's a life worth fighting for and this cancer is just a hurdle. I won't let it destroy me."
In December of 2009, Doan was back in Virginia receiving treatment when she got a call from Barry Greenstein during the Five Diamond World Poker Classic. As a show of support, Greenstein had organized a head-shaving event and invited her to Las Vegas.
"It sounded like a fun event, which it was, but I didn't know what to expect," Doan explained in her blog (you can view photos of the event there as well). "Never did I imagine the incredible turnout, outpouring of love, and level of compassion displayed by everyone there. It was a truly memorable night." The event was held at Phil Ivey's villa and approximately 20 people shaved their hair in a display of solidarity, including Greenstein, Eli Elezra, Doyle Brunson, Tom "durrrr" Dwan, Bertrand "ElkY" Grospellier, Peter Jetten, and a number of other online poker players.
Doan's passing was felt by the entire poker community. She had befriended many and touched countless more. Greenstein, perhaps Doan's biggest supporter, had the following to say on Twitter: "I never found anyone who didn't like Thuy Doan. She died of cancer today at the age of 25. I wanted her to keep battling even though she told me she only wished for the nightmare to be over."
Doan clearly made an impression on those who had the fortune of meeting her. Her time in poker may have been short, but she certainly left her mark as a prime example of strength, unity, and a reminder that there is more to life than poker. Doan may no longer be in the game, but she will forever be in our hearts.
Executive Editor US, PokerNews Podcast co-host & 2013 WSOP Bracelet Winner.