2011 World Poker Tour Amneville Day 3: Baumstein Heads Final 19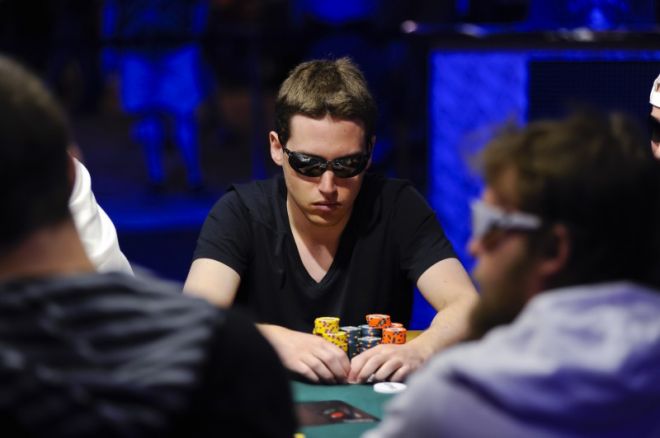 The 2011 World Poker Tour Amneville continued action on Friday with Day 3 with 76 players returning to the felt, all eyeing the money. The field was led by Scott Baumstein. The WPT Live Update Team had originally reported that Urs Kohler was the chip leader, but at the start of Day 3, announced a correction and that Baumstein actually led.
Baumstein set out to assure everyone that he was going to easily be chip leader heading into Day 4. After the end of Day 3, Baumstein had amassed a whopping 1.82 million in chips, which was nearly 700,000 more than his closest competitor. Sitting in second place overall was Anders Bisgaard with 1.167 million.
With 36 players set to make the money in this event, it was sure that the money bubble would break at some point during the day. That meant 40 players would be left empty handed, and one of them would take the unwanted title of "WPT Amneville Bubble Boy."
According to the WPT Live Update Team, the bubble burst during Level 17 with the blinds 2,500/5,000/500. Jean Bernard Bros was all-in with his last ante chip preflop and had to watch as Yves Bodeux and Nesrine Kourdourli brought the action down to the river. The board ran out
with Bodeux check-called 7,000 from Kourdourli before the two checked the turn and river.
At the showdown, Bodeux showed
for top pair of tens. Kourdourli mucked her hand and then Bros stood up from the table, tossed his cards in and left the area eliminated. He was officially the bubble boy.
After the elimination of Bodeux in 37th place, everyone was in the money and the bustouts began coming regularly. Paul Ribaud was the first to go in 36th place, followed by Guiseppe Zarbo and Erik Von Buxhoeveden. Marc Inizan was eliminated in 32nd, Marcus Naalden in 28th, Nicolas Babel in 27th, Steven Van Zadelhoff in 26th and then Paul Berende in 20th. After Berende hit the rail, the tournament finished for the day with 19 players left.
Berende was all-in against Kourdourli on the
flop with the
. Kourdourli held
for the bottom end of a gutshot and a flush draw. The turn brought the
to give Kourdourli her straight and the river completed the board with the
.
Notables advancing through to Day 4 include Joseph Cheong with 937,000, Adrien Allain with 610,000, Arnaud Mattern with 596,000 and Jean Phillipe Rohr with 113,000. Rohr will be the shortest stack returning for Day 4.
Speaking of Day 4, that action will kick off on Saturday at 1200 CET (0300 PDT). The pan is to play down to the final table and you can check right back here at PokerNews to see who made it in the daily recap.
Follow PokerNews on Twitter for up-to-the-minute news.