Big Game in Macau: Antonius Welcome, Hall Speaks, & Trickett Up $1.8 Million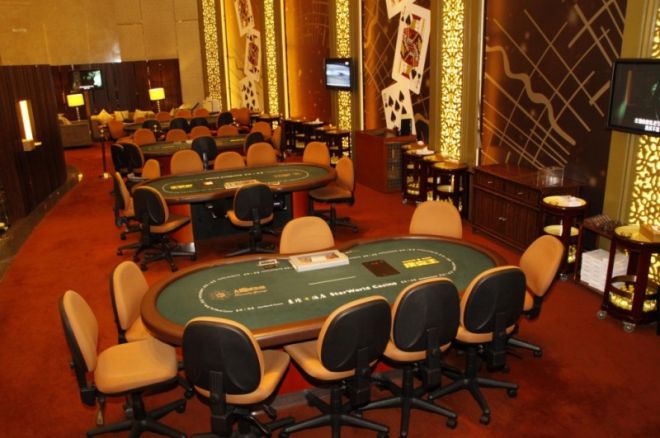 Move over Bobby's Room at the Bellagio and Ivey's Room at Aria, the high-stakes action seems to have found a new home half a world away at StarWorld's Poker King Club in Macau. As reported last week, a mammoth HKD$10,000/HKD$20,000 ($1,300/$2,600) no-limit hold'em game was held at StarWorld's Poker King Club. It drew a mix of Chinese businessmen and poker's top professionals, including Phil Ivey, Tom "durrrr" Dwan, Guy Laliberte, Johnny Chan, Andrew "good2cu" Robl, and Sam Trickett.
On Thursday, Dec. 1, the game was back, albeit at HKD$5,000/HKD$10,000 blinds, and two familiar names emerged victorious in Dwan and Trickett. According to pokerportal.asia, it was the latter who walked away the big winner, banking HKD$14 million, or roughly USD$1.8 million.
While we don't know the specifics of the win, we do know that Trickett has been putting in the hours. According to his Twitter:
it's sick how long the games run for here! played 20 hours and had to leave, was a bit jet lagged, sometime i wish humans didnt have to sleep.

— Sam Trickett (@Trickett1986)
Alas, Trickett was not looking to break any record, so he eventually quit a winner, a decision that wasn't made lightly:
On Dec. 2, the game spread yet again with Ivey and Dwan joined by a mix of Chinese businessmen and Winfred Yu, a regular at the Poker King Club. At the same time, a HKD$5,000/HKD$10,000 pot-limit Omaha game was spread and saw Chan and Robl pull up a seat.
Another man who took a seat in the big game was the president of the Asian Poker Tour, Tom Hall, who is one of the few people to reveal precious details about the game. For the past year, Hall has posted on and off in the TwoPlusTwo forums regarding the poker scene in Macau, and the big game is no exception. On Dec. 1, Hall posted the following: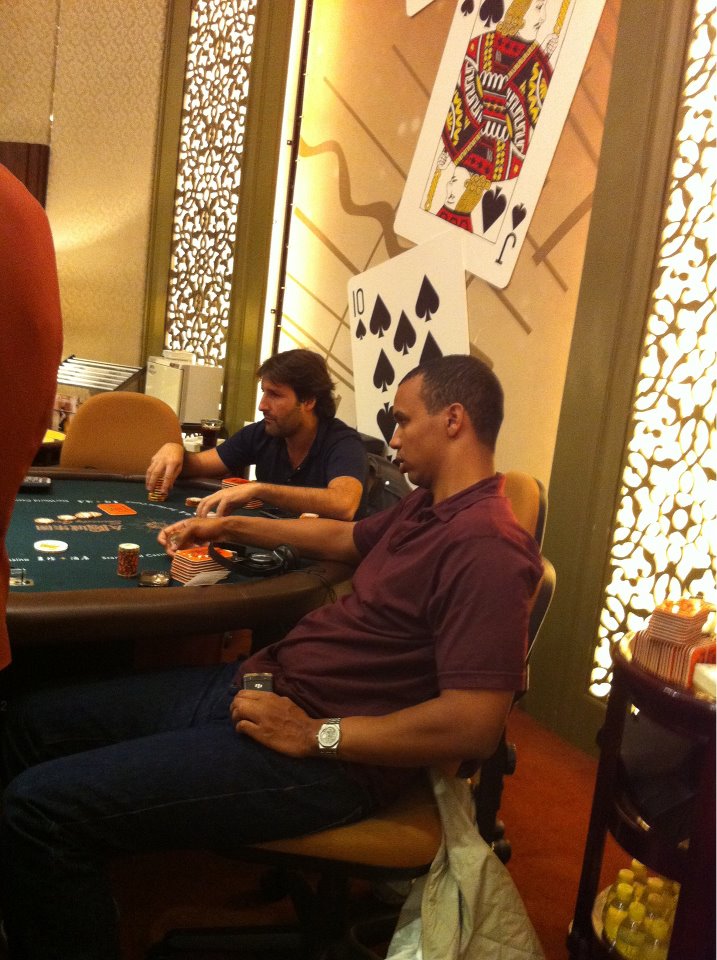 "Well going back to Hong Kong after a short and unfortunately losing session. Playing 5k, 10k blinds. Was up, then got stacked. Tom Dwan and Sam Trickett were in the game with myself and the regulars and both doing well. Got durrrred once on the river by Mr. Dwan in a pretty big pot, luckily took insurance that saved me. I overshoved with middle set and got called by tom with a big flush draw and he got there on the river. Fun evening though, Sam is running on pure red bull I think."
As one of the few sources willing to talk about the big game, Hall's updates are precious, indeed. In fact, it was Hall who quickly dismissed rumors of a $100 Million tournament in Macau, calling it a publicity grab.
Unfortunately, poker fans will have to look elsewhere for updates on Macau, at least for a bit. "Johnny was there but wasn't playing when I was in the game. The table said Phil was playing PLO at Wynn Casino," Hall said on TwoPlusTwo. "Am off traveling for a while now so will leave to somebody else to update on Macau."
It was also on this day that the Poker King Club published a picture to their Facebook page showing Ivey in action. They also took the time to respond to a fan who inquired whether or not Patrik Antonius had been banned: "Please don't spread rumors that Patrik [has] been banned. It's totally not true."
The Big Game in Macau is an enduring saga, and PokerNews will be here to bring you any details as they develop.
*Lead picture courtesy of pokerportal.asia.
Get all the latest PokerNews updates on your social media outlets. Follow us on Twitter and like us on Facebook today!