The Nightly Turbo: Full Tilt Poker Deal, Sands CEO Talks Online Legislation, and More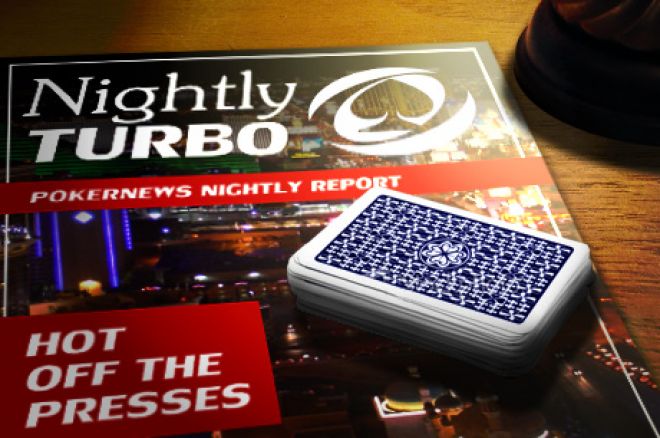 It's been more than a month since we last heard from Full Tilt Poker and Groupe Bernard Tapie. However, it appears the two sides are inching closer to a deal that could allow for the repayment of players across the world. We'll cover that story, as well as the latest from Bodog and Sands CEO Sheldon Adelson, in this edition of the Nightly Turbo.
In Case You Missed It
Phil Hellmuth has been in the news more than usual lately. Hellmuth recently sat down with Chad Holloway to discuss several topics, including his upcoming charity event in Wisconsin.
Erik Seidel (who else?) led the field after Day 1 of the Epic Poker League Main Event. Get all the details from the Palms in our Day 1 recap.
Raffaele Bertolucci bagged the most chips after Day 1b of the World Poker Tour Venice Main Event. However, Day 1a leader Andrea Dato was still on top heading into Day 2.
Jared Tendler is the author of The Mental Game of Poker and coaches many of the game's top pros. Tendler joined the Strategy with Kristy podcast this week to talk about mental preparation, tilt control, and more.
The Global Poker Index released its rankings as of Dec. 12. Bertrand "ElkY" Grospellier is still No. 1, and a new face has entered the top 10.
Full Tilt Poker, Groupe Bernard Tapie Back in the News
Subject:Poker reported Thursday that a deal has been reached to allow for the transfer of assets Full Tilt Poker (FTP) and French investment firm Groupe Bernard Tapie (GBT).
Sources told Subject:Poker that Full Tilt Poker shareholders ratified an agreement that would allow Groupe Bernard Tapie to purchase the forfeited FTP assets from the DOJ for $80 million. GBT would then be responsible for the repayment of non-U.S. players, and the Department of Justice would repay U.S. players.
Attorneys for Full Tilt Poker and Groupe Bernard Tapie declined comment to PokerNews on Thursday.
Additionally, Spanish News site Poker-Red reported Thursday that Groupe Bernard Tapie was among 61 companies to apply for a Spanish online gaming license before the new regulated market opens in early 2012. PokerStars, bwin.party and 888 were among the other operators to submit applications, but Poker-Red reports that GBT would be forced to replay all Spanish customers at Full Tilt Poker before it could reopen for business.
More on both stories can be found at PokerNews.com.
Adelson Has Many Concerns Regarding Online Poker
Las Vegas Sands CEO Sheldon Adelson became poker's latest villain after saying he is "morally opposed" to the legalization of online poker in the United States. An excerpt from Adelson's interview for the January issue of Global Gaming Business (GGB) leaked to Las Vegas Sun columnist Jon Ralston, who blogged about Adelson's stance last week.
Adelson told GGB that his chief concern is that it will be too easy for underage children to gamble for real money on an Internet poker site. However, he's also confused by the urge of many casino execs to grab a share in the space.
"PokerStars is the biggest and most successful online gaming entity in the world and the most they made in a year was $440 million," Adelson said. "Now, how is $440 million divided up amongst several other players going to make a difference? It ain't going far."
Adelson says he's also concerned that online poker could lead to gambling problems for young adults, especially if the operators expand to other gambling avenues. "Poker will absolutely lead to full casinos," Adelson told GGB.
Read more about Adelson's opposition to online poker at the Global Gaming Business website.
Operators Granted Online Gambling Licenses in Denmark
On Thursday, PokerStars, 888, bwin.party, PKR and Unibet were among 38 operators to be granted licensed by the Danish Gambling Authority. Each gambling company will be permitted to offer online gambling services to residents of Denmark when the new regulatory framework goes into effect on January 1, 2012.
"From January the gambling market will be orderly and we will ensure that holders of a betting and online casino license to operate on the Danish market also contribute to the society," said Thor Möger Pedersen, Denmark's Minister of Taxation. "Danes as well as the many associations supported by the gambling market can be joyful."
Read more about Denmark's online gambling licenses at PokerNews.com.
Bodog to Release Software Update With Hand Histories
Bodog has taken heat from players since its online poker room introduced all-anonymous poker tables as part of its new Recreational Poker Model. Among the many concerns raised in the past couple weeks is the potential for opponents to collude due to the inability of players to identify who they're playing against.
In response, Bodog will be releasing a software update that will allow players to request hand histories if they suspect collusion between opponents. In an interview with CalvinAyre.com, Bodog U.K. CEO Patrik Selin said that the solution is "relatively simple" and will be introduced sometime in the first quarter of 2012.
"When you strip back all of the emotional comments from people with vested interests, whether they be players that use HUDs or are data-mining companies, there is only really one criticism that stands up to scrutiny and that is whether the lack of usernames can increase the opportunity for collusion," Selin said.
According to Selin, players will be able to request hand histories for any game in which they suspect any wrongdoing. The hand histories will provide the hole cards for each player at the table, and players can then look through the hands and highlight any potential offense to the Bodog security team.
Seems like a lot of complicated busy work for a "recreational" player to take on.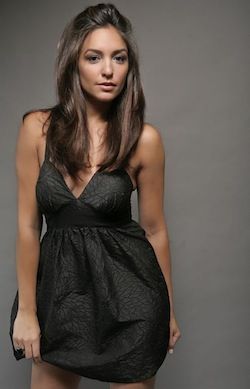 Check out the full interview at CalvinAyre.com.
Marianela Pereyra joins the World Poker Tour
The World Poker Tour announced Thursday that anchor Kimberly Lansing is headed for maternity leave, which means former Poker After Dark hostess Marianela Pereyra will take over Lansing's duties beginning with the WPT Venice event in February 2012.
In addition to her hosting role for the now-defunct Poker After Dark, Pereyra has also covered events forESPN, CBS Sports and Fox Sports. She also served as a sideline reporter for the 2007 World Series of Poker Main Event final table.
"I'm thrilled to be given such an incredible opportunity," Pereyra said of joining the WPT. "It's an honor to be filling in for Kimberly Lansing and I'm really looking forward to being part of the World Poker Tour."
Read more at PokerNews.com.
Bravo!
If you're in Las Vegas and looking for the juiciest cash games in town, the arrival of a new poker app could help point you in the most profitable direction. VegasChatter.com recently reviewed BravoPokerLive, a GPS-enabled app that provides information for all of the most popular poker rooms in Sin City and around the U.S.
BravoPokerLive is a go-to source for live cash-game players. The app, which is available for both iPhone and Android users, provides real-time information for poker rooms that use the Bravo room management system, such as how many tables are running and the limits at each table. If you're strolling along the Vegas strip and getting the itch to play some cards, BravoPokerLive lets you check in on the current action in the nearby poker rooms. It'll even tell you how to get to the nearest room using the app's GPS features.
The app also provides live info for poker rooms in Los Angeles, Atlantic City, Tunica, and several other casinos across the country.
VegasChatter also reviewed the AllVegasPoker app, which provides schedules for all of the daily tournaments in Vegas along with cash game information similar to BravoPokerLive.
Check out the full reviews at VegasChatter.com.
Are you following PokerNews on Twitter? Like us on Facebook while you're at it, and sign up for the newsletter. You know you want to.