Bail Hearings Under Way in Jonathan Duhamel Robbery Case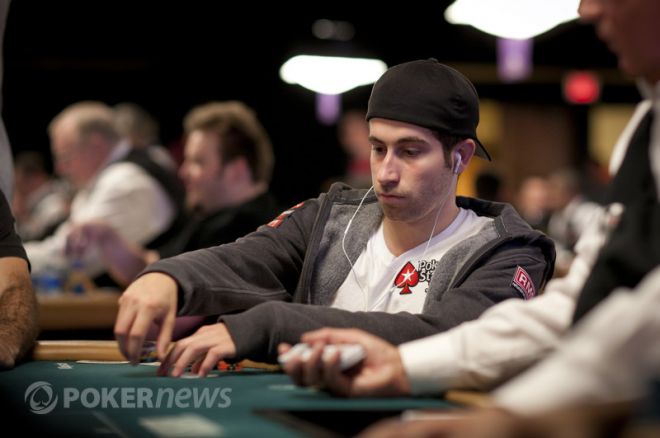 According to a report by CTV Montreal, the ex-girlfriend of 2010 World Series of Poker Main Event champ Jonathan Duhamel will plead not guilty to charges that she helped orchestrate an invasion of Duhamel's home on Dec. 21, 2011.
Bianca Rojas-Latraverse, 20, and two men charged in the case appeared in Longueuil court for a bail hearing on Wednesday. The hearing resumes on Thursday.
The charges stem from the break-in at Duhamel's home in which the poker champ was tied up and severely beaten before robbers escaped with his WSOP bracelet, a Rolex watch, and more than $115,000 in cash from his condo in South Shore Boucherville.
In addition to Rojas-Latraverse, John-Stephan Clark-Lemay, Anthony Bourque and Andre-Robert Perron were also arrested for their alleged involvement in the incident. Perron, who was reportedly wearing the Rolex watch at the time of his arrest, has already been freed and will stand in front of a judge again in May.
According to evidence presented during Wednesday's bail hearing, three weeks before the invasion, Rojas-Latraverse told a woman she planned to rob Duhamel. Police Det. Jean François Lapolice also testified Wednesday that a witness received texts from Rojas-Latraverse seven hours before the robbery hinting that she had something big in store.
"Everything is planned. We even have a driver if I choke," Rojas-Latraverse allegedly wrote in one of the messages, according to the Montreal Gazette.
Lapolice said Rojas-Latraverse was arrested a few days after the home invasion and admitted to telling the witness about her plans to rob Duhamel and to sending the text messages. She also named Clark-Lemay and Bourque as her accomplices.
Lapolice also said that Duhamel said he was certain his former girlfriend was involved in the robbery.
Rojas-Latraverse faces five charges, including conspiracy. Clark-Lemay is charged with seven counts, while Bourque faces eight, including robbery, assault and kidnapping.
Duhamel was released from the hospital one day after the theft and made a statement thanking his friends, family, media and fans for their support. He recounted the incident on his blog, saying, "...two men broke into my house and I was physically assaulted and robbed. After being threatened with death and have given everything I had, I was bound and beaten repeatedly in the face and body before my attackers leave. I am pleased to confirm that I have not suffered any major injuries."
Stay up to date on all the latest news by following us on Twitter and liking us on Facebook.