My First: Brian Hastings Discusses His First Big Downswing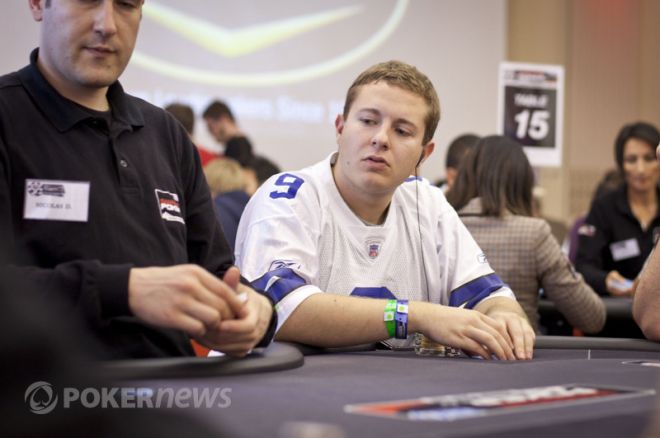 Brian Hastings has been a familiar face in online's poker largest no-limit hold'em and pot-limit Omaha cash games. He's been through numerous six- and seven-figure swings, including his record-setting $4 million upswing against Viktor Blom in December 2009. To be a successful poker player, one must be able to handle natural highs and lows of variance. In this edition of My First, Hastings talks about his first large downswing.
What was the first big downswing that you endured?
As far as I recall, my first big downswing happened a few months after I started playing pot-limit Omaha. I ran very hot at the beginning, winning about $350,000 at mostly $100-200 my first few weeks playing the game, but then I proceeded to lose it all back and then some over the next few weeks.
Was the brunt of your downswing because of variance, bad play, or a combination?
Both. Any PLO downswing involves variance to some extent, but I also just didn't know how to play the game very well at that point. I'm pretty sure now that I was a losing player in the games I was playing at the time.
Did you ever lose confidence? Did it make you second guess whether or not you wanted to play poker for a living?
I was still crushing no-limit hold'em at this point and felt confident that I could learn to play PLO at a high level, so no to both.
How did you snap the downswing? What helped you? Who helped you?
I dropped down in stakes and took a more studious approach to learning PLO and worked very hard on my game. Losing the money didn't bother me as much because it was within a normal range of variance and didn't impact my day-to-day life a bit.
What advice would you give other players going through their first big downswing?
Understand that variance happens but also that it's important to constantly be self-evaluating and looking for areas in which your play may be slipping up. If the mental aspect of the downswing is affecting you, take a few days off and unwind.
To stay on top of the happenings in the poker world, follow us on Twitter and like us on Facebook.