PokerNews Book Review: Poker With A Purpose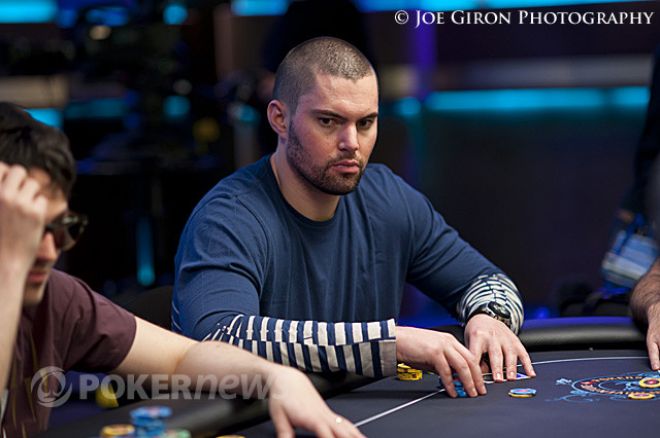 When Doyle Brunson first published How I Made Over $1,000,000 Playing Poker in 1979, which was later renamed Super System, it sold for over $100 a copy, which was quite a bit of money in those days; however, getting advice from the two-time world champ, as well as Mike Caro, Chip Reese, Joey Hawthorne, David Sklansky and Bobby Baldwin proved invaluable for players.
Now another ensemble text has been created for the modern-day poker player, at a much more affordable price — $9.99. Poker With A Purpose is an electronic book that was created to raise money for Green World, an organization that aims to raise the living standards of rural poor, reforest the planet, and combat climate change. A number of top poker pros banded together to create the book, including Mike "Timex" McDonald, David "Doc" Sands, Jared Vengrin, Tony Dunst, Steve Gross, Mark Herm, Tom Marchese, Erika Moutinho, Jason Young, Annie Duke, Perry Friedman, Alex Kim, John Tabatabai, Dan Colpoys, Greg Shevach, Andre Akkari, Stephen Chidwick, Matt Vengrin, Isaac Baron, Jason Koon and Sorel Mizzi.
Looking over that list, you'll see an eclectic mix of Internet stars, young guns, experienced veterans, and players from around the world, all of whom devised a list of the game's most important topics and explored each in turn.
Here's a look at the seven topics thoroughly covered in Poker With A Purpose:

Bankroll Management
Emotional Control
Table Image
Cash vs. Tournaments
Board Textures
Bubble Play
Three-Betting
These topics are obviously applicable to today's advanced game both on the live and virtual felts, and I must admit that the pros did an excellent job of assigning themselves chapters while balancing the differences between the different types of poker, namely online versus live and cash versus tournaments.
For example, in McDonald's chapter on bankroll management, he primarily focused on how to control your finances online. Meanwhile, Sands, an accomplished online and live player, equalized things by concentrating his chapter on live play. It was a nice balance that persisted throughout the book.
As someone who needs to learn a thing or two about tilt, I'd be remiss if I didn't mention the section on "Emotional Control," which I found extremely engaging. Herm's discussion on the different emotional states in tournaments versus cash games was a concept I had never previously considered, but immediately realized was relevant to my game. I always enjoy improving my thought process, and that section certainly allowed me to do that.
Another section that I enjoyed was "Table Image," namely Moutinho's contribution "Being a Woman in Poker." While this section wasn't applicable to me, it showed that this compilation truly encompassed all aspects of poker and had something to offer everyone.
Duke's sections on "The Difference Between Cash Games and Tournaments" and "Board Texture and the Size of Your Decision Space" seemed like snippets from her book, Decide to Play Great Poker, which I consider to be among the best poker texts written as of late. In Poker With a Purpose, Duke's contributions are succinct and edifying, almost like missing chapters from Decide to Play Great Poker.
With so many authors, there are way too many styles to address in a simple book review. Overall, I thought the contributors did an amazing job and were admirable writers. With that said, here are a few of the quotes that resonated with me in Poker With A Purpose to give you a brief idea of what you can expect:

"There are few businesses where you can make so much money, and so quickly, as in poker. That creates risks not associated with most conventional jobs. Some people get cheated, some people get scammed/robbed, sometimes your government decides to ban online poker." — Michael "Timex" McDonald
"Then there's maintaining emotional control for your career and life. Poker is an increasingly difficult way to make a living, and I think anyone who has yet to invest serious time in the pursuit of playing professionally should not bother given the current legal environment. If you have already chosen poker, however, or remain undaunted, then you need to accept that as a profession, poker comes with an entirely different set of swings." — Tony Dunst
"In many walks of life you get what you put in, and poker just does not work that way. It can be unrelenting and unfair." — Steve Gross
"Who to pick on is my favorite part of the bubble. Before the bubble approaches in live tournaments, I notice who is looking at the number of players remaining on the tournament board." — Matt Vengrin
"Winning poker is NOT about hitting flops. It is about making bold, aggressive, and creative plays and winning more than your share of pots without showdown." — Sorel Mizzi
I will confess that Poker With A Purpose isn't your traditional poker book as the flow and progression is interrupted by each standalone chapter, despite the focus on each topic. In fact, it almost seems like the book organizers searched for the best magazine articles on each topic and compiled them into a book; however, this is obviously not the case as each contribution was designed and written specifically for this collaboration.
As an electronic book, Poker With A Purpose doesn't have the polished feel of a traditional book, and I imagine it was pushed to market quite a bit faster, as well. Nonetheless, there is quality material to be found. Don't get me wrong, if this book boasted a $100 prize tag like Super System did back in the day, I would say it isn't worth the cost, but at just $9.99, I can't think of a better bargain.
While it's evident that I enjoyed this book, I figured I'd show you I'm not the only one. On Amazon, customers are able to offer their own reviews and member Robert "eebob2072" Lynch did just that:
"This is a GREAT poker book !! The book is a great read, INCREDIBLE Value at this price, and the money goes to great charity, all of it. Thanks to all the great team of authors that chipped in! Between the valuable insights and tips, this is a new MUST read for poker players wanting to improve their game. Some of the authors are among the best in world, actually surprised how much great information they shared, thanks so much. A ton of insight into the modern game.

I hope you buy as it really helps, it is a Win with the money going to charity...it is a Win if you use the fundamentals to improve your poker skills, ...it is a Win if you get copies for your poker friends as gifts, they will thank you forever, but watch them at the tables after that !! Poker With A Purpose,++++++ Winner Winner Chicken Dinner TYTYTY"
There is one other thing you should know about Poker With A Purpose, and that is it's only available on the Kindle via Amazon.com. To get your copy for just $9.99, all of which will go to benefit Green World, click here. What's more, if you're an Amazon Prime member, you can read the book for free!
To learn more on Green World, be sure to visit their website.
Stay up to date on all the latest news by following us on Twitter and liking us on Facebook.