Inspecting iSeriesLIVE: A Look at Poker's Interactive Innovation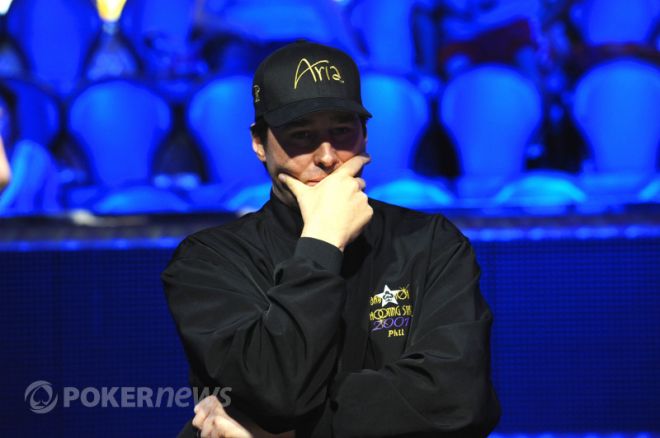 On March, 19, 2012, Poker Royalty announced the launch of iSeriesLIVE, an interactive poker series that allows viewers to bet on the action as it happens live. The series will feature various events, each exposing the players' hole cards during the action. The first event, a €10,000 buy-in, 10-player, winner-take-all shootout, will take place in Dublin, Ireland, on April 5 at 18:00 GMT.
"For poker to continue to grow, the game needs to become more immediate to our fans," said Phil Hellmuth, one of the inaugural event's participants. "By allowing fans to view a poker event as it actually happens, with hole cards exposed, and bet on the action just as they would on football or horse racing, iSeriesLIVE can help take our game to the next level. Now the world will know why I've said 'If it wasn't for luck, I'd win them all'"
Joining Hellmuth is an eclectic mix of veterans, cash-game players, and tournament specialists including Daniel Negreanu, Carlos Mortensen, David "Devilfish" Ulliott, Maria Ho, James Dempsey, Tobias Reinkemeier, Marvin Rettenmaier, Eoghan O'Dea and Faraz Jaka.
Aside from the viewer interaction, which is the keystone of iSeriesLIVE, the series has been structured to provide incentives to the players by awarding them a revenue split based upon the amount of money bet either on or against that player. As the iSeriesLIVE press release boasted, "making this the first time in poker history that all participating players have the opportunity to make money while playing in a poker tournament."
"After Black Friday, we were determined to find a way to add new revenue streams for our world class roster of talent.," said Brian Balsbaugh, founder of Poker Royalty. "We are fronting the expenses, then sharing the wagering profits with the participating players. There are countless additional ways for us to monetize this model and we look forward to rolling them out over the course of the next year. Our end goal is to pay players for playing iSeriesLIVE events."
Between the concept and incentive programs, the iSeriesLIVE announcement had the participants and fans excited, including Dan O'Brien, who announced he will serve as commentator at the event.
Excited to announce that I'll be commentating the @iSeriesLive launch event in Dublin on April 5th. Can't wait! http://t.co/8EP0SiH3

— Dan O'Brien (@DanOBrienPoker)
Bet LIVE on a real time poker match: http://t.co/sj8MsrAJ Better bet me to last longer than @RealKidPoker ! Is this the future of poker?

— phil_hellmuth (@phil_hellmuth)
1st time ever that u can Bet a live poker tournament w/ live stream and hold cards!!! pretty sick concept by @iserieslive bet on me to crush

— Faraz Jaka (@FarazJaka)
Excited to be a part of the very first new & innovative @iserieslive event! Now you guys can get in on the action too! http://t.co/iR4gozgG

— Maria Ho (@MariaHo)
Important and exciting step for poker's future as a spectator sport. Interactive, and odds change throughout. Degens can even bet black/red!

— Daniel Negreanu (@RealKidPoker)
So how will these players be able to play live with their hole cards being broadcast to the world? That's easy. All iSeriesLIVE participants will be sequestered, which means they'll have no access to mobile devices or contact with the outside world. This allows online viewers to bet on real-time scenarios, including the winner, with odds constantly being calculated by the ever-changing chip stacks; additionally, viewers can bet on:
Updated Odds to Win
Winner of Next Hand
Last Longers
Next Elimination
Redder/Blacker Flop
Pair on Flop
Trips on Flop
Straight on Flop
Flush on Flop
Straight Flush on Flop
To kick things off, iSeriesLIVE has released the opening player betting odds on sportsbook powerhouse PaddyPower, which is the exclusive place to bet on iSeriesLIVE events. Unfortunately, betting will only be offered in regulated markets, which doesn't include the United States; nonetheless, citizens of the U.S. can still watch the match live at iSeriesLive.com.
Current Player Betting Odds
| Player | Odds |
| --- | --- |
| Daniel Negreanu | 11/2 |
| Maria Ho | 10/1 |
| Tobias Reinkemeier | 15/2 |
| Marvin Rettenmaier | 8/1 |
| Carlos Mortensen | 7/1 |
| Eoghan O'Dea | 7/1 |
| Faraz Jaka | 8/1 |
| David "Devilfish" Ulliott | 15/2 |
| James Dempsey | 9/1 |
| Phil Hellmuth | 13/2 |
Negreanu/Hellmuth Last Longer
| Player | Odds |
| --- | --- |
| Daniel Negreanu | 5/6 |
| Phil Hellmuth | Evens |
The 10-player shootout marks the iSeriesLIVE's first event, though other variations are planned for the future including a 36-person tournament, six-max no limit hold'em and a heads-up tournament, though dates on those have yet to be released.
Stay up to date on all the latest news by following us on Twitter and liking us on Facebook.