Exclusive: Barney Frank "Not Optimistic" an Online Poker Bill Will Pass in 2012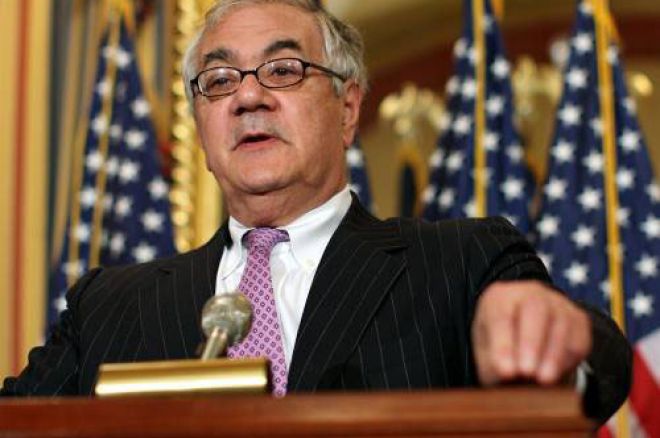 Barney Frank is losing hope on getting an Internet poker bill through Congress before he retires in January after 32 years in the U.S. House of Representatives.
In an exclusive interview with PokerNews.com, the original champion for Internet gambling rights on Capitol Hill indicated he had given up on poker legislation passing before he leaves office but then backtracked to say there may still be a chance in the lame-duck session between the November elections and the end of the year.
"I'd like to do it but I'm not optimistic," Frank said. "It's still possible. (Senate Majority Leader Harry) Reid wants to do it. A lot of people here want to do it. It might get done in the lame duck. It could get done as part of an overall package. But I think other things will replace it."
Though it's little consolation to an American public that has lacked in reliable playing options since the Black Friday indictments, Frank is convinced that "it's going to happen within the next couple years."
When Frank first introduced legislation to license Internet gambling in 2007, there was little support from his colleagues. He achieved the lone positive congressional vote on online poker to date when a subsequent version passed through the House Financial Services Committee in 2010 but never made it in front of the full House.
Now he sees the licensing and regulation of Internet poker as closer than ever to happening for reasons that have little to do with Black Friday. It's not because of the sudden void in the market, the letter-writing campaigns from angered players, nor the deficiency in consumer protection revealed in the aftermath of the indictments.
"What is galvanizing things is the interpretation of the Wire Act by the Justice Department and the threat of different states doing different things," Frank said. "The chaos inherent in that is a good argument for legislation."
Frank said that two of the biggest problems standing in the way of online poker legislation at the moment are opposition from some Indian tribes and that Sen. Jon Kyl is not yet fully on board.
The Senate Committee on Indian Affairs has held two hearings in the past six months to discuss Internet gambling. Some tribes think they should be treated like a state when it comes to online poker while others like having a semi-monopoly on gambling in their areas.
Like Frank, Kyl has announced that he will not be seeking reelection in November. He is one of the biggest opponents of Internet gambling dating back to 1995 but has come around to join in talks with Reid about a compromise that would allow for regulation of Internet poker while prohibiting other forms of online gambling.
Frank said that Kyl, a high-ranking Republican who could bring the needed bipartisan support to the bill, is against including a revenue component in any Internet poker legislation out of fear that it could make gambling more popular and entice more state lotteries to get involved. Of course, many other legislators favor Internet poker licensing because of the revenue possibilities.
"We might have to wait until Kyl is out of office for this to get done," Frank said.
If Internet poker legislation is to happen in 2012, Frank said it will have to begin with Reid and Kyl in the Senate.
"The best I can say is that, if the Senate passes something, I think we can get it through the House," Frank said. "But the Senate has got a lot of problems these days."
Follow PokerNews on Twitter for up-to-the-minute news.
*Image courtesy of theconservativetreehouse.com