PokerStars Reveals Season 9 Schedule for European Poker Tour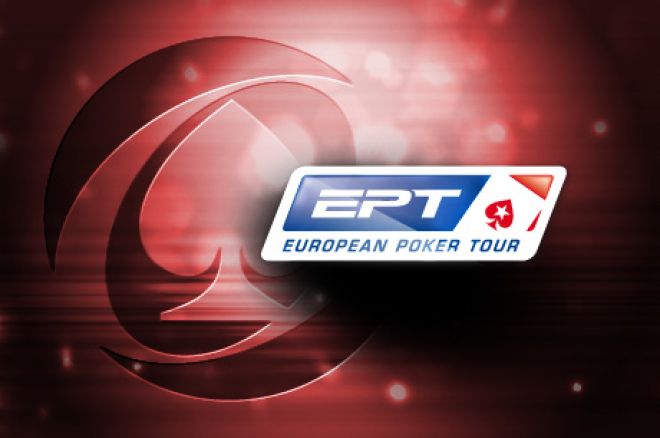 Season 8 of the European Poker Tour is still going strong at the PokerStars.com and Monte-Carlo® Casino European Poker Tour Grand Final this month, but the world's leading online poker site has wasted no time in gearing up for Season 9.
On Wednesday, PokerStars announced big changes to next season's EPT schedule as the number of tour stops was reduced from 13 to eight. However, each destination will offer more tournaments with nearly two weeks of poker at each stop. The first event will be held in Barcelona on Aug. 15, and the tour will then travel to San Remo, Prague, the Bahamas, Deauville, London, Berlin, and Monaco.
The EPT will also join forces with the Estrellas Poker Tour and the UK & Ireland Poker Tour (UKIPT) to give more players an opportunity to compete in Europe's biggest and most prestigious poker tour.
"We looked at every EPT season up until now and asked ourselves how we could make the tour even better for the players," said EPT President Edgar Stuchly. "In the end, every change comes down to making this a better tour for the people who make this tour what it is: our players."
In addition to the abundance of lower buy-in events, the EPT will host more High Roller tournaments in the upcoming season. The first high roller will be a televised €50,000 event in Barcelona, followed by €25,000 High Roller and €100,000 Super High Roller tournaments at the PCA in the Bahamas and Grand Final in Monte Carlo.
There will also be a €10,000 Championship Series event at every stop, giving players a chance to show off their skills in a variety of different formats, including heads-up, pot-limit Omaha and 8-game.
"We have had a lot of fun working with our players and our tournament staff to create some of the most exciting poker tournaments in the world," said EPT Live Poker Specialist Neil Johnson. "With all the incredible improvements coming to the tour, many of them created from player suggestions, EPT 9 will solidify us as the can't-miss destination for European poker."
Here's a look at the schedule for Season 9 of the EPT:
| Event | Date | Main Event Buy-in |
| --- | --- | --- |
| EPT Barcelona | Aug. 15-25, 2012 | €5,300 |
| EPT San Remo | Oct. 3-11, 2012 | €5,300 |
| EPT Prague | Dec. 5-15, 2012 | €5,300 |
| PokerStars Caribbean Adventure | Jan. 6-15, 2013 | $10,300 |
| EPT Deauville | Jan. 30-Feb. 9, 2013 | €5,300 |
| EPT London | March 6-16, 2013 | £5,250 |
| EPT Berlin | April 24-May 4, 2013 | €5,300 |
| EPT Monte Carlo | May 6-15, 2013 | €10,600 |
Follow PokerNews on Twitter for up-to-the-minute news.