My First: How Scott Clements Turned $4,400 into Two WPT Wins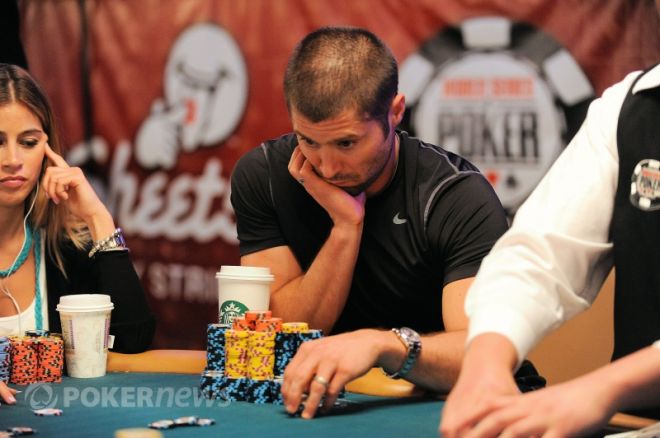 When it come to Omaha specialists, it's hard to find anyone more experienced than Scott Clements. He won two World Series of Poker bracelets in that discipline, and he is an accomplished hold'em player, as well. A well-rounded player on the circuit, Clements has $5,013,477 in lifetime tournament earnings.
Clements' best year came in 2007 when he won $2,257,355, the vast majority of which came from a single win on the World Poker Tour. It would never have happened, however, if not for his decision to pay a little extra the year before to play the $2,500 Canadian Poker Open, which he ended up winning.
You see, by winning his first WPT title, Clements automatically qualified for the same tournament the following year, which was called the North American Poker Championship. Amazingly, he toppled that 504-player field, which composed of some of poker's best, to win the $1,505,312 first-place prize.
WPT Season VI North American Poker Championship Final Table
| Buy-in | Entrants | Prize Pool |
| --- | --- | --- |
| $10,000 | 504 | $5,305,060 |
| Place | Player | Prize |
| --- | --- | --- |
| 1 | Scott Clements | $1,505,312 |
| 2 | Jonathan Little | $738,821 |
| 3 | David Cloutier | $385,242 |
| 4 | Barry Greenstein | $316,638 |
| 5 | Kofi Farkye | $237,478 |
| 6 | Jeff Garza | $184,706 |
PokerNews caught up with Clements to learn the story behind his WPT wins, which began with the decision to pay $4,400 for a $2,500 seat.
"The year before I won [Canadian Poker Open], there were two WPT events on the schedule for Canada, both in Niagara Falls [in October of 2006]. They were both televised WPT events with Mike Sexton and Vince Van Patten. One was called the Canadian Poker Open and the other was the North American Poker Championship.
"I usually don't travel much, so I decided to go play these events because I could get two in and maybe be on TV. At that time, I wanted to try and get a sponsorship, so that was important. The one [$2,500] event was capped at 300 players and they were done selling seats, and I didn't find this out right away. They wouldn't let me wire money there in time, but they were still running single-table satellites for the last few reserved seats.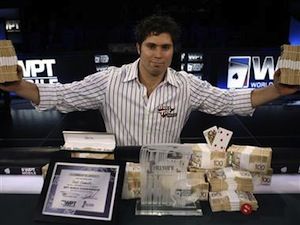 "I called in and was offering to buy a full package. It was like $2,700 for the event, but $330 for a seat in the sit-n-go. I wanted to buy all ten seats to get the win, to get the seat, I had no problem paying the extra money, but they said no. I had already booked my flight and everything, but didn't realize it was going to sell out.
"So, I fly in there the morning of the event, the red-eye flight, and that morning I just walked downstairs where people were selling their tickets, which was allowed. I said, 'Who wants to sell their ticket and make a little bit of money?'
Sure enough, there is someone there that wants to sell a seat. Now, at this time Canadian money is only worth somewhere around 90 cents on the dollar, but I'm not even thinking and I've got American money. He said he was offered $4,000, which would have been in Canadian money, but I wasn't even thinking and said I'd give him $4K. I rip off $4,000 American without even thinking, so really I gave him like $4,400 for the $2,700 seat.
I pretty much end up going from wire to wire as the chip leader. I was never all in in that tournament, and went on to win. That gave me a free seat into the next year's event, which I also won. So paying a lot more for that initial buy-in ended up working out, turned that $4,400 into something like $1.8 million.
Get all the latest PokerNews updates on your social media outlets. Follow us on Twitter and like us on Facebook now!
Executive Editor US, PokerNews Podcast co-host & 2013 WSOP Bracelet Winner.