WSOP What To Watch For: Williams, Bloch and Greenstein Go For Gold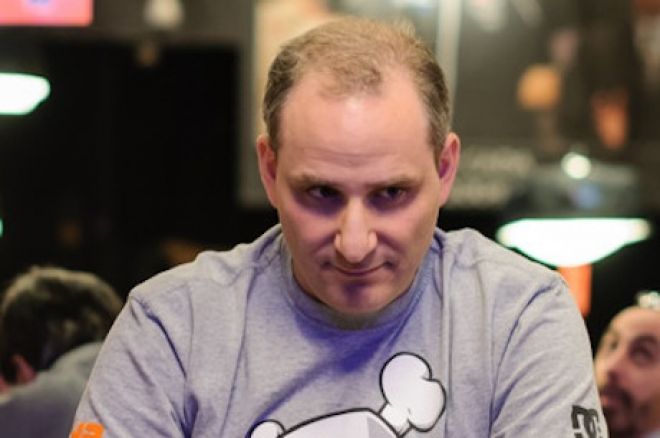 As the 2012 World Series of Poker moves forward, PokerNews aims to provide you with the top stories that are currently happening on the tables in our What To Watch For series. We're back with another installment and this one points directly to Event 7: $1,500 Seven Card Stud. The final nine is loaded with players and the top three are a few of the biggest names in the game — David Williams, Andy Bloch and Barry Greenstein.
Williams Tries to Become Twice the Stud
Team PokerStars Pro David Williams has one WSOP gold bracelet on record, coming from the $1,500 Seven Card Stud event held in 2006, just one year after he finished runner-up to Greg Raymer in the WSOP Main Event. For that victory, Williams earned $163,118 and has a chance to score another bracelet in the same event. By doing so, Williams would further cement himself in the poker record books, especially when it comes to marquee seven card stud players.
Williams will take a massive chip stack into the final table as he holds nearly twice everyone else at the table. If he can take home the victory, Williams will not only earn his second piece of WSOP jewelry, but he'll also get another $126,363 in prize money to toss into the bank.
Is It Finally Bloch's Time?
Last year, Bloch had a close call in this very same event with a 14th-place finish. He had another close call in 2010 when he took ninth in the $10,000 World Championship No-Limit Deuce-to-Seven Draw, but none of those amount to how close he got in 2008 and on more than one occasion.
When the question "who's the best poker player without a WSOP gold bracelet?" gets asked, Bloch's name is often one of the first out of people's mouths. In 2008 he had a chance to silence all of his critics when he final tabled the $10,000 World Championship Pot-Limit Hold'em event to kick off the WSOP. Bloch went on to get heads up with Nenad Medic, but couldn't get the job done. Shortly after that at the same WSOP, Bloch final tabled the $10,000 World Championship Limit Hold'em event, but finished in seventh place.
He's had numerous close calls and that begs the question: Will this be the one?
Greenstein Looking for Number Four
With Williams leading the way and Bloch in second, normally being in third place heading into the final day wouldn't be that big of a headline. That is unless it's Greenstein sitting behind those two.
If Greenstein can maneuver his way to a victory, he'll earn his fourth WSOP gold bracelet. He placed third in the $10,000 Limit Hold'em Championship just a year ago, but for such a successful professional as Greenstein is, a third place just isn't going to cut it. The last time he won the gold was in 2008 in the $1,500 Razz event and he's surely been dying to get back in that winner's circle. We'll see if Greenstein is able to add number four to his collection on Saturday.
As always, you can find PokerNews' coverage of the 2012 WSOP on our Live Reporting Pages. We look forward to having you follow along and stay tuned for plenty more from our What To Watch For series.
Get all the latest PokerNews updates on your social media outlets. Follow us on Twitter and like us on Facebook today!