The Nightly Turbo: Dan Smith's Rise to No. 1, Joe Hachem's Twitter Blunder, and More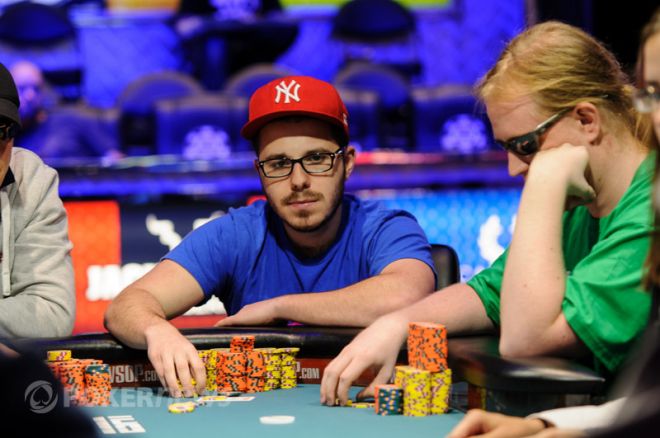 Is Dan Smith's tournament run in 2012 the greatest in poker history? It's certainly helped him claim the top spot in the Global Poker Index Player of the Year rankings. We'll cover that story, plus a Twitter faux pas by Joe Hachem, in this edition of the Nightly Turbo.
In Case You Missed It
Day 3 of the 2012 PokerStars.com European Poker Tour Barcelona Main Event came to a close on Wednesday. Find out which big names are still in contention in our daily EPT recap.
On Tuesday, a federal judge ruled that poker is a game of skill and does not fall under illegal gambling. PokerNews' Matthew Kredell takes a closer look at the ruling and what it means for poker in the U.S.
Did you miss ESPN's coverage of the World Series of Poker on Tuesday? Get caught up in our Main Event Day 3 recap.
New King of the GPI POY
Marvin Rettenmeier's reign over the Global Poker Index Player of the Year rankings lasted only one week. Dan Smith, who recently won the European Poker Tour Barcelona €50,000 Super High Roller, jumped three spots in the rankings to claim the top spot for the first time in 2012.
With his victory in Barcelona, Smith has five major wins this year, including three €5,000 side events at the PokerStars and Monte-Carlo® Casino European Poker Tour Grand Final. The man known as "King Dan" also had three deep runs at the World Series of Poker, including a third-place finish in the $5,000 No Limit Hold'em event for $368,943. In total, Smith has more than $3.3 million in live tournament winnings in 2012.
Smith's surge to No. 1 provided the only movement in the top 10 of the GPI Player of the Year rankings this week, but there are still plenty of events in Barcelona that could shake up the rankings. Top contenders Erik Cajelais, Jonathan Duhamel, Phil Ivey and Daniel Negreanu are all actively participating in the EPT festivities this month. Keep an eye on the PokerNews Live Reporting page for all of the updates.
Here's a look at the Top 10 of the Global Poker Index Player of the Year standings:
| Place | Player | Total Score | Change in Rank |
| --- | --- | --- | --- |
| 1 | Dan Smith | 815.29 | +3 |
| 2 | Marvin Rettenmaier | 802.42 | -1 |
| 3 | David Baker | 715.90 | -1 |
| 4 | Jonathan Duhamel | 668.79 | -1 |
| 5 | Erik Cajelais | 639.53 | +6 |
| 6 | Kyle Julius | 637.63 | -1 |
| 7 | Phil Ivey | 629.12 | -1 |
| 8 | Daniel Negreanu | 607.28 | -1 |
| 9 | Andrew Lichtenberger | 605.49 | -1 |
| 10 | Tommy Vedes | 598.40 | -1 |
The Global Poker Index Player of the Year, presented by PokerNews, honors the player who has the strongest performance in live tournaments during the calendar year, according to the USA Today Global Poker Index point system.
For the full GPI Player of the Year standings, head on over to GlobalPokerIndex.com.
Hachem's Twitter Gaffe
Former World Series of Poker Main Event champ Joe Hachem was criticized by many of his 18,000-plus Twitter followers Saturday after he posted a picture of a baby smoking a pipe.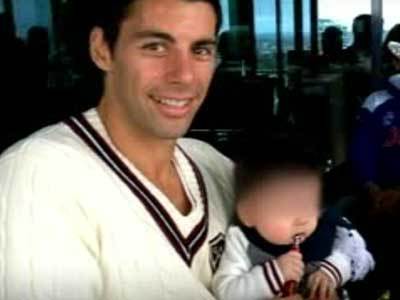 Along with the startling image, Hachem tweeted, "Go blues, shisha for all, can never be too young." Shisha is a type of water pipe traditionally used to smoke tobacco.
It's not clear whether there is actually tobacco in the pipe, but the photo caused immediate backlash over the weekend. Hachem took the photo down and apologized on Tuesday.
If my shiaha tweet from Saturday has offended anyone I sincerely apologies. It was not my intention to offend anyone let alone ....

— Joe Hachem (@JosephHachem)
....condone underage smoking. I never have and never would do that intentionally. Once again my sincere apologies.

— Joe Hachem (@JosephHachem)
Changes Coming at iPoker
The iPoker Network's new business policy will likely see two of its largest skins merge on Sept. 1, 2012.
According to eGaming Review, iPoker skin Titan Poker will join together with sister site CelebPoker to create the upper level of the network's new two-tiered system. eGaming Review reports that the upper level could be called iPoker2, and other iPoker skins could be added if they meet a set of requirements.
iPoker announced in June that beginning July 1, skins which failed to meet a certain set of criteria would be downgraded to a subnetwork, limiting them to a secondary liquidity pool. Playtech, which operates the iPoker Network, has required skins to maintain a base of at least 6,000 active players, as well as 850 new real-money players per month, to retain upper-level status.
William Hill, Paddy Power Poker and Bet365 are among the other bigger skins residing on the network, but only time will tell whether they land in the upper tier come September.
Read more at eGaming Review (paywall warning).
Online Poker Traffic Report
PokerScout.com released its weekly traffic rankings on Monday. The online poker tracking site reported an increase of 6.5 percent, thanks mostly to PokerStars' 85 Billionth Hand promotion.
Traffic at PokerStars climbed 17 percent last week as players took aim at a share of up to $1 million in cash prizes. The milestone 85 billionth hand was dealt Monday afternoon with more than 100,000 real-money cash game players taking part in the action. The winning hand went to Russia's "som6873," who claimed more than $26,000. The rest of the table shared more than $66,000.
With the promotion over, traffic will likely go back to normal at the world's leading online poker room. Meanwhile, the iPoker Network is increasing its lead over PartyPoker for the No. 2 spot worldwide. According to PokerScout, iPoker now boasts nearly 20 percent more traffic than Party.
Here's a look at the top 10 online poker rooms as of Wednesday:
| Rank | Site | 7-Day Average (Real-money ring players) |
| --- | --- | --- |
| 1 | PokerStars | 24,400 |
| 2 | iPoker | 2,750 |
| 3 | PartyPoker | 2,200 |
| 4 | 888Poker | 1,960 |
| 5 | PokerStars.it | 1,680 |
| 6 | Ongame Network | 1,660 |
| 7 | Winamax.fr | 1,340 |
| 8 | Revolution Gaming | 1,240 |
| 9 | PokerStars.fr | 1,200 |
| 10 | PokerStars.es | 1,160 |
As for year-over-year numbers, online poker has dipped 14 percent since August 2011. Among the sites seeing sizable losses are PartyPoker (down 42%), Everest Poker (down 34%), iPoker Network (down 33%), PKR (down 31%), PokerStars.fr (down 30%), and PokerStars.it (down 29%). Meanwhile, Revolution Gaming (up 51%) continues to see growth, especially after the network was rebranded from the Cake Poker Network.
Check out the full report at PokerScout.com.
Return of The Straddle
Kristy Arnett's episodes of The Straddle were a big hit during the 2012 World Series of Poker. Well, she brought The Straddle back for a special edition at EPT Barcelona. Enjoy!
Follow PokerNews on Twitter for up-to-the-minute news.