The Nightly Turbo: ISPT Signs Antonius, UKIPT Season 3 Kicks Off, and a Partouche Update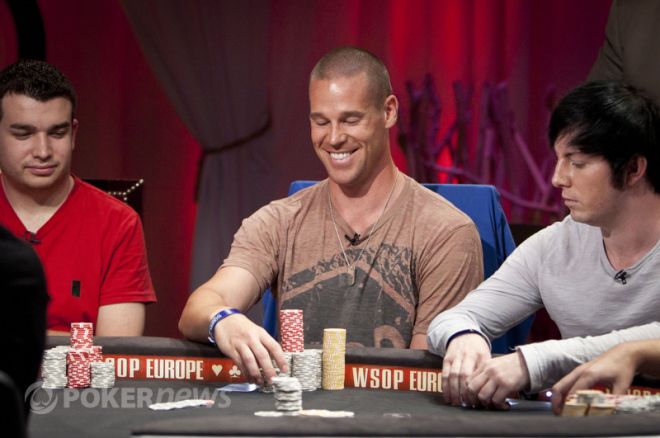 Lots of new coming out of France where Patrik Antonius was spotted wearing a new patch; likewise, the Partouche Poker Tour played through Day 3, while the UKIPT kicked off their third season in Newcastle. Those stories and more in the latest edition of the Nightly Turbo.
In Case You Missed It
Patrick Partouche, CEO of Groupe Partouche, announced that this year's tournament would be the Partouche Poker Tour's last. Find out what Partouche said when confronted by upset players.
Changes were minimal near the top of the Global Poker Index this week, meaning Jason Mercier still holds a narrow lead. Check down out complete analysis.
ESPN's coverage of the 2012 World Series of Poker continued Wednesday night with two new episodes of the Main Event. If you missed it, get caught up with our recap.
The PokerNews Crew was back this week with Ante Up Magazine's Scott Long on the podcast. Listen here, and don't forget to subscribe on iTunes.
Antonius Represents the ISPT at Partouche
There have been some interesting stories coming out of the Partouche Poker Tour, such as the prize pool debacle we told you about in Wednesday's Nightly Turbo. The latest involves Patrik Antonius, who was spotted sporting a International Stadiums Poker Tour (ISPT) patch at the Palm Beach Casino in Cannes, France.
A quick check of the ISPT website revealed that Antonius was representing the ISPT for the duration of the Partouche Main Event: "Always looking for new and exciting experiences, Patrick Antonius was immediately attracted by the concept of ISPT. The Finnish player wore an ISPT logo during the final of the Partouche Poker Tour that takes place in Cannes from Sept. 3 to Sept. 9, 2012."
A quick check of ISPT's Twitter revealed a picture of Antonius alongside ambassador Liz Lieu and co-founder/chief executive of the ISPT Prosper Masquelier: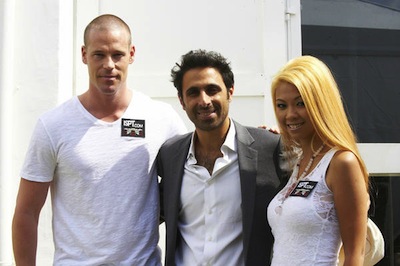 For more information, check out ISPT.com.
The World Series of Poker and Other Caesars Assets in Question
It's been a rough ride for Caesars Entertainment Corp. as of late. The company, which owns the World Series of Poker, was down 2 percent on Wednesday and opened at $6.55, which came on the heels of a 7 percent slide on Tuesday. Needless to say, it was not a good couple of days for Caesars, which had lost $241.7 million in the second quarter.
The dismal showing inspired Fitch Ratings to change its ratings outlook for the company from stable to negative, and some analysts believe Caesars may have to restructure in order to meet its $19.9 billion debt obligations. A possible restructure could see assets like the WSOP spin off, but some analysts are high on the hopes of interactive gaming giving the company a boost.
"A spin-off of Caesars' Interactive unit or other means of monetizing the online business could be logical precursors to a restructuring. The parent guarantees OpCo's debt and sponsors, if electing to restructure OpCo, would likely want to extract value out of Interactive and not risk the entity being pulled into the restructuring proceedings," Fitch said in its report. "Fitch believes that most of Caesars' current equity value is attributable to this unit, which would benefit materially if online gaming is legalized on the federal level in the U.S.,"
For more on Caesars Entertainment Corp.'s financial situation and the Fitch Report, visit vegasinc.com.
Day 3 of Partouche Poker Tour Main Event Ends with 47 Remaining
The 2012 Partouche Poker Tour €8,500 Main Event continued at the Palm Beach Casino in Cannes on Thursday with Day 3 action. The day began with 122 players remaining from the original field of 573, and that number was reduced to just 47 by night's end.
Some of those who fell on Day 3 shy of the money were Mohsin Charania, Michael Mizrachi, Davidi Kitai, Jan Heitmann, Fabrice Soulier, Johan Van Til, Gabriel Nassif and Philip Gruissem.
While many failed to survive, others thrived. David Williams, Aaron Lim, Tobias Reinkemeier, Tristan Wade, Antoine Saout, Andrew Lichtenberger, Kyle Julius, Justin Bonomo and Dan O'Brien all punched their ticket to Day 4.
Finished the day with a disappointing 148,000. Playing 4/8k with 47 players remaining. Day 4 tomorrow. #getthatmoney

— David Williams (@dwpoker)
Here's a look at the top 10 chip counts headed into Day 4:
| Place | Player | Chips |
| --- | --- | --- |
| 1 | Ole Scemion | 1,251,000 |
| 2 | Karen Sarkisyan | 957,000 |
| 3 | Paul Tedeschi | 798,500 |
| 4 | Fabrice Touil | 798,500 |
| 5 | Fabron incandela Magal | 678,000 |
| 6 | Roland Bachmann | 669,000 |
| 7 | Gaston Onana | 647,000 |
| 8 | Daniel Smith | 577,000 |
| 9 | Enri Jaakkola | 572,000 |
| 10 | Marcello Marigliano | 558,000 |
Check back for daily updates on the Partouche Poker Tour Main Event right here in the Nightly Turbo.
Season 3 of the UKIPT Kicks Off in Newcastle
The PokerStars UK & Ireland Poker Tour (UKIPT) kicked off its third season on Thursday with Day 1a of the UKIPT Newcastle Main Event at the Aspers Newcastle Casino. As PokerStars describes: "The city of Newcastle is one of the U.K.'s finest with a rich history, thriving cultural scene and plenty to see and do for the visitor. It's situated in the North East of England on the River Tyne and surrounded by beautiful countryside and coastlines."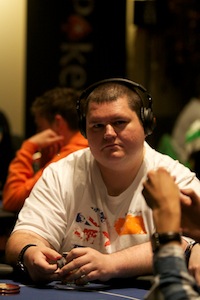 Day 1a of the event attracted 246 players, including the defending champ, Richard Sinclair, who couldn't repeat his success from Season 2 and was among the early eliminations. Lee Mulligan, Peter Brackley, Chris Greensmith, William Champion, Wayne Fletcher, Nadeem Riaz and John Mann joined him on the rail throughout the day, as did UKIPT Season 2 Nottingham winner Gareth Walker. In his last hand, Walked three-bet all-in for 4,000
over Michael Huber, who called with
. The board ran out
and Walker's day came to an end.
Among the approximately 117 players who survived the day are former World Series of Poker November Niner Sam Holden, Alan Vinnicombe, Jack Ellwood and Ben Grafton, just to name a few. Here's a look at the top 10 chip counts at the end of Day 1a:
| Place | Player | Chips |
| --- | --- | --- |
| 1 | Alan Tinlin | 93,000 |
| 2 | Timotheos Timotheou | 70,000 |
| 3 | Paul McTaggart | 43,000 |
| 4 | Dean Lyall | 43,000 |
| 5 | Ben Jackson | 42,000 |
| 6 | Keith Hawkins | 40,000 |
| 7 | Graema Morl | 39,000 |
| 8 | Jeff Kimber | 37,000 |
| 9 | Sam Holden | 34,000 |
| 10 | Richard Haile | 30,000 |
Day 1b will kick off at 1200 BST (0400 PDT) when a whole new cast of characters will take to the felt.
For more on the UKIPT Newcastle over the next four days, be sure to check out the PokerStars Blog.
WinStar River Poker Series: Oklahoma! the Musical
PokerNews had an incredible week in Thackerville for the WinStar River Poker Series, which was won by Aaron Massey, but just because it's over doesn't mean some of the players will live it down anytime soon. That's right, Sarah Grant has video evidence of some poker player's singing skills.
Don't forget to follow us on Twitter and like us on Facebook.