Deconstructing the Macau High-Stakes Cash Games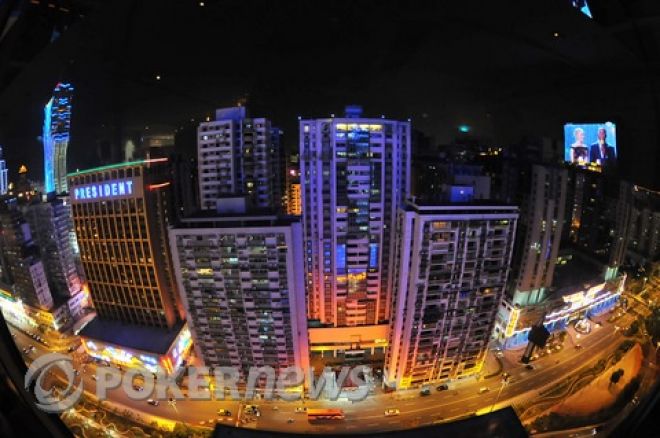 In Macau, the fabled no-limit hold'em high-stakes cash games, which take place at the Poker King Club and have run as high as HKD $30,000/$60,000 (USD $3,850/$7,700), have captivated the poker world for well over a year, yet specifics surrounding these games seem to be under lock and key. Sure, we know that high-stakes pros like Patrik Antonius, Tom Dwan, John Juanda and Sam Trickett have flocked to the game, but what do we know about the players who attract these sharks?
Information regarding these "rich Chinese businessmen" is scant, but a recent event, the €50,000 Majestic High Roller, at the 2012 World Series of Poker Europe shed a little light on these mystery players. I happened to be at the Casino Barrière for the duration of the WSOPE, and while I didn't cover the High Roller, I was an interested observer, given the lineup. You see, while the event was open to everyone, it was put together thanks to support from Richard Yong and Paul Phua, two of the aforementioned businessmen whom you may recall from this summer's $1 Million Big One for One Drop.
"Guys like [Richard] Yong and [Paul] Phua are accustomed to playing really big. But 50,000 euros is already huge," said Ty Stewart, executive director of the WSOP and vice president of Caesars Interactive Entertainment, in a September interview with PokerNews when the €50,000 Majestic High Roller was announced. "We looked at the high-roller and super high-roller tournaments out there, how many distinct players each achieved, and felt that €50K would give the tournament the best chance."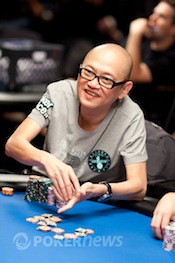 From what I've observed, Yong and Phua seem to be the two major players from Macau, or at least the ones who are capable of organizing games and inspiring players to partake. Thanks to the former's final table appearance in the Big One for One Drop, where he finished in eight place for $1,237,333, Yong has spent the most time in the spotlight of the Macau contingent. Little is known about Yong, though his WSOP bio for the Big One for One Drop shed a little light: "Richard Yong is a 54-year-old businessman from Asia who currently resides in Kuala Lumpur, Malaysia. He has many businesses worldwide, his main ones being data mining and IT-related companies. Richard has participated in the highest buy-in cash games and tournaments around the world. Richard was a part of the Million Dollar Cash came in Melbourne, Australia."
Likewise, here's Phua's limited WSOP bio: "Paul Phua [whose real name is Wei Seng] is a 48-year-old businessman from Asia who currently resides in Malaysia. Phua travels around the world and has competed in some of the highest buy-in tournaments and cash games. Phua was a part of the Million Dollar Cash came in Melbourne, Australia."
Phua's background is just as veiled, but an Oct. 20, 2008, article from macaubusiness.com offered a little more information. According to the report, Phua became a crucial piece in the casino chess came between gaming tycoons Steve Wynn and Sheldon Adelson. The former managed to recruit Phua, a well-respected "promoter," from the latter, a move that helped Wynn Resort thrive in Macau.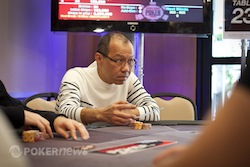 Here's the relevant part from that article: "The promoter used to work exclusively for Sands Macao, but is now serving rival Wynn Resort. The Malaysian junket agent received a 1.1 percent base commission on the amount of chips that his players bought in Sands Macao VIP rooms. According to Hong Kong's South China Morning Post, Phua managed eight VIP tables at the Sands Shanghai Room and was responsible for 36 percent of Sands Macao's total VIP room turnover of US$12.8 billion dollars during the first three months of this year. Wynn Macau reportedly will pay Phua a 1.2 percent base commission. Phua also works with the Australian casino Burswood, as well as Genting Highlands outside Kuala Lumpur."
While they're largely shrouded in mystery, one thing is clear — both Phua and Yong are loaded. In fact, while I was at the WSOPE, one of the floors told me the following when I asked how Yong made all his money: "I have no idea, but let me put it this way. That guy over there is the biggest player Caesars Palace [in Las Vegas] has ever had in its history."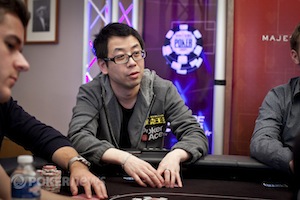 These men may largely drive the action, but the man responsible for organizing the games, at least as far as the high-stakes ones at PKC are concerned, is Winfred Yu, business director of PKC. "The Big Game is Winfred's baby and the players call him to let him know when they will play," AJ Brock, the Chief Operations Officer at PKC, told pokerportal.asia in an interview.
Yu is not only an organizer of high-stakes games, he's also a poker player and bubbled the WSOPE High Roller. "I was born in Hong Kong before immigrating to Canada with my family when I was 14. I then went to university there, taking up math and statistics. So basically, I got something that was related to poker, so that's how I first started playing," Yu told Asia PokerNews in a 2009 interview. "Because of the spread of poker's popularity into places such as Sweden and Russia, I thought that China is definitely one place where the game can grow. I wanted to bring the game to the market and show that the Chinese can definitely be good at poker. Chinese people like to gamble and at the same time they are very interested in a lot of challenging and skill games. Also, a lot of them are very good at math, so that helps as well."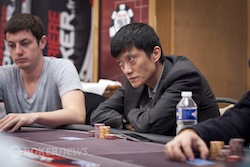 Interestingly, Phua, Yong, and Yu finished first, second, and third respectively in the 20-player £100,000 buy-in High Roller tournament at Aspinall's private gambling club in London, which took place the week before the €50,000 Majestic High Roller. Phua took home the £1,000,000 top prize, Yong collected £570,000 for second, and Yu took £300,000 for third.
Of course those three men aren't the only rich Chinese businessmen players in action. A host of others joined them in Cannes for the €50K including Wang Qiang, Lifeng Chen, Sheng Sun, Zheng Tang and Fung Cheung, though information on these players is scant at best. Because I've never personally witnessed games at PKC, I can't guarantee that all these players play the big game, but I believe it's a safe deduction given their associations and ties to Macau that they do. Here's some of the information floating around in cyberspace regarding these players:
In 2011, Wang Qiang played in the Million Dollar Cash Game at the Aussie Millions and followed that up by busting on the bubble in fourth-place in that year's $250,000 Super High Roller.
There is a Lifeng Chen who is President of VanceInfo Technologies Inc., but whether or not this is the same man is unknown.
Sheng Sun took third in the HKD$95,000 NLHE High Roller at the APPT Macau back on November 26, 2011 for HK$610,700 (USD $78,461). He also finished third in the HKD$1,000,000 NLHE Manila Millions Asian Poker Tour—Manila on April 20, 2012 for HKD$4,650,000 (USD $599,153).
Zheng Tang finished runner-up in the APPT—Macau HKD$88,800 NLHE High Roller for HKD$666,700 (USD $85,854) on May 18, 2010. He also took fourth in the 2012 Macau High Stakes Challenge $258,000 NLHE Super High Roller for $2,233,531.
Fung Cheung first caught my attention at the European Poker Tour Barcelona €50K High Roller as she was the only woman to enter that event. While she didn't cash, Cheung did managed a 37th-place finish in the 2012 WSOPE Main Event for $27,724. Cheung is also a close friend of Phil Ivey, whom she traveled with during the WSOPE.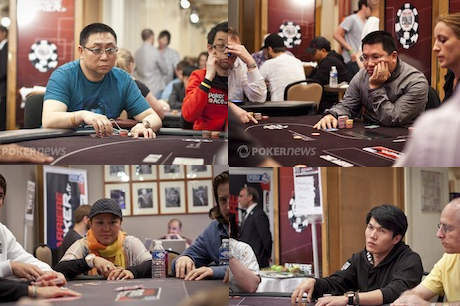 There's no doubt that Macau is a hotbed for poker, and with men like Yu, Phua and Yong driving the action, it shows no sign of slowing down. The veil of anonymity the Chinese businessmen and players donned in the safe confines of the PKC are slowly being stripped away, a process that has been exacerbated as they venture outside Macau to places like Vegas, London, Australia, and Cannes in search of action. Who knows, maybe one day these players will embrace the unsolicited celebrity thrust upon them — it'd certainly be good for the game.
Get all the latest PokerNews updates on your social media outlets. Follow us on Twitter and like us on Facebook now!