The Nightly Turbo: Daniel Negreanu's Rant, Alex Wice Wins Race to PokerStars Supernova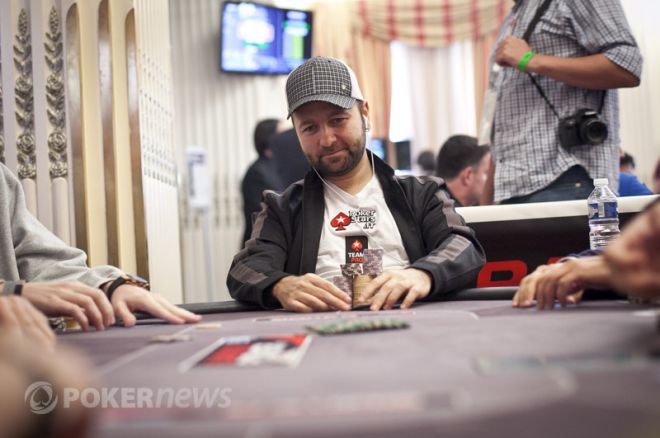 Now that the holiday season has come and gone, Daniel Negreanu and many other poker pros are gearing up for another trip to the PokerStars Caribbean Adventure. We're covering that story, plus a remarkable accomplishment by Alex Wice at PokerStars, in this edition of the Nightly Turbo.
In Case You Missed It:
Ben "Sauce123" Sulsky was online poker's biggest cash game winner in 2012. Sulsky won more than $3.5 million, besting top pros like Jens "Jeans89" Kyllönen, Ben "Ben86" Tollerene and Phil "MrSweets28" Galfond to earn the honor.
Marvin Rettenmaier climbed past Dan Smith into the top spot of the Global Poker Index. What pushed the German pro into the lead? Mickey Doft takes a look at the major changes in this week's GPI rankings.
Kid Poker's First Rant of 2013
Before embarking on his trip to the Bahamas for the PokerStars Caribbean Adventure this week, Daniel Negreanu fired up his webcam Wednesday to record a video blog entitled Happy New Year Rant!
Negreanu opened the blog by discussing poker's "outcasts" and how he's vowed to get some of them back on track. Last week, Negreanu commended one of poker's famous pariahs, Sorel Mizzi, for a blog he wrote about his infamous past. We'll touch on Mizzi later in this Nightly Turbo. Another player Daniel mentioned was Howard Lederer. However, as you'd expect, Negreanu won't be reaching out to his nemesis anytime soon.
Kid Poker also discussed his love life and how his ex-wife helped him become a better person. Despite not making it as a couple, Negreanu has remained friends with his ex, saying that she helped him "become a better man."
Negreanu missed an easy segue to mention his upcoming appearance on Millionaire Matchmaker, a reality show on the Bravo Network which pairs millionaires with compatible gold diggers partners. Negreanu recently tweeted a teaser video for the show, including an awkward scene in which he speaks with an astrologer about marriage.
Here's the latest edition of Negreanu's Rant:
Wice Wins the Race
We're only three days into 2013, but the race to become the first SuperNova Elite on PokerStars is already on.
Last month, PokerStars posted a promotional competition to see who can reach Supernova and Supernova Elite status first in the New Year. The first player to reach 100,000 VPP would earn Supernova status and a few prizes, including 100,000 FPP to use in the VIP Store. The winner would also get his face stamped in the 2013 PokerStars Collectible Card Deck along with Team PokerStars Pros and other notable live and online PokerStars players.
Amazingly, after just 39 hours and 25 minutes, poker pro Alex "AWice" Wice was congratulated as the first player to earn 100,000 VPPs in 2013 a tight race against "MouldyOnions." The two players registered for nearly every high-stakes hyper turbo sit-and-go on PokerStars after the turn of the New Year, and Wice showed slightly more endurance to reach the finish line first.
PokerStars VIP Manager Steve Day revealed the final tally on the TwoPlusTwo forums Wednesday afternoon:
100,001.88 AWice

94,720.82 MouldyOnions

Congratulations to Alex Wice, first player to 100,000 VPPs in 2013!

Total time taken: 39 hours 25 minutes.
Wice posted the following on TwoPlusTwo after it was all over:
I want to give a few details of what happened over the last couple of days.

Alex Wice

First, the sprint finish. Basically, in order to catch up to MouldyOnions at the very end, I had to play $60 hypers as well. This was pretty tough and I ended up 50 tabling. If you look at PS steve updates I was getting 6k vpp an hour. This is completely insane, if you cough you are done. (It cannot be compared to tabling hypers in the past because PS has changed the time to act and other rules so it is much faster than it used to be.) Also, I think I had a log file thing too, or something similar. I lagged out of 30 tables with 2k vpp to go. I was very flustered, lol.

In general, for high-count tabling there is extreme stress induced on the body, I think my practice with exercise before hand has helped me sleep and play more comfortably (and feel less anxiety) even though I am still getting used to it. I probably sweated an entire bucket through my hands over the last couple of days — talcum powder, gloves, and many towels didn't help.

I am happy for this challenge and for MouldyOnions in particular because it allowed me to test myself at the hardest level and rise to the challenge. If you had asked me 2 days ago when I would get SN, I would never have guessed now. Also if no one was close to getting first SN, neither of us would have played as hard.
At this pace, Wice would reach SuperNova Elite status within two weeks. That would smash the record set last year by Andrew "azntracker" Li, who reached Supernova Elite in just two months. The mark was previously held by Team PokerStars Online's George "Jorg95" Lind, who hit the landmark in about 11 weeks in 2010.
Read the full thread at TwoPlusTwo.com.
Mizzi Turning a Corner?
Sorel Mizzi has vowed to start a new chapter in his life in 2013, taking responsibility for his past and mentally working through everything to better himself, his career, and his future. Facing many hardships in the past, Mizzi was accused of cheating on more than one occasion during his career as a poker pro.
Mizzi received a life ban on Full Tilt Poker in late 2007 after an investigation concluded that Chris 'BluffMagCV' Vaughn sold his account to Mizzi with three tables left in the Sunday $1 Million Guaranteed tournament. Mizzi went on to win the event under Vaughn's name, and Vaughn was later disqualified from the tournament. Vaughn had his winnings seized and both players were banned for life from the site.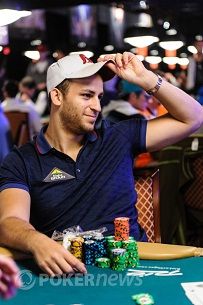 Then, in late 2008, PokerStars banned access to Mizzi's "zangbezan24" account for three months after he violated PokerStars' Term of Service. Mizzi was accused of handing off his tournament seat to a different player, resulting in disqualification and an initial ban of six months, which was then reduced to just three.
Mizzi began mending some of his negative reputation back in 2010 by earning the title of Bluff Magazine Player of the Year, only to fall back into scandal in early 2011. Just a few days after Full Tilt Poker allowed for Mizzi's account to be reinstated after a two-and-a-half year ban, a cheating accusation surfaced on the TwoPlusTwo poker forums. Shaun Deeb posted details of an incident in which Mizzi cheated John Racener out of thousands of dollars playing Chinese Poker during the PCA in January.
Now, Sorel Mizzi has taken to his blog to start anew by admitting to his mistakes and vowing to change his perception of himself and others. "I'm committed to using my experiences to redefine my values and strengthen my character," Mizzi wrote. "I've woken up, and I'm ready to be the hero in my own movie. Having integrity, being honorable, loving and passionate is no longer a struggle; it's a way of life and a state of being."
His honest and heartfelt blog has come with much praise from other players who have given him words of encouragement and admiration for being bold, honest and mature. Brian Rast posted a comment following his blog, saying, "I enjoyed reading this. I am glad to see you growing, maturing, and dealing with these kind of problems. Just remember that change is a process, it's not instantaneous. I miss you and hope everything's well."
World Series of Poker Media Director Nolan Dalla also lent support, commenting, "This is a refreshing perspective. Unfortunately poker is filled with one-dimensional self-centered people. When I read something like this it renews my hope for the future."
Mizzi ended his blog by announcing a New Year's resolution of maintaining the "positivity, love and acceptance of the child I once was, no matter the obstacle."
Check out his full blog at SorelMizzi.ca.
Galen Goes to School
On Thursday, 2011 PokerStars Caribbean Adventure champion Galen Hall announced via Twitter that he won't be traveling to the Bahamas for this year's popular poker festival. Hall said he'll be skipping the trip to Atlantis for the first time in three years because he's starting his last two quarters of business school on Monday.
After winning the Main Event in 2011 for $2.3 million, Hall made another big splash last year by taking third in the $100,000 buy-in Super High Roller for $470,000. While he's earned more than $2.8 million during his two trips to Atlantis, Hall is probably best remembered for the incredible laydown he made during heads-up play against Chris Oliver in the 2011 Main Event.
In case you don't remember the play against Oliver, here's another look (action begins at around 6:40):
The 2013 PCA kicks off on Saturday, Jan. 5 with the $100,000 Super High Roller. PokerNews will be on site to cover all of the big moments, so be sure to check our Live Reporting page for all of the updates from the Bahamas.
Get all the latest PokerNews updates on your social media outlets. Follow us on Twitter and like us on Facebook today!