What's Available at Ladbrokes Poker?
Ladbrokes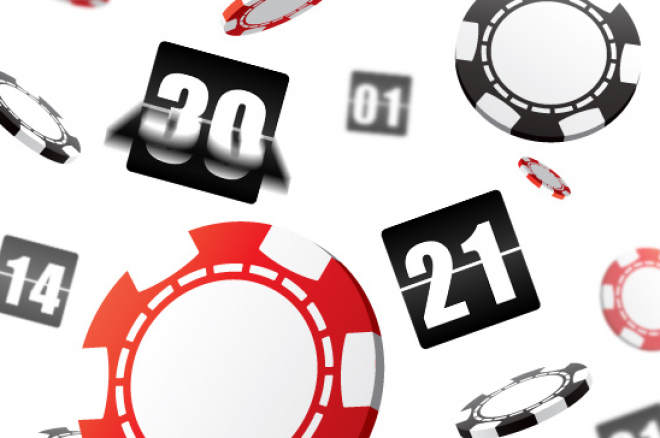 *Advertorial
Poker has long been a game of choice for many but only been in the last ten years has it made the move from a game to a sport in the eyes of its fans and competitors. Sites like Ladbrokes.com have soared in popularity thanks to films like Casino Royale bringing the glamorous poker lifestyle back to the mainstream.
However, poker is about more than the rush of adrenaline you get when on a winning streak; it's about the money to be made and, with anyone being able to enter tournaments at Ladbrokes, the competition is becoming fierce.
Buzz Mania is one of the bigger tournaments available on Ladbrokes, offering the chance to win a share of €10,000 cash, or €10,000 of Sunday buzz tickets. Players must opt in to take part, and play at the multi-tournament tables (MTT) to qualify for one of the two freerolls. Simply play during any day in February to qualify and build your MTT days.
To enter freeroll #1 and qualify for your share of Sunday buzz tickets, you must accumulate 20 MTT days. For freeroll #2, to qualify for your share of €10,000 in cash, you must accumulate 30 MTT days. The freerolls will be held on March 2 and will follow the same format as Sunday buzz, though playing at any GBP MTT during February generates two MTT days toward qualification.
GBP tables are exclusive to Ladbrokes, meaning only registered players can participate. You can find these in the cash lobby – just look for anything British. Think bulldogs, Charing Cross, Yorkshire puddings. Are you starting to get the picture? Although don't worry, you don't have to be British to play; you just need a Ladbrokes account.
Another great offer open solely to Ladbrokes social followers is the chance to win a ticket to the Sunday buzz €75K GTD. The Social Series is open exclusively to Ladbrokes' Facebook and Twitter fans, and tournaments can be found in the Ladbrokes lounge. Passwords will be available in the week leading up to opening, so keep checking the social pages to make sure you can increase your point position and be in with the chance of winning your ticket to the €75K GTD.
Ladbrokes has a betting history that spans more than 125 years and is one of the most well-known and trusted brands around. The poker section of their site,
poker.ladbrokes.com
, caters to newcomers with a '[I]how to play[/I]' section, through to the serious high rollers. So why not check out it tournaments to find one that suits you?