Nevada Court Rules Against Phil Ivey's Ex-Wife in Divorce Case Petition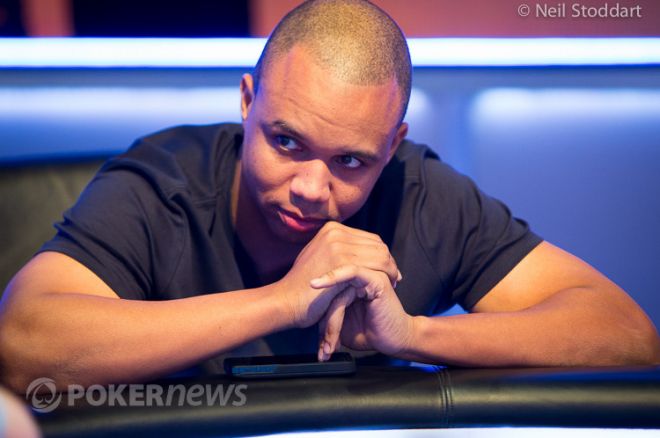 The Nevada Supreme Court declared Thursday that the ruling in the divorce case of poker star Phil Ivey will stand, bringing an end to an ugly dispute that had dragged on for more than 18 months.
The court ruled against a petition filed by Luciaetta Ivey, Phil's ex-wife, which claimed that she was treated unfairly in their 2009 divorce case. In September 2011, Luciaetta Ivey filed a petition with the higher court claiming that a $5,000 campaign contribution was made by Phil Ivey to Judge Bill Gonzalez, who handled the proceedings of the couple's divorce. Luciaetta argued that the contribution was made to Gonzalez three months after the divorce was made final.
Luciaetta also declared in the petition that her ex-husband ceased paying spousal support in April 2011, around the same time the Full Tilt Poker domain name was seized by the U.S. Department of Justice. Phil later provided documents that showed he received approximately $920,000 a month for his involvement with Tiltware, the software and marketing arm of Full Tilt Poker. Records showed that Luciaetta Ivey collected about $180,000 a month as taxable alimony from her husband's Tiltware payment, while Phil received the remaining $740,000.
David Chesnoff, the attorney for Phil Ivey, argued last June that the case was already dead and that Luciaetta "made millions" from the uncontested divorce. The court unanimously agreed on Thursday, deciding to deny Luciaetta's petition because Judge Gonzalez's impact on the divorce case violated neither Luciaetta's due process rights nor Nevada law.
The court concluded that the campaign contributions were not significant enough to "raise a reasonable question" as to Judge Gonzalez's impartiality.
"Without more, the campaign contributions are insufficient to demonstrate that actual or implied bias existed on the part of Judge Gonzalez," wrote Justices Mark Gibbons and Michael Cherry, according to documents obtained by the Las Vegas Review-Journal. "Campaign contributions made within statutory limits cannot constitute grounds for disqualification of a judge under Nevada law."
Ivey was not stateside for the ruling on Thursday, instead spending time in Mexico playing high-stakes cash games at Full Tilt Poker. On Wednesday and Thursday, he won more than $736,000 combined, making him the biggest online poker winner of the week thus far.
Get all the latest PokerNews updates on your social media outlets. Follow us on Twitter and like us on Facebook now!