Dan Kelly Approaching All-Time WSOP Cashes Record, but Bracelet is Top Priority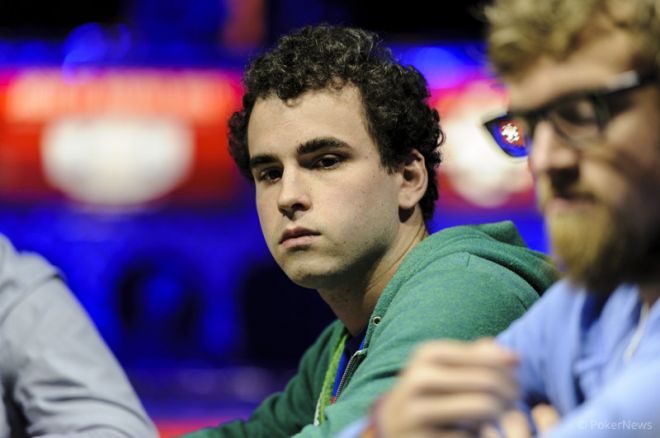 2010 World Series of Poker bracelet winner Dan "djk123" Kelly is having quite a memorable run this summer. With eight cashes in just the first half of the 2013 WSOP schedule, he is on pace to smash the record for most cashes in a single series.
Konstantin Puchkov holds the record with 11 WSOP cashes, doing so last year while making two final tables. Puchkov barely edged out Terrence Chan, who bagged 10 cashes last summer but failed to reach a final table.
Despite cashing eight times and making a pair of final tables himself this year, Kelly hasn't been able to close out a win. He scored his first cash early in the summer when he took sixth inEvent #2: $5,000 No-Limit Hold'em 8-Handed. His other final table came in the$1,500 No-Limit Hold'em "Millionaire Maker." Out of a massive field of 6,343, Kelly finished fifth for more than $300,000 in prize money.
And while a spot in the WSOP history books would be nice, Kelly isn't concerned with the single-series cash mark.
"It's not really a priority for me to break the (cashes) record this summer," Kelly told PokerNews on Tuesday. "You're not going to make the most money by just earning the most cashes. You could cash in 10 events but could earn more money by winning just one. It would be cool to break the record but it's one of those things where if it happens, great, and if it doesn't, that's fine too."
Above everything else, a bracelet is first on Kelly's mind.
"Winning the $100K or the $50K would be great," Kelly said when asked which event he'd like to win most. "The Main Event would probably be the best tournament to win though."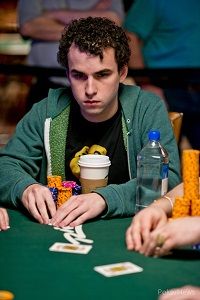 Although he' still seeking a title, Kelly did add that this is probably his best WSOP since he turned 21 in 2010.
"I think my success can be attributed to both playing well and maybe having a bit of luck," he said. "I feel really confident in my abilities and maybe there have been some spots that have definitely helped to push me deep in tournaments."
"In terms of cashing, this summer has probably been, so far, the best run I've ever had. I've won tournaments back-to-back (online) and I think that's harder to do. But live, I would consider this the best run I've ever had of my tournament career."
In addition to his run at the cashes record, Kelly is good position to win WSOP Player of the Year. As of Tuesday morning, he sat in the No. 2 spot behind Daniel Negreanu. However, with Tom Schneider winning the $5,000 H.O.R.S.E. on Tuesday, Kelly dropped one spot to No. 3.
It's no surprise to see Kelly near the top of the POY rankings. For years he has been considered by many of his peers to be among the best poker players in the world, and he's consistently played between 25 and 35 WSOP every summer. When we asked him about being the recognized as a top player, Kelly humbly replied, "You're never going to be the best. There will always be a player that is better than you."
He continued, "It's not something that you can really quantify, especially in tournaments because there will always be someone who is running hot and it will be misconstrued as them being the best player. They can be great, yes, but when you're running hot and playing well, it makes you look even better."
Be sure to follow our Live Reporting page for continuing coverage of every event at the 2013 World Series of Poker, and follow PokerNews on Twitter for up-to-the-minute news.