Inside Gaming: WSOP Acquires Mobile App, Harry Reid Discusses Federal Online Poker Bill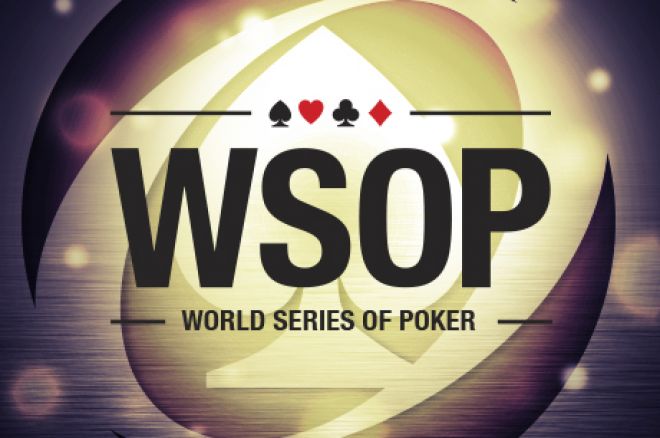 In this edition of Inside Gaming: the hopes of passing a federal online poker bill tumble, Caesars Entertainment expands the World Series of Poker into a mobile application, and Nevada revenue remains stagnant while New Jersey revenues continue to decline.
Senate Leader Harry Reid Pessimistic About Future of Online Poker
Earlier this month, Senate Majority Leader Harry Reid stated that the chances for a federal online poker bill in 2013 were close to none.
In an interview with the Las Vegas Sun, Reid was quoted saying, "I felt for several months now that I don't see any movement on this. I don't see anything happening."
Reid tried to push the bill through legislation last year but failed to gain any momentum before running out of time during the lame-duck session.
Last Thursday, Peter King (R-NY) proposed new federal regulations that would rescue online gambling, but according to Reid, would only "stiffen the resolve of those opposed to gaming."
Reid's bill was focused on poker only while King's Internet Gambling Regulation, Consumer Protection and Enforcement Act of 2013 focuses on legalizing all forms of online gambling, with the exception of sports betting. More so, it will give any state that does not wish to participate the ability to opt out and prohibit online gambling or to operate intrastate gaming within its borders.
Intrastate online gaming was already passed in Nevada (poker only), Delaware, and New Jersey, and several other states have shown interest.
Reid indicated to the Las Vegas Sun federal online poker legislation was at a standstill, stating, "We're still trying, but I'm not really confident we can get something done. "
In a statement released by Reid's office it was declared that the "only reason this bill did not move forward is because of a lack of Republican support. That was true in 2010, in 2012 and remains true today."
For more, visit the Las Vegas Sun.
Caesars Interactive Acquires Rights to World Series of Poker Mobile App
According to a press release issued by Caesars Interactive Entertainment, the company acquired the rights and ownership of the World Series of Poker mobile application.
The move comes as an effort to "expand its presence in free-to-play social and mobile gaming." A group of 19 Montreal-based game developers will lead the project while reporting to the company's Playtika division, a development leader in free-to-play social games.
"The catalyst for the deal was the acquisition of certain World Series of Poker game assets and intellectual property from Electronic Arts," the company announced.
Under the agreement, EA transferred global rights and ownership of its WSOP game for mobile devices and Facebook, dissolving a previous agreement.
The WSOP application is available on the Facebook platform, Amazon Kindle, Android, and all IOS devices. The WSOP game launched just one year ago and has since been downloaded more than 6 million times. It will remain available for download as the ownership changes.
Nevada Gaming Revenue Shows No Growth as New Jersey Continues to Drop
Nevada earned $854.3 million in gaming revenue for the month of April, only 0.16% less than the same time last year. Revenue on the Las Vegas Strip was up 5%, with year-to-date revenue up 2.4% statewide.
The statewide revenue increase is largely contributed from Reno and Washoe County. Reno reported a growth of 15.36% to $44.1 million while Washoe Country saw a 2.99% increase from North Lake Tahoe casinos.
Although no significant changes have occurred in 2013, it was recognized that land-based poker revenue declined 6.66% in May, the same month that Ultimate Poker went live with the state's first intrastate online poker site.
Atlantic City, on the other hand, dropped 3.8% in May. The 12 casino hotels raked in $253.1 million from slot machines and table games, down 4% from the same month last year.
Although reports showed a decline in revenue, May's figured reflected an improvement in the market. Revenue plummeted by double-digit margins in the early months of the year, which makes May's slight decline all the more encouraging.
Hurricane Sandy forced the casinos to shut down for five days, resulting in a record 24% drop compared to revenue in the previous month.
Borgata maintained its status as the city's top-grossing casino, pulling in $52.4 million in revenue, while Caesars was second at nearly $32.6 million. Harrah's was third with $31.2 million but was down 9% from the same month last year.
Trump Plaza Hotel and Casino plunged 27%, securing only $6.9 million in revenue.
For more, visit PressofAtlanticCity.com and CalvinAyre.com.
For all the latest gaming news from around the world, keep your browser locked to PokerNews.com. And be sure to follow us on Twitter, and find us both Facebook and Google+!