Rep. Joe Barton Introduces HR 2666 Internet Poker Freedom Act of 2013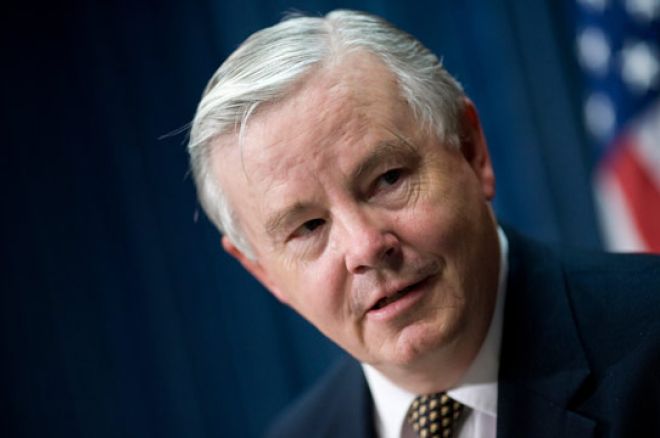 On Thursday, Rep. Joe Barton (R-Tex) introduced HR 2666 "Internet Poker Freedom Act of 2013" in Congress, a bill designed to help individual states to legalize online poker without federal intervention. The bill, which applies only to poker, allows for state to opt out of the federal system and recognizes the United States v. DiCristina ruling that poker is a game of skill.
As the bill states: "There is uncertainty about the laws of the United States governing Internet poker, though not about laws governing Internet sports betting. In United States v. DiCristina a Federal District Court for the Eastern District of New York held that poker is a game in which skill is the predominant factor in determining the outcome and that in passing the Illegal Gambling Businesses Act, Congress only intended to criminalize clear games of chance."
The bill also recognizes that online poker has the potential to create a new industry within the U.S. that could offer thousands of new jobs while providing "substantial revenue for Federal, State, and tribal governments."
"United States consumers would benefit from a program of Internet poker regulation which recognizes the interstate nature of the Internet," the bill says, "but nevertheless preserves the prerogatives of States and Federally recognized Indian tribes."
In order for such a system to work, the bill calls for strict licensing that would require licensee operators to implement the following:
Effective means to prevent minors from playing online poker.
Identify and help treat problem gamblers.
Prevent players from non-participating state from playing.
Allow players to self-exclude and limit losses.
Prevent money laundering.
Two years ago, Barton introduced HR 2366, the Online Poker Act of 2011, in the U.S. House of Representatives. Despite having 11 co-sponsors from across party lines, the bill ultimately failed to gain any traction. Barton's new bill comes on the heels of one introduced by Congressman Peter King (R-NY) back in June, one that seeks to establish federal online poker regulations.
Here are some other points of interest in Barton's new bill, which comes in at 102 pages long:
Call for the establishment of an office in the Department of Commerce called the "Office of Internet Poker Oversight."
Any person or company that "has been convicted of accepting bets or wagers from any other person through an Internet poker facility in felony violation of Federal or State law" would be ineligible for a license for the first five years after the first license under the bill is issued. This also applies to anyone "who has purchased the assets of a person" that has been convicted.
Companies must "ensure, to a reasonable degree of certainty, that Internet poker games are fair and honest, and to prevent, to a reasonable degree of certainty, cheating, including collusion, and use of cheating devices, including use of software programs (sometimes referred to as ''bots'') that make bets or wagers according to algorithms."
Companies can be fined "$1,000,000 per day that the person accepts bets or wagers from players in the United States during the period that a license was needed but not held by the person."
Credit cards are now allowed for deposit.
Public Internet poker parlors would be prohibited.
The bill calls for the strengthening of the Unlawful Internet Gambling Enforcement Act of 2006 for games outside of poker.
You can read Barton's Internet Poker Freedom Act of 2013 in full by clicking here.
For more on Barton's position on online poker and the Internet Poker Freedom Act of 2013, check out the interview he did with Gambling Compliance last month:
*Lead photo courtesy of politicalticker.blogs.cnn.com.
Get all the latest PokerNews updates on your social media outlets. Follow us on Twitter and find us on both Facebook and Google+!