WPT on FSN Venice Grand Prix Part II: Hellmuth in the Booth, Best Min-Raise & More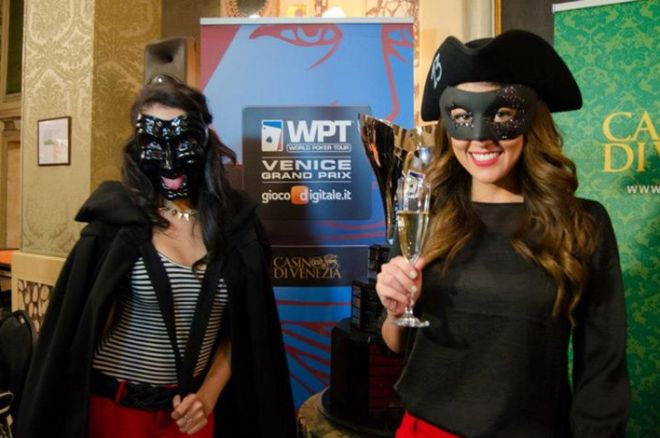 The World Poker Tour Season XI continued Sunday night with a new episode — Part II of the Venice Grand Prix — on Fox Sports Network. Just five players remained in the €3,300 buy-in Main Event, which attracted 173 entries and took place from March 25-30, 2013 at the Casino di Venezia. In my recap of Part I, I highlighted Phil Hellmuth's theatrical entrance before he took over for Mike Sexton in the booth; the infamous Final Table Fashion Report; and the elimination on Erion Islamay.
Here's how the final table stacked up at the top of the broadcast, which began at 12,000/24,000/3,000:
WPT Season XI Venice Grand Prix Final Table

| Seat | Player | Chips |
| --- | --- | --- |
| 1 | Xia Lin | 238,000 (9 BBs) |
| 2 | Rocco Palumbo | 1,034,000 (43 BBs) |
| 3 | Mike Sexton | 1,210,000 (50 BBs) |
| 4 | --empty-- | -- |
| 5 | Marcello Montagner | 1,889,000 (78 BBs) |
| 6 | Roby Begni | 837,000 (34 BBs) |
Get to Know the Chip Leader: Marcello Montagner began the day as the chip leader, and despite not speaking a word of English, he talked a little about himself in an interview after taking down the first pot. My Italian is a little rusty, but here's what I think he said (admittedly with the help of subtitles):
"I like to play poker for a competition because it's like a sport. I usually work in a hardware shop where I live in Treviso. I've played poker for four years. I play for passion. I started playing poker with my friends just to have fun and I just happened to arrive at this level. I think this is a great result and today that I'm at the final table I hope everything is going to work out well."
The WPT Foundation: Poker can do great things, especially when it comes to charity. This is why the World Poker Tour established the WPT Foundation, which works hand in hand with local charities at each stop. In Venice, that was the Istituto Veneto, which helps with the preservation of architecture in Venice. Have a look:
The Best of Season X: At every stop the WPT takes a look back at the previous season in a feature they call "The Best of Season X." In this week's episode that included a look back at Season X's Venice Grand Prix with the "Best Min-Raise."
The hand that won the award began when Russian Rinat Bogdanov raised to 33,000 from the cutoff with the
and chip leader Andrea Dato called with the
in the big blind. Dato check-called a bet of 45,000 on the
flop and then both players checked the
turn. When the
paired Dato on the river, he bet 45,000. Bogdanov, who had nine high, thought for a bit before min-raising to 90,000. Surprisingly, Dato folded and Bogdanov went on to win the title.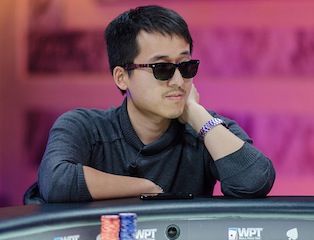 Why Go All In: World Series of Poker bracelet winner Rocco Palumbo opened for 48,000 under the gun with the
and Roby Begni called from the small blind with the
. Xia Lin, who was short stacked and playing extremely tight up to that point, then moved all in over the top for 234,000 with the
in the big blind.
"Why? Why go all in? I mean you've waited four days to move all in and now you're going to do it with
over the top of two people, at least one of which is likely to call you," Hellmuth criticized. Sure enough, Palumbo moved all in over the top and Begni got out of the way.
According to the PokerNews Odds Calculator, Palumbo was a 64.62% favorite while Lin would come from behind 28.26% of the time. The
flop was no help to Lin and saw his chances of survival drop to 9.09%, while the
turn left him drawing dead to a chop as it gave Palumbo a straight. Hellmuth and Vince Van Patten were quick to point out that had Palumbo not moved all in over the top, he would have went broke in the hand as his queen-high straight would have been beat by Begni's king-high straight.
After the
was put out on the river for good measure, Lin exited in fifth place for €30,100.
Montagner Gambles: After Sexton folded, Montagner raised to 95,000 from the button with the
. Begni then moved all in for 415,000 from the small blind with the
. The big folded and Montagner rolled his eyes and began to think.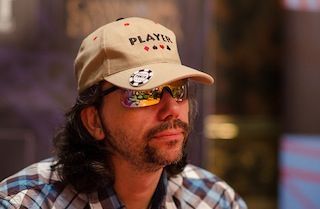 "It doesn't make any sense, although he is melting down," Hellmuth said. "Look at this. He's counting, he's wasting our time, Vince." The two commentators bantered back and forth before Montagner spiked in a call.
"Gamble," he said. Even though he called with a jack-deuce offsuit, Montagner had a 37% chance of winning the hand. The
flop kept Begni in the lead, as did the
turn, but then the
spiked on the river to pair Montagner.
Both Hellmuth and Van Patten were shocked and the latter even threw up his arms as if to say, "What are you going to do?" Begni then shook hands with the remaining players, received some consolation from Sexton, and then exited in fourth place for €40,100.
Speaking of Sexton, he then went to the booth and put his hands on Van Patten's shoulders before looking directly into the camera and saying, "Vince, I'm glad that Phil Hellmuth is in the box with you because I wouldn't be able to explain that last hand."
Tune in Next Week: The conclusion of the Venice Grand Prix is set to air on Sunday, August 4 on FSN, so be sure to check your local listings. If by chance you miss it, check back next week for the latest recap of all the action here on PokerNews.
Who will be the next player to add his name to this prestigious list of champions?
Past WPT Venice Champions
| Season | Player | Entrants | Earnings |
| --- | --- | --- | --- |
| 8* | Sven-Ragnar Arstrom | 397 | $532,388 |
| 9* | Alessio Isaia | 523 | €380,000 |
| 10* | Edoardo Alescio | 213 | €194,000 |
| 10 | Rinat Bogdanov | 155 | €229,800 |
| 11 | ??? | 173 | €180,097 |
*Titled WPT Venice as opposed to Venice Grand Prix.
*Pictures courtesy of World Poker Tour.
Get all the latest PokerNews updates on your social media outlets. Follow us on Twitter and find us on both Facebook and Google+!