AGA President Geoff Freeman Hopes to Capitalize on New Runner Runner Motion Picture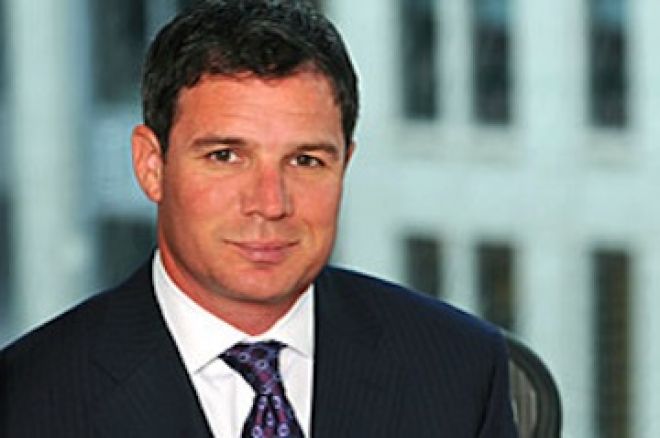 On Oct. 4, 2013, 20th Century Fox will release the motion picture Runner Runner, which was written by the screenwriters of Rounders, Brian Koppelman and David Levien, and stars starring Ben Affleck, Justin Timberlake, Gemma Arterton and Anthony Mackie. The American Gaming Association (AGA) plans to capitalize upon the film's release to advocate for a proper regulatory framework.
"Here we have a new film coming out that reinforces the case we've been making," AGA President Geoff Freeman told PokerNews. "That case is that well over a million Americans are spending billions of dollars online right now in online gaming despite the federal government doing everything it can to stop it. It's critical to put into place the right regulatory framework. This movie Runner Runner proves that point. Yes, it is dramatized. Yes, there is a certain amount of fiction in the story, but it really does get one thinking about what would happen if the players are not adequately protected."
For those unfamiliar with the upcoming film, here's the storyline according to imdb.com:
"Princeton grad student Richie (Timberlake), believing he's been swindled, travels to Costa Rica to confront online gambling tycoon Ivan Block (Affleck in his first-ever villain role). Richie is seduced by Block's promise of immense wealth, until he learns the disturbing truth about his benefactor. When the FBI tries to coerce Richie to help bring down Block, Richie faces his biggest gamble ever: attempting to outmaneuver the two forces closing in on him."
"We'll leave no stone unturned in making our case as to why we need a proper regulatory framework whether that be new research, targeting audiences, advertisements or other ways to engage poker players," Freeman said. "We're looking at every possible angle here to capitalize on Runner Runner."
Freeman was named President and chief executive officer of the AGA in June after spending seven years at the United States Travel Association where he served as executive vice president and chief operating officer. Freeman replaced Frank J. Fahrenkopf, who stepped down earlier this year after leading the AGA since it was founded more than 17 years ago. Despite stepping down, Fahrenkopf still serves as a consultant to the AGA.
Freeman, who graduated from the University of California, Berkeley, and currently resides in Arlington, Va. with his wife, Tita Thompson Freeman, and their two children, recently sent an email to the organization's board of directors explaining the opportunity to advocate for regulation due to the film's plot. Here is a copy of the email obtained by Nevada political reporter Jon Ralston:
AGA Board:

As you may be aware (and as referenced by Las Vegas political reporter Jon Ralston earlier today), Ben Affleck and Justin Timberlake are starring in a 20th Century Fox film about illegal Internet gaming scheduled to be released on October 4. This film provides our industry with an opportunity that the AGA will capitalize upon.

The plot of "Runner Runner" centers on illegal online poker and unscrupulous offshore operators, dramatically underscoring the risk American consumers face in a poorly-regulated market. The film underscores the AGA's message to lawmakers about the urgent need for online poker regulations in the United States.

The AGA will leverage the certain coverage this film will receive to raise awareness about the need for proper regulation of online gaming. Tactics may include releasing research on the amount of illegal Internet gaming currently estimated to be taking place in the United States, driving theater-goers to the AGA website to learn more about properly regulated gaming and "discussion screenings" for targeted audiences. We will provide more detail as the plan takes shape.

The AGA's activities will be strategic, nuanced and consistent with the position of our Board. As always, please feel free to share any thoughts you may have on our efforts.

Geoff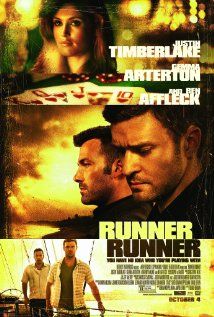 Even though Freeman hasn't seen the film he is confident that this is an opportunity the AGA can't afford to miss. "I'm excited to see it and work with other parties to get the message across as to why we need a strong legislative framework," Freeman explained.
*PokerNews will also be at the Runner Runner premiere, which you can read about by clicking here.
For the past three years, the AGA has called for a federal poker-only bill. That is still their position, but as states are moving forward at a faster pace, the AGA and the companies they represent have entertained all regulatory possibilities.
"I've been around here far too little to offer a really intelligent prediction at this point in time," Freeman admitted. "I think we're going to play this out, see how things work. I'm excited to see what will happen at the state level. I'm excited at the same time for [recent proposed federal legislation]. I think either way this thing comes to a head over the next several months and we're all working towards that."
Freeman's time as AGA President has been short, but he is taking a proactive stance in helping write the next chapter in online poker history. "The one thing your readers may be interested in is that if we, as an industry, don't seize on this and tell the story of what proper regulation looks like, we run the possibilities of gaming opponents saying that this is exactly why we don't need online gaming in this country," Freeman concluded. "It's all the more important that readers in our industry get the message across that what we see [in [I]Runner Runner[/I]] is not a reason to eliminate the activity, but a reason to properly regulate it."
For more information, visit runnerrunnermovie.com. You can also follow the film on Twitter and like their page on Facebook. You can also check out the film's trailer below:
*Lead photo courtesy of yogonet.com.
Get all the latest PokerNews updates on your social media outlets. Follow us on Twitter and find us on both Facebook and Google+!
Executive Editor US, PokerNews Podcast co-host & 2013 WSOP Bracelet Winner.