PokerNews Mid-States Poker Tour Announces "Keep It or Cash It"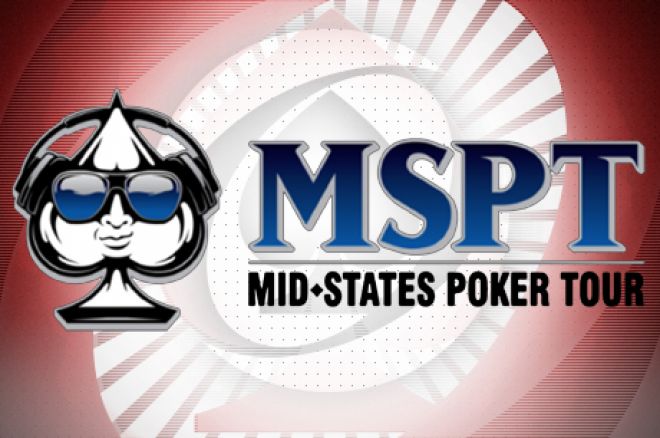 The PokerNews Mid-States Poker Tour is excited to announce a new tournament format: Keep It or Cash It (KICI). The new format will be implemented for the first time at Downstream Casino Resort in Quapaw, Okla., Aug. 30-Sept. 8, 2013. This format is not replacing the standard MSPT series, but rather an option for casinos looking for something out of the box.
The Main Event will have a guaranteed prize pool of $150,000, and the buy-in will be $460, broken down by $400+$50+$10, with unlimited re-entries through Level 8.
A Keep It or Cash It event consists of multiple starting days and offers players the choice to "keep it" or "cash it" if they make Day 2 multiple times. Each day is played down to 10% of the field, and everyone who survives Day 1 will be in the money.
The KICI decision happens at the end of the day when a player makes Day 2 after having already made Day 2 in an earlier starting flight. That player has the opportunity to surrender their current stack to get their $400 buy-in back plus $0.01 per chip in the stack they are surrendering, or they can combine their stacks to take more chips into Day 2.
The MSPT Main Event structure with 30-minute blind levels will be used for these starting flights. The end time of the earliest starting flight will be used for the start of Day 2, and levels on Day 2 will be 45 minutes long.
After a player has moved on to Day 2 once, each subsequent attempt to make Day 2 will trigger the KICI decision. The player must decide then and there, on a one-minute clock, whether they will "keep it" or "cash it." If they choose to cash in their chips, they will surrender their current stack and be paid out according to the payout structure for that tournament. If they choose to keep the stack, it will be added to their total for Day 2. A player will not have the option to surrender their first stack, so each player who survives a starting flight at least once will be playing on Day 2.
A prize pool guarantee will be attached to KICI events. This guarantee will include money paid out when players choose the option to cash in their chips. The total prize pool will include the "Cash It" buybacks, with 3% removed for dealers, and any monies removed for MSPT prize packages. The MSPT owns www.KeepItOrCashIt.com, and the site will be used to promote KICI events. The Keep It or Cash It name is copyright to the MSPT, and the concept is patent pending.
Other awards given will be as follows:
Overall chip leader to start Day 2 will receive a $5,000 prize
Players who reach Day 2 five times receive a $10,000 prize
Players who reach Day 2 six times receive a $20,000 prize
Players who reach Day 2 seven times receive a $50,000 prize
Players who reach Day 2 eight times receive a $100,000 prize
Please contact MSPT Founder and President Bryan Mileski at Bryan@MSPTPoker.com for information or to schedule an event at your venue.
For more information on the complete MSPT schedule, visit MSPTPoker.com.
Get all the latest PokerNews updates on your social media outlets. Follow us on Twitter and find us on both Facebook and Google+!