Sheldon Adelson's Survey Reveals "Universal Opposition" to Internet Poker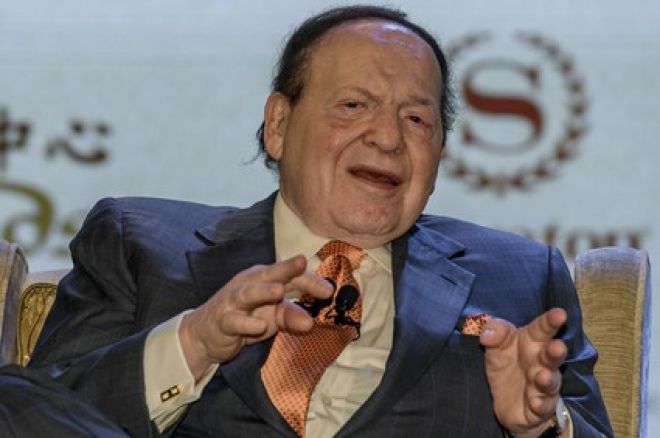 Online poker opponent and Sands CEO Sheldon Adelson recently commissioned The Tarrance Group, a Republican strategic research and polling firm, to survey voter attitudes toward Internet gambling. According to a Memorandum released on Oct. 9 by Tarrance's Dave Sackett, data from four states — California, Kentucky, Virginia, and Pennsylvania — "shows a universal opposition to any proposal that would legalize Internet gambling or internet poker."
"These key findings are based on telephone interviews with a total of N=2,216 'likely' registered voters throughout these four states," the Memorandum states. "Responses to this survey were gathered during the period between June-October, 2013. The margin of error associated with the sample for each of these studies is + 4.3% in 95 out of 100 cases."
Here are some of the more notable key findings:

Voters in these four states are largely "pro-gaming." Sixty percent (60%) of voters in these four states approve of their state allowing gaming as a way to generate revenue for the state, and only thirty-five percent (35%) are opposed.
A majority of voters in both California and Pennsylvania favor their state expanding gambling as a way to generate additional revenue for the state to help deal with budget issues.
The data from the surveys in Kentucky and Virginia found strong support for the current ban on internet gambling, with almost 60% indicating that they favor the current ban on internet gambling.
The study also stated that voters view internet gambling/poker very differently than they do traditional forms of gambling
Online vs. Traditional Gambling
| | PA | CA | KY | VA | Mean |
| --- | --- | --- | --- | --- | --- |
| No difference | 27% | 30% | 32% | 31% | 30% |
| Very different | 63% | 58% | 51% | 56% | 57% |
To read the Memorandum in its entirety, click here.
Adelson, who has faced repeated roadblocks in trying to establish EuroVegas in Spain, has called Internet poker fool's gold economically, a plague and cancer waiting to happen morally, and — in an insult to poker players everywhere — not even a game of skill. It is expected Adelson will use the data from the study in his fight against online poker and to possibly influence legislators.
*Photo courtesy of usnews.com.
Get all the latest PokerNews updates on your social media outlets. Follow us on Twitter and find us on both Facebook and Google+!