Op-Ed: Matt Savage Asks If It Is Time To Reconsider Reentry Events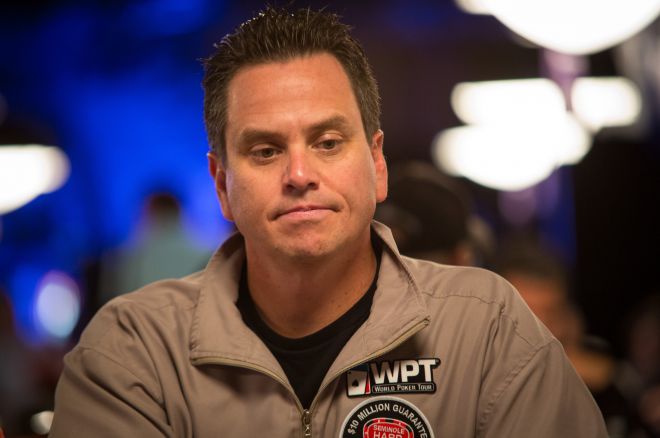 Is it time to reconsider reentry events?
I don't know why this feels like a Jerry Maguire mission statement as debating reentry events (a craze I feel we started at Commerce Casino in 2010) puts me in between management that "thinks" it has found reentry events are more profitable and players who "think" that reentry events are better for them. I have felt this way other times over my career in regards to "deepstack" tournaments and standardized rules, but I feel that making a statement I believe in is important for the health of the poker industry as a whole.
Back in 2010, I had the idea to make an event with a $1,000,000 guaranteed prize pool, but only a $335 buy-in with multiple heats, one per day. If you busted out, then you could reenter the following day with a fresh stack and another chance to advance to a day two and one step closer to a life-changing payday.
The idea was great and novel at the time, and 5,847 entries ended up playing for a $1,683,936 prize pool and a winner's share of $363,936. Many players may not know that tournaments for the most part were created as a loss leader to accomplish one goal, which was to bring in cash-game players to the venue. Now with higher rake, hotel rooms, restaurants and marketing value, tournaments have actually been able to break even or show a small profit, but the original goals are usually still the case.
There are many detractors with reentry events, in my opinion, and players and even casinos are acting very shortsighted about their advantages. Reentry events hurt other sources of not only casino income, but also other ways for poker players to make money.
Players that come to tournaments come there to play the events, but when they bust out there is or was generally a cash game, satellite, or side event to get into. Now with reentry, players spend their time and money on a second, third, or more subsequent entries. That means that players are either not available to play other events or have spent their money on multiple entries that could have gone elsewhere. Not only do players decimate their bankrolls on a single event, but it also means they may not be able to afford to come in the next day or even travel to the next event.
The wise "Godfather of Poker" Doyle Brunson said on Twitter that cash games have dried up due to tournaments. I actually think reentry tournaments being restricted or cut back will help the cash-game economy quite a bit. I also think flatter and more extended payouts will help, but that is another column for another day.
A statement told to me by a friend "Juking" Johnny Nakatani is "the clock on the wall will take care of them all" in regards to poker rooms perhaps being too greedy and spreading games with limits too high when you can have smaller games and keep players in action longer. I think the same rule may apply to reentry tournaments. I also think trying to save players from themselves is highly important to the poker economy.
Players have also been saying that reentries should not pay juice. While I somewhat agree, I think that the only real value of having reentry for a casino is for the additional rake or to ensure that a guarantee is met.
Many of the non-professional players I have spoken to also feel that a reentry tournament put them at a disadvantage versus the pros and deep pockets, and that it changes play early making it unfair for them to compete. The last thing I want is for new and casual players to feel intimidated.
As I write this article, I am sitting between Erik Seidel and Isaac Haxton on the way back from St. Kitts where the recent World Poker Tour Alpha8 event was held, an event I ran where with a $100,000 buy-in and reentry format. I really don't think this argument necessarily applies to super high roller events, as the bankroll dynamic of the players is so different.
It is a delicate balance and some of the backers have actually stop putting players into events that have reentry as it is too costly.
I understand many of the arguments for reentry, and I am not saying that all reentry tournaments should be canceled as they do have value for main events, huge guarantees, Matt Salsberg, and tournaments that players travel long distances to attend. I do think they must be cut back, though, well thought out, and not every day of a series.
It saddens me that an idea I had may actually hurt the industry, but I don't think it's too late and I hope some influential players and casino management actually agree with me and make positive changes for the future of our great game.
Please note that the thoughts and opinions expressed in this article reflect those of the author and not of PokerNews.
Get all the latest PokerNews updates on your social media outlets. Follow us on Twitter and find us on both Facebook and Google+!