Report: MMA Fighters Used as Poker Debt Collectors in NYC Gambling Ring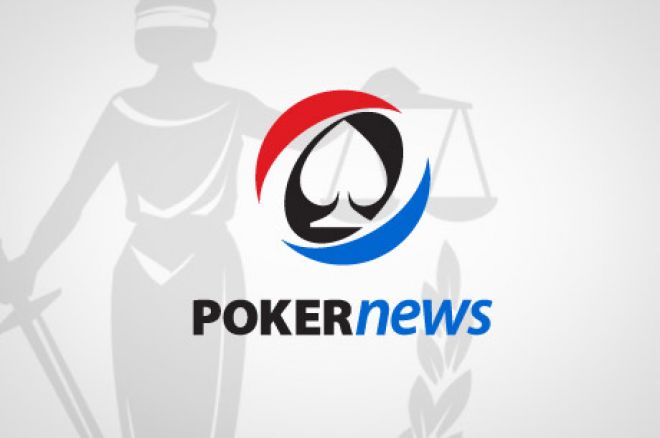 Two men who pleaded guilty for their involvement in a high-stakes gambling ring in New York City allegedly used mixed martial arts fighters to scare debtors, according to federal prosecutors.
The New York Daily News reports that Kirill Rapoport and Arthur Azen, two of the 34 people indicted on illegal gambling charges in April, hired MMA "thugs" on numerous occasions to help collect the debts of poker players. Rapoport pleaded guilty in August to running poker games in Manhattan, and Azen pleaded guilty last month to money laundering conspiracy and extortionate credit collection.
Rapoport was facing up to five years in prison for the charges, but a guilty plea will see him serve up to 12 months behind bars. His sentencing will take place on Thursday.
A pre-sentencing letter for Rapoport's hearing explained the role of MMA fighters in the collection process:
On Oct. 5, 2012, Federal Bureau of Investigation agents observed the defendant, Azen and two mixed martial arts fighters go to meet with a player in Azen's poker games, who based on earlier interceptions appeared to be delinquent in paying Azen's debts.
The letter also stated that the FBI was forced to intervene because of the concern that Azen would harm the poker player, who later confirmed to FBI agents that he owed at least $35,000 to Azen. The name of the poker player has not been released.
According to the federal indictment, Rapoport ran illegal high-stakes poker games in New York City from 2012 through 2013. The games attracted wealthy celebrities, athletes and Wall Street hot-shots, and the pots in the cash games reached tens of thousands of dollars.
However, prosecutors said in the pre-sentencing letter that Rapoport's job was to "make sure that bettors at Azen's illegal poker games and bettors of Azen's sports book paid their debts."
Rapoport's lawyer, Jay Schwitzman, claims that his client was targeted because of his Russian background. The $100 million gambling operation had strong ties to the Russian mob.
Twenty-four of the defendants in the case have pled guilty to charges. Last week, "Poker Princess" Molly Bloom pled guilty to charges of running illegal high-stakes poker games at the Plaza Hotel in New York. Several well-known poker players were also charged, including Justin "Boosted J" Smith, Abe Mosseri, Bill Edler, Vadim Trincher, Peter Feldman, and John Hanson.
Get all the latest PokerNews updates on your social media outlets. Follow us on Twitter and find us on both Facebook and Google+!