"Poker Princess" Molly Bloom Pleads Guilty to Running Illegal Poker Games in New York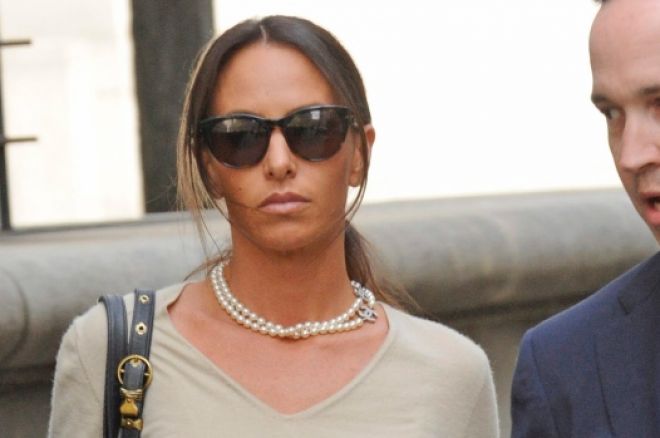 "Poker Princess" Molly Bloom pled guilty on Thursday to charges of running illegal high-stakes poker games for Hollywood stars and Wall Street millionaires at The Plaza Hotel in New York City.
Bloom was among the 34 people indicted on illegal gambling charges in April, when the FBI's Eurasian Organized Crime Squad executed federal search warrants in several major U.S. cities in connection with an illegal gambling ring tied to Russian organized crime. Several well-known poker players were charged, including Abe Mosseri, Bill Edler, Vadim Trincher, Peter Feldman, and John Hanson.
Twenty-four of the defendants have now pled guilty in the criminal case. Among the others who have signed plea agreements include poker pro [B]Justin Smith[/B], television producer Bryan Zuriff, and Manhattan art dealer Helly Nahmad.
Bloom, who is dubbed the "Poker Princess" for her reputation of setting up poker games for celebrities, told a judge in federal court on Thursday that she and others running poker games at The Plaza took a rake from each pot, which is illegal in New York State. According to the indictment, the pots in the cash games frequently reached tens of thousands of dollars or more.
Bloom was facing up to five years in prison, but under the plea deal she is set to serve probation or up to six months in prison. Her sentencing will take place on April 30, 2014.
Bloom also agreed to forfeit $125,000 as part of the agreement.
Bloom has long been associated with high-stakes celebrity poker games across the country. Last year, publishing company It Books announced that Bloom will be releasing a memoir that chronicles the illegal high-stakes Hollywood poker games that took place for seven years. The memoir will take readers through the illegal high-stakes games Bloom arranged in New York, Los Angeles, Miami and Las Vegas. Among the celebrities rumored to participate in the games include Ben Affleck, Leonardo DiCaprio, Tobey Maguire, Alex Rodriguez and Matt Damon.
Photo c/o ctvnews.ca.
Get all the latest PokerNews updates on your social media outlets. Follow us on Twitter and find us on both Facebook and Google+!