Chris Moorman Gives Opinion On Reentry Tournaments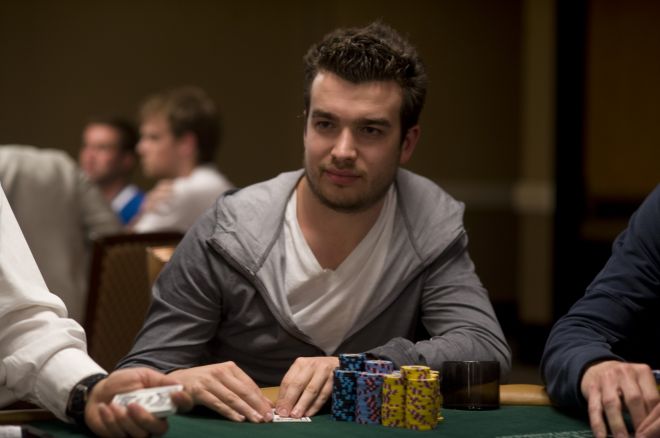 At the end of Nov., PokerNews released an op-ed piece from Matt Savage titled Op-Ed: Matt Savage Asks If It Is Time To Reconsider Reentry Events. The article generated a lot of buzz within the industry in large part because Savage was one of the originators of the reentry format for tournaments and was now asking if it's time to reconsider these events.
Many of the responses to the piece agreed with the points Savage made, as the community feels there are simply too many reentry events in poker nowadays. One of those responses came from top poker player Chris Moorman, who recently became the first poker player to eclipse $10 million in online tournament earnings.
Moorman took to his blog on Thursday to give his thoughts on reentry tournaments.
"In my opinion, they are in general bad for the game and are unsustainable long term," Moorman wrote. "I'd like to make it clear that I'm not talking about the huge $100Ks that have become the norm over the past five years, as I think that actually helps to provide some value in these tourneys (from the rich businessman who can readily afford to reload), but events such as the World Poker Tour, which I played in Montreal last week."
Moorman used the example of WPT Montreal to point out that oftentimes it's now hard to profit from a simple in-the-money finish in reentry events because the format isn't reflected in the payout scale correctly. Much of the time, those who have reentered a tournament will not break even or turn a small profit by just reaching the money, they have to ladder up a few payout spots in order to do so.
He then continued on to make points about the advantages the professional players have over recreational players in events that have a reentry format.
"The reentry format means pros can effectively gamble with their first couple of bullets in order to try and build a huge stack which they will be able to use to their advantage later in the tournament," Moorman explained. "It also takes out a lot of the 'pureness' of the game. For example, it would be silly to put Daniel Negreanu or Phil Ivey all in for their tournament life as a bluff on Day 1a when you know they can easily rebuy and the money means very little to them, whereas in a freezeout tournament it would be much more of a feasible option as you know they are unlikely to want to bust such a big event early."
While Moorman does make a few points along the same line of Savage as to why the poker industry needs to start reconsidering how often these events are run, he did add that there are some positives to hosting the events.
"Reentry tournaments are not all bad, though. Without them, the guaranteed prize pools would be nowhere near as large in these events, which in turn would mean that a lot fewer players would make the effort to travel which then decreases the field size and prize pool further," Moorman said, once again using WPT Montreal as an example.
"What I am proposing in these cases is perhaps increasing the buy-in amounts in certain events and making them freezeouts instead, which will make it more of a level playing field once again," suggested Moorman.
While arguments can be made for both sides of the debate, one cannot argue that reentry tournaments are taking place far more than ever in poker. The WPT, World Series of Poker Circuit, and Heartland Poker Tour are some of the larger poker tours regularly using reentry format on most of their events, while venues like the Seminole Hard Rock in Hollywood, FL, Commerce Casino in Commerce, CA, and Bellagio in Las Vegas, NV regularly use the format as well.
Do you have an opinion on reentry tournaments? Voice it in the comments section below.
Get all the latest PokerNews updates on your social media outlets. Follow us on Twitter and find us on both Facebook and Google+!