Rapoport Receives Six Months in Prison for Hiring MMA Fighters to Collect Poker Debts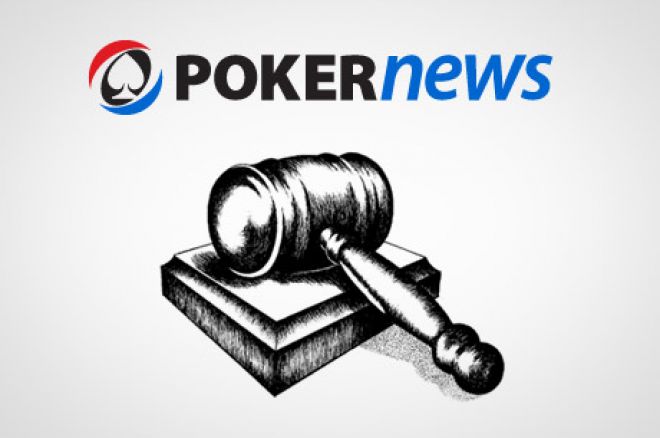 The man who used mixed martial arts fighters to collect poker debts in New York City was sentenced to six months in jail on Thursday.
Kirill Rapoport, 41, was one of the 34 people indicted on illegal gambling charges in April. Rapoport pleaded guilty in August to running poker games in Manhattan and faced up to 12 months behind bars as part of his plea.
Rapoport asked for no jail time during the August hearing, calling himself a small cog in the $100 million gambling operation that had ties to the Russian Mob. However, in a pre-sentence letter released this week, federal prosecutors said that FBI agents witnessed Rapoport, associate Arthur Azen, and two mixed martial arts fighters meet up with a poker player to collect up to $40,000 in debts. The MMA fighters were used as a scare tactic, according to prosecutors.
The letter claimed that Rapoport's job was to "make sure that bettors at Azen's illegal poker games and bettors of Azen's sports book paid their debts."
During Rapoport's sentencing hearing on Thursday, Rapoport's attorney, Jay Schwitzman, claimed that his client was not armed during the visit with the debtor. But Federal Judge Jesse Furman replied that the MMA "goons" were intended to serve as weapons.
"There is no question in my mind that the reason to have two mixed martial arts fighters with you is to send an unmistakable message," Furman said, according to the New York Daily News.
Rapoport was very apologetic in court before his sentencing hearing. "I'm very sorry from my heart," he said. "I'm just sorry for everybody and my family."
Also sentenced on Thursday was William Barbalat, another defendant in the case. Like Rapoport, Barbalat pleaded guilty in August to aiding in unlawful activity and conducting an illegal gambling business. However, Barbalat avoided jail time and received two years of probation and 200 hours of community service.
According to prosecutors, Barbalat ran a poker game in Manhattan that attracted many pro athletes, Hollywood stars and Wall Street millionaires. Barbalat took a rake from each pot in the games, which is illegal in New York State.
"We are pleased at today's outcome and that the judge was able to see our client for who he really is," said Barbalat's lawyer, Silvia Serpe.
Get all the latest PokerNews updates on your social media outlets. Follow us on Twitter and find us on both Facebook and Google+!