André "acoimbra" Coimbra Fails His $100,000 Challenge, Donates Profits to Charity
Johan Le Mestre

Giovanni Angioni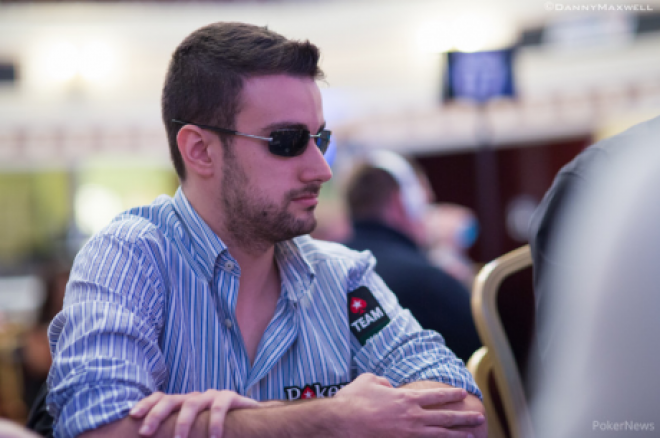 Last January, PokerStars Team Online member André "acoimbra" Coimbra conceived an ambitious challenge of turning a $100 bankroll into $100,000 solely by playing PokerStars tournaments.
Twelve months later, when the final numbers were tallied, the Portuguese player admitted that he did not reach his 6-figure goal.
In a video published on his personal blog on Jan. 18, the former Magic: The Gathering champion spoke to his fans about how his year went and how his challenge ended on a$69,200.55 bankroll.
Although the goal was not reached, numbers show that Coimbra still has reasons to be proud. He recorded several big wins during 2013, including a victory in a $1.10 rebuy event worth $13,927 against a field of 15,606 players.
The first Portuguese player ever to achieve the Supernova Elite status on PokerStars, 'acoimbra' managed also collect $13,049 for a sixth-place finish in a $109 tournament, and $23,608 after finishing second in a World Championship Of Online Poker (WCOOP).
Talking about the reasons that prevented him from achieving his goal, Coimbra mentioned he should have probably tried to play a higher volume of hands. He explained that the frequent video updates he published on his blog often kept him busy off the tables.
When announcing the results of his yearlong challenge, Coimbra revealed his intention of devolving all his profits to the Associação Portuguesa de Pais e Amigos do cidadão Deficiente Mental, an association working in support of people affected by intellectual disability and their families.
'acoimbra' new challenges for 2014
Besides talking about his past challenge, Coimbra's latest video blog also included some new goals for 2014:
Producing more free poker strategy videos
Publishing a new blog post every week
Getting the Supernova Elite status for the 5th time
Reaching 5 million VPP points on PokerStars (right now he is at 4,759,742)
Running a marathon
For more information about Coimbra's 2013 $100,000 challenge and his new 2014 goals, watch his latest video:
For news, updates, and more follow PokerNews on Twitter and Facebook.