PokerNews Exclusive: Chris Moorman to Release Poker Strategy Book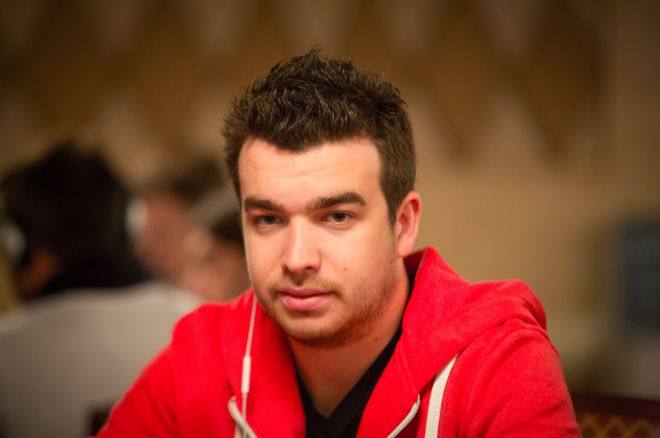 Chris "Moorman1" Moorman is one of poker's biggest superstars. He has more than $10 million in online tournament cashes — more than any other player — and an additional $2.9 million in live cashes. Now, Moorman is sharing the recipe for his success in a new book by D&B Poker tentatively titled Moorman's Book of Poker.
The book, which is slated for publication in Nov. 2014 in the United States and in Europe a month later, will take a unique approach as Moorman will analyze over 100 tournament hand histories played by his co-author, Byron Jacobs. According to the book's back cover copy: "The adoption of a coaching format in these pages allows Chris to explain in clear detail exactly what is needed to advance to the next level of expertise."
The poker world is full of strategy books, but D&B Poker has established themselves as an authority, especially with the tremendous success of Jonathan Little's Secrets of Tournament Poker series.
"Any publisher would be delighted to publish a book by Chris Moorman. He is such an incredibly successful player online and live, and his results speak for themselves," D&B publisher Dan Addelman told PokerNews. "To be able to pass on some of the knowledge he's accumulated over the years will undoubtedly make the book a bestseller. When I approached Chris' agent about the idea of him writing a book for D&B, I was naturally hopeful he'd agree. You never know for sure of course, but if you don't ask... Fortunately for D&B, he agreed!"
PokerNews also had the chance to speak with Moorman on his book project:
PokerNews: What inspired you to write a poker book? How did the idea first come about?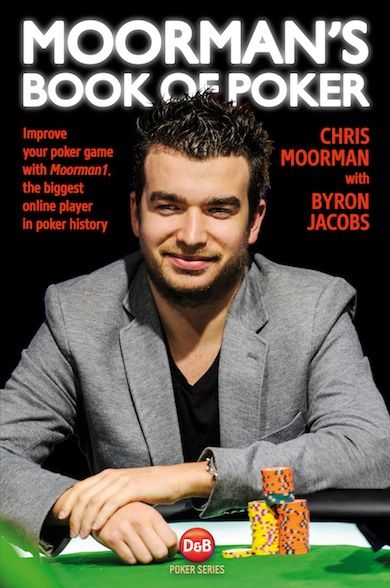 Moorman: I was approached by D&B Publishing about doing a book with them. I wasn't sure at first about it, but after reading some of their other books they had published and talking more with them about concepts, I grew very excited about the opportunity to do my first poker book. Really this is the first time ever I have done any sort of coaching, per say. I've never done a training video before, or any private coaching. I recently have had a lot of people writing me and asking to do all of the above, and this just felt like the perfect opportunity.
You'll be co-authoring this book with Byron Jacobs. What's it like working with him?
We haven't started writing yet. Actually we will get started this week, and I am excited to start working on hands with him.
Is this book geared for live players, online grinders, or both? Who is the audience?
This book is for anyone that wants to take their game to the next level. I've been working so hard on my game for the last 7-8 years and am ready to share what I have learned with other hard-working grinders that just need a little help to keep moving forward.
In the book, you analyze over 100 tournament hand histories from Jacobs. Why did you choose to approach the book in this manner?
I thought it would be interesting to look at hands and let people see it from two different perspectives. Also, I recently did a promo through my website where I picked a bunch of players' hands to analyze and really enjoyed it. It had a great response. There is no other book like this out there, and it just seemed like a perfect fit for me.
When and where will you work on this book?
I am currently in Vancouver playing online and then from here will be in California for a couple tournaments, LAPC and Bay 101. After that I am going to start working full time on the book and hope to have it finished up before the World Series of Poker starts. I'll probably write most of it in Los Angles since I can't play online there and this is a good project to keep me busy when I'm not grinding.
It seems like there are a lot of title possibilities involving "book" and "Moorman." Why did you settle on Moorman's Book of Poker?
I just liked the sound of that title. I worked with my publishers and manager on all of the concepts and we have collectively come up with what we feel is the best material possible, though the title may change.
You're the most successful online tournament player of all time. Do you think that will be a strong selling point for the book?
I'd hope so! I'd like to think my results over the years speak for themselves. I'm the kind of person who when they put their name down to do something will pour their heart and soul into it. When I first started playing poker, Dan Harrington was my hero because of the Harrington On Hold'em series, which he wrote that inspired me to improve as a player. My aim is to do a similar thing with my book.
The book will be released by D&B Poker. Why do you feel this will be a good outlet for your first book?
They did a great job with Jonathan Little's books, and like I said, I had read their other publications and was a fan of their work.
Do you have any aspirations to write other poker books? Perhaps a biography?
I'm excited to do my first book and I am open to working on more in the future.
What's next for you as far as poker is concerned? Where will we see you next?
I will be playing LAPC the first week of March, and then I'm a Shooting Star at Bay 101 the following week. After that, I will be in Los Angeles writing for a bit, probably spending a couple weekends in Vancouver to play online as well.
PokerNews will be sure to bring you a review of Moorman's book when it's released later this year.
Get all the latest PokerNews updates on your social media outlets. Follow us on Twitter and find us on both Facebook and Google+!