New Jersey Misses Out on Internet Gambling Partner; Senator Lesniak Disappointed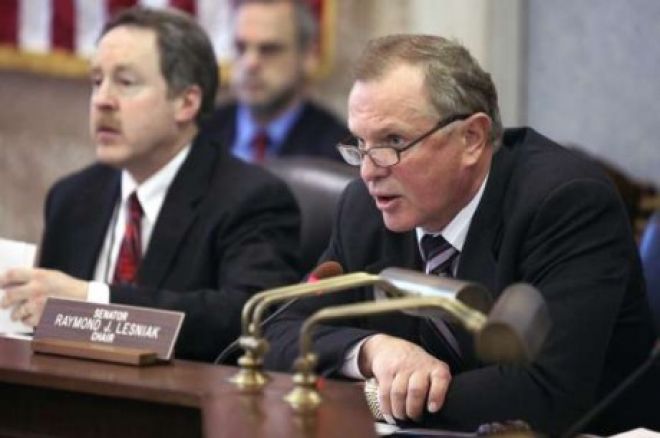 Ever since he first introduced legislation to license and regulate Internet gambling in New Jersey in 2010, New Jersey State Sen. Ray Lesniak has prophesied of the Garden State being at the center of the emerging industry in the United States — the Silicon Valley of online wagering. That explains his frustration Tuesday when he heard that Delaware and Nevada had taken the first step to create an interstate online poker network, announcing an agreement to combine poker player pools.
Delaware and New Jersey seem to make the more natural partners. They are neighbors, and they both offer full casino gambling while Nevada is limited to poker.
"Obviously, it's disappointing," Lesniak told PokerNews in a phone conversation Tuesday. "I'm not sure why we didn't win that battle. I don't even know if we were in it. I'm going to have to look into this and see quite frankly what went wrong."
The landmark deal between Nevada and Delaware was worked out between their respective governors, Brian Sandoval and Jack Markell. On the very day New Jersey Gov. Chris Christie approved online gambling in the state, Lesniak urged the governor to begin courting other states to partner with New Jersey.
"Gov. Christie decides everything," Lesniak said. "Maybe he was distracted. Our governor being distracted with scandal problems can hurt us, and possibly that's what happened in this case."
Since the beginning of the year, Christie has been dealing with allegations that a week-long traffic jam clogging the streets of Fort Lee, New Jersey, in September created by two closed access lanes to the George Washington Bridge was caused intentionally by his senior staff as retribution for Fort Lee's mayor endorsing Christie's opponent in the 2013 election.
Sandoval indicated there have been discussions with New Jersey about entering the Multi-State Internet Gaming Agreement, but Lesniak believes New Jersey wants to have its own network competing with Nevada. Las Vegas and Atlantic City have long been cross-country rivals as casino destinations. Las Vegas dominates that brick-and-mortar battle, and now the Silver State has attracted an online partner from the East Coast.
"I think we want to be separate from Nevada because we have more to offer with full casino gambling, which brings in additional revenue," Lesniak said. "We'll have to pick up the ball and hook up with other states."
New Jersey can afford to take a wait-and-see approach, as it has the population to support online poker and has had a successful three-month launch. Nevada and particularly Delaware have been floundering with miniscule player pools, so partnership is more urgent. Even combined, they don't have half the population of New Jersey.
However, there are no other states which have legalized Internet poker and none expected to do so in 2014, which leaves plenty of time for New Jersey to come around on the only interstate opportunity available. If all three states with online poker are sharing player pools, that goes a long way to establishing the Multi-State Internet Gaming Association as an expected destination for states that legalize the game in the future.
Lead photo courtesy of media.northjersey.com.
Get all the latest PokerNews updates on your social media outlets. Follow us on Twitter and find us on both Facebook and Google+!