U.S. Supreme Court to Review Legality of Poker Home Games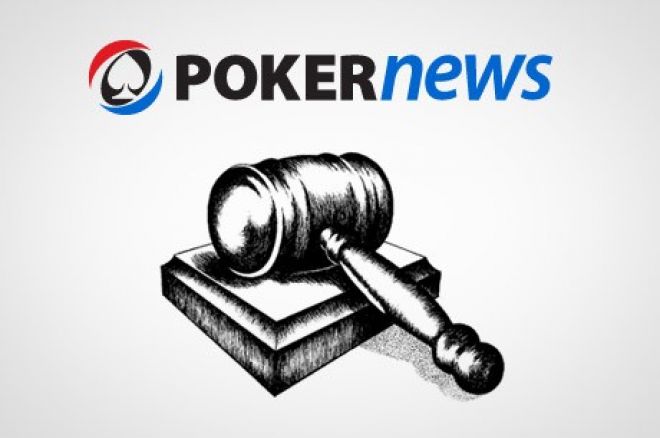 A petition regarding the legality of hosting poker games will be reviewed by the U.S. Supreme Court on Friday, with an announcement on if it will take the case coming Monday. It has a chance to be the first poker-based case heard by the Supreme Court.
At issue is whether the Internet Gambling Business Act (IGBA) — the main statute used in the Black Friday indictments — applies to poker. Lawrence DiCristina, a small business owner who was tried in federal court for hosting a regular poker game (for which he took 5% rake) out of the warehouse for his bicycle shop in Staten Island, N.Y., says it does not.
The DiCristina case already has gone through the ups and downs of a roller coaster. He was arrested in 2011 and convicted in July 2012 in the U.S. District Court for the Eastern District of New York when the judge instructed the jury to consider poker illegal under IGBA. The same judge, Jack Weinstein, overturned the conviction a month later, agreeing with a post-trial motion that poker is a game of skill and not illegal under IGBA.
It was an historic ruling from a very senior judge (Weinstein is 92, appointed by President Lyndon B. Johnson in 1967) to have a federal decision separating poker from other forms of gambling due to its skill component.
However, in August of 2013, the U.S. Second Circuit Court of Appeals in New York reinstated the conviction, indicating that it didn't matter if poker was included in the definition of gambling under IGBA or if it was a game of skill, that IGBA could be triggered by a game being considered illegal gambling by state law.
The basis of the petition is that the appellate court erred in saying that IGBA is entirely focused on state law, and that the including-but-not-limited-to clause in IGBA restricts the term to being defined as things of the same general kind as those listed. IGBA was intended to fight organized crime, something that has never been much of a concern with poker due to its peer-to-peer dynamics. The skill aspect separates poker from the games mentioned, such as sports betting, slot machines and roulette.
SCOTUSblog has links to the petition, all amicus briefs of support and the brief of opposition filed by the U.S. district attorney. Less than 10% of cases get accepted by the Supreme Court, and some years it's as low as 2%.
"Any appeal to the Supreme Court is a huge long shot," said Patrick Fleming, director of litigation support for Poker Players Alliance, which submitted one of the amicus briefs. "As much as poker is important to you and me, it can't be put up there with issues of supreme national importance where you think the Supreme Court is definitely going to take the case up. But I'm not completely pessimistic, as it is an interesting issue and somewhat novel, and sometimes that helps in petitioning the Supreme Court."
For the case to be heard, it will need approval from at least four of the nine justices. At least one, Sonia Sotomayor, has publicly spoken of her love for poker and how she has hosted a regular home game. If the petition is declined but there were justices who wanted to take it, the outvoted justice(s) often write short opinions on why they thought the Supreme Court should have taken the case.
Being heard by the Supreme Court could have widespread benefits for poker, starting with putting the game under a spotlight for national discussion.
"The potential significance is very clear, especially as we keep moving forward trying to expand online poker in the U.S.," Fleming said. "If he wins, for small-time neighborhood operations such as DiCristina's, they no longer would have to fear for federal prosecution. In the online world, it would prevent further prosecutions based on IGBA, and there are still a few Black Friday indictments that haven't settled and could be impacted. It also removes a possible impediment for expanding online poker through interstate compacts."
Get all the latest PokerNews updates on your social media outlets. Follow us on Twitter and find us both Facebook and Google+!