2010 World Series of Poker November Niner Filippo Candio to Quit Poker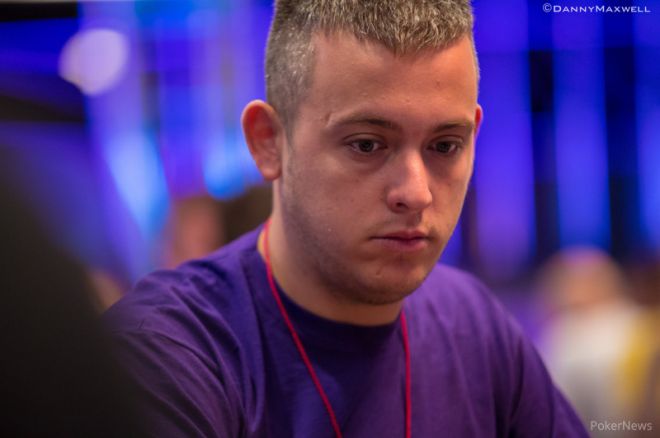 Infuriated after Italy's private television network Canale5 aired a report claiming he would be facing charges for tax evasion, 2010 World Series of Poker November Niner Filippo Candio announced his decision to step away from poker.
"I have been thinking about taking a break from poker for a while," Candio wrote on his Facebook profile. "I thought my performance was going to bring me some glory and serenity, but today I still read on various blogs and websites that this would not be the first time I commit tax offenses. Next People's Poker Tour's event at the end of March, which is going to be right after my 30th birthday, is probably the last tournament I will ever play. Thank you, and goodbye."
As the first and only Italian player to ever make it to the WSOP Main Event final table in 2010, Candio pointed his finger against the accusation of hiding his winnings from Italy's tax board. "I am not being investigated as I am not part of the so called 'Stealth Operation'," Candio commented, referring to an investigation Italy's fiscal police launched over a year ago.
"The story is simple. A local newspaper from Sardinia republished a two-year old news [report] as if it all just happened," he explained, referring to a story published by Sardinia's leading daily L'Unione Sarda on March 7, 2014.
"The tax board is carrying some checks on my situation, which is quite normal for a poker player. From my side, I am also trying to help them as much as I can to make my situation crystal clear. I am just tired of all these lies."
A source close to Candio explained to PokerNews that Italy's 2010 November Niner had been considering leaving poker for months now, as Candio is hoping to get into a brand new adventure launching a startup incubator project in Cagliari, Italy.
A son of Italy's upper class with a past spent on ancient Greek and Latin studies before heading to the poker tables, Candio became a well known name in the poker community for his beautiful run in the 2010 World Series of Poker Main Event.
The Italian had been on the "run of his life" after cracking aces twice in huge pots against Jordan Cristos and Joseph Cheong on Day 3 and Day 8, respectively. More than for his performance at the table, Jason Mercier named the hand against Cheong "the weirdest day of poker in my life," as Candio got himself a name for his unusual and loud celebrations.
Check the videos below to discover the most memorable moments of Candio's run at 2010 WSOP main event.
After closing the 2010 WSOP Main Event with a fourth-place finish worth $3,092,545, Candio has yet to score any other truly big results around the tournament circuit.
For news, updates, and more follow PokerNews on Twitter and Facebook.