Tribal Leaders Confident in iGaming Prospects for Indian Country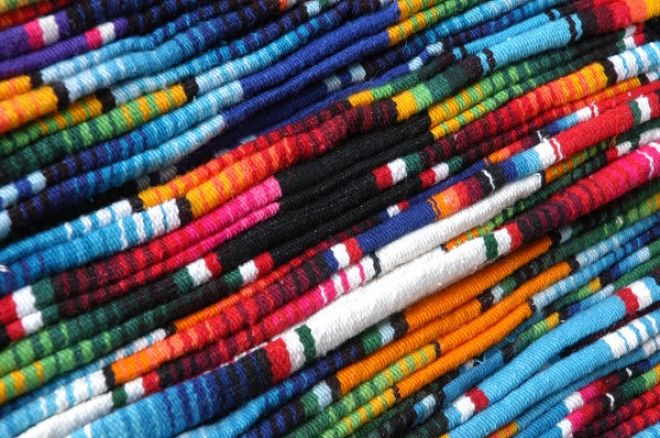 As online poker conversations continue to expand, Indian tribes are being thrust into the forefront, especially in California where legislators have introduced two bills. That state is home to dozens of federally recognized tribes, almost all of which want a piece of the iGaming pie.
"At the heart of the Internet gaming debate, tribes are simply asking to be able to compete on an equal footing," said Ernie Stevens Jr., chairman of the National Indian Gaming Association (NIGA) in the latest issue of Casino Enterprise Magazine. "To protect tribal sovereignty and ensure equal access to the market, any Internet gaming legislation should be subjected to the full legislative process, including hearings and markups in both the Senate and the House of Representatives. Conversely, if jurisdictions are going to ban Internet gaming, we must look at the impacts on tribal gaming operations in those areas as well."
Stevens, who is a member of the Oneida Tribe of Indians of Wisconsin, a state making some iGaming progress of its own, then laid out iGaming principles advocated by NIGA, which represents 184 member tribes: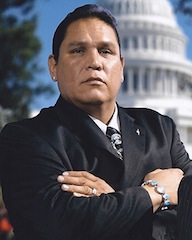 1) Indian tribes are sovereign governments with a right to operate, regulate, tax and license Internet gaming, and those rights must not be subordinated to any non-federal authority;
2) Internet gaming authorized by Indian tribes must be available to customers in any locale where Internet gaming is not criminally prohibited;
3) Consistent with long-held federal law and policy, tribal revenues must not be subject to tax;
4) Existing tribal government rights under tribal-state compacts and IGRA must be respected;
5) The legislation must not open the Indian Gaming Regulatory Act for amendments;
6) Federal legalization of Internet gaming must provide positive economic benefits for Indian country; and
7) Indian tribes possess the inherent right to opt in to a federal regulatory scheme to ensure broad-based access to markets.
"The debate over Internet gaming will continue through the 133th Congress, and the NIGA will remain vigilant on the issue to ensure that Indian country has a voice in the discussion," Stevens said. "When Indian country stands united, our voice cannot be ignored."
To read Stevens' piece, Indian Country Stays United Behind Internet Gaming Principles, in full, please click here.
Likewise, Valerie Red-Horse, President/Owner of Red-Horse Financial Group Inc. which advises tribal governments, penned her own piece for Casino Enterprise Magazine in which she focuses largely on the iGaming North America (IGNA) conference to be held at Planet Hollywood in Las Vegas on March 19.
"Of particular interest to tribal operators, IGNA will host a tribal panel of entities that have actually launched some form of online gaming," said Red-Horse. "Prior to this event, most tribal iGaming panels have been focused on projections and hypotheticals, asking the question 'what if?' This will certainly be an interesting change to hear from experienced operators."
Sue Schneider, founder of eGaming Brokerage and an IGNA organizer, added: "The tribes undoubtedly have some unique challenges when it comes to the legalities of iGaming, but hopefully those will be sorted out in the near future. In the meantime, it's good to see that there are five or six projects that are actually moving forward toward implementation. They're all different models in terms of legal structures, target markets and products offered. This will be the first time that they've all been assembled in one session so it should make for some interesting contrasts."
To read Red-Horse's piece in full, visit Casino Enterprise Magazine.
*Lead photo courtesy of www.sxc.hu.
Get all the latest PokerNews updates on your social media outlets. Follow us on Twitter and find us on both Facebook and Google+!