BlogNews Weekly - Do You Avoid Distractions at the Poker Table?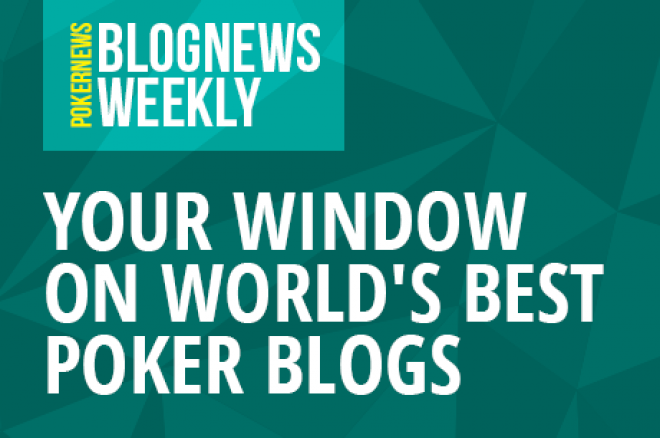 Each week, PokerNews brings you insight into the happenings at some of the major poker sites. Featuring the most popular blog posts, the BlogNews Weekly is your one-stop shop for all your poker site blog highlights.
In our first weekly BlogNews report, we are reporting highlights on the PokerStars, Full Tilt Poker, and 888poker blogs from last week.
Should you avoid distractions while playing online poker?
Whether you are a casual player or a serious pro, we all have fallen into the trap of getting distracted while playing. Watching TV, talking to friends on Skype, or listening to music or podcasts, all take away from your focus at the tables.
PokerStars Team Online members George Lind and Grzegorz "DaWarsaw" Mikielewicz each explain in a two-part PokerStars blog about how they handle diversions.
Lind discusses in part one of the blog that he feels distractions aren't that bad since he sees the same situations each day and doesn't take away focus. He feels being able to watch a movie, surf the internet, or even reading a book doesn't take away his focus from the table, especially during times where he is not mass multi-tabling.
Lind admits this could at times cost him money, but he wants to have fun while playing to stay motivated. He also feels this is one of bigger benefits of being a poker professional.
You can read more of Lind's thoughts on diversions here.
Mikielewicz shares similar sentiments as Lind, however he believes that whether or not players should focus 100% on the tables is player dependent. For example, if you are first starting out and having seen hundreds of thousands of hands, he recommends not to add to your learning curve by having any potential diversions.
Yet, he feels a seasoned pro should be able to have something going on in the background while playing without having an adverse effect on results.
Head to the PokerStars blog to read Mikielewicz's thoughts on diversions.
Download PokerStars through PokerNews.
Trueteller wins $700,000 on Full Tilt Poker
There is no better place than Full Tilt Poker if you love watching nose-bleed cash game action as hundreds of thousands of dollars can be exchanged just on a single hand.
Full Tilt Poker reported on its blog that high-stakes player "Trueteller" had a phenomenal day, winning almost $700,000! Just about all of Trueteller's profits were earned in heads-up $2k/$4k 2-7 triple draw action against "samrostan.". In three sessions, Trueteller finished ahead $378k, $223k, and $124k, respectively. This is not to say his day was perfect as he gave back $50k some of his profits to "samrostan" during heads-up $500/$1000 capped Pot Limit Omaha.
Check out the Full Tilt Poker blog to read about this high stakes action in more detail.
Download Full Tilt Poker through PokerNews.
Post your own blog at 888poker
If you are like me, you are an avid blog reader - mostly reading about what professional poker players are up to or about poker promotions. However, some of my favorite blogs come from recreational players showing their excitement about the game they love.
In this sense, 888poker's blog is a very unique one, as it allows their forum members to post their own blogs to share their thoughts and insights with fellow poker players. 888poker blogger Jack posted here about how he won a spot into the 2014 Irish Open on another site for only €20. His blog is flowing with excitement about winning into the €2,250 Main Event for just a fraction of the cost when evening factoring in he had to pay for his own flights and hotel.
Another poster, Jack, was documenting his seven-year poker hobby and the new direction he is taking. You can read more about Jack's thoughts on the 888poker blog.
So go ahead and post your own poker thoughts. You don't have to be a professional to get some attention on 888poker's blog, and who knows, next week's report may discuss your thoughts!
Download 888poker through PokerNews.
Photo courtesy of PokerStars Blog
Get all the latest PokerNews updates on your social media outlets. Follow us on Twitter and like us on Facebook now!