BlogNews Weekly: From Mexico to Brazil with Christian de León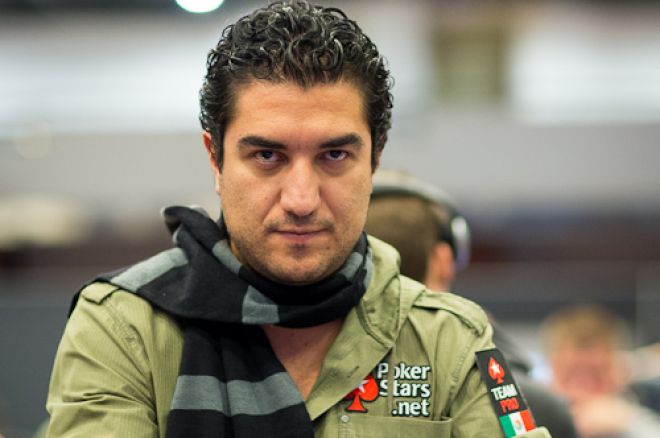 Each week, PokerNews brings you insight into the happenings at some of the major poker sites. Featuring the most popular blog posts, the BlogNews Weekly is your one-stop shop for all your poker blog highlights.
In this week's BlogNews report, we bring you the highlights from the PokerStars, Full Tilt Poker, and 888poker blogs from last week.
From Mexico to Brazil
Mexican Team PokerStars Pro Christian de León is never too busy to share his thoughts with his fans. His blogs come from his heart and always flow with a positive vision.
De León just wrote a blog at PokerStars titled "From Mexico Master to Brazil World Cup," where he describes some of his recent moments in Mexico and his planning to attend something we all should be jealous about, the 2014 World Cup in Brazil.
De León describes how fellow Mexican poker player JC Alvarado goes on to win a local knockout tournament sponsored by -KO- watches. To make Alvarado's win more impressive, he was down to five big blinds very early in the tournament. Despite there being no reentries, Alvarado came back to win this tournament, the top prize, and a new watch.
Later in the blog, de León describes how online poker is booming in Mexico and even speculates a bit about PokerNews:
Meanwhile, I think PokerNews is relaunching a site in Mexico, and Codigo Poker, which is the biggest poker site in Latin America, have become big in Mexico now as well.
The blog talks a bit more about Mexico before getting into de León's plans next month of attending as much of the World Cup as possible in Brazil.
Head to the PokerStars blog to find out more about the adventures of Christian de León.
Download PokerStars through PokerNews.
Malta's "svwerder3" wins the miniFTOPS Main Event
Full Tilt Poker's miniFTOPS XXV came to an end this past weekend. Malta's "svwerder3" outlasted 8,053 entrants to win the $600,000 guaranteed Main Event for $89,000 and the coveted silver jersey. This also marked the 25th installment of this series.
The action was fast and furious until heads-up play when "svwerder3" and second-place finisher "Rocky2810" split the remaining prize pool and just left the jersey to compete for. Even though "Rocky2810" couldn't pull out the win, he went home happy, adding $73,000 to his bankroll.
Check out the Full Tilt Poker blog to read more about how the miniFTOPS Main Event went down.
Download Full Tilt Poker through PokerNews.
Greetings from Sofia and Xuan
888Poker has a unique blog structure where you don't have to be one of the most famous poker players in the world to get your name in print. If you have something you would like to share with the world, we recommend blogging about it there, and who knows, you might appear in the next BlogNews Weekly here at PokerNews.
The last couple of week's we discussed the exploits of amateur poker player "P18ULL" (known as Paul to his friends) and his unique views on live poker. While we do love reading about blogs from the everyday man, this week's blog highlight focuses on the two newest 888poker Team Ambassadors, Sofia Lövgren and Xuan Liu.
The blog has two quick videos showing you the great smiles and attitudes of both female poker pros. Although blogs are usually about reading, this blog is purely designed to make you smile. Maybe as they say, they will "see you on the tables" at 888poker.
If you want a quick smile out of your day, head to the 888poker blog.
Download 888poker through PokerNews.
Get all the latest PokerNews updates on your social media outlets. Follow us on Twitter and like us on Facebook now!