Former World Poker Tour Champ Sentenced to Prison for Operating Illegal Gambling Ring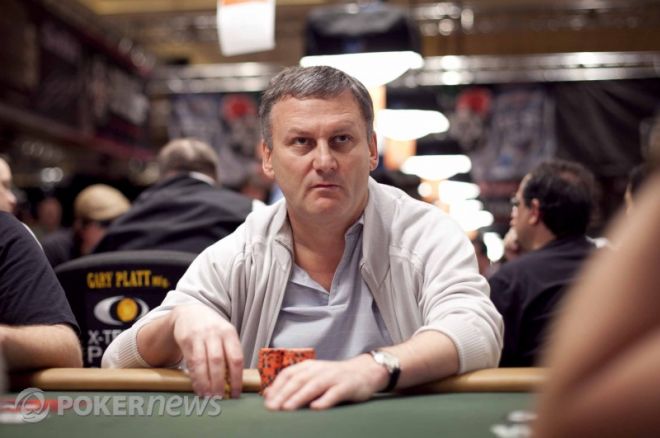 Vadim Trincher, winner of the 2009 World Poker Tour Foxwoods Poker Classic ($731,079), was sentenced to five years in prison on Tuesday for his involvement in an illegal New York City gambling ring that catered to many pro athletes, Hollywood stars and Wall Street millionaires.
Trincher was among the 34 people indicted on illegal gambling charges last April, when the FBI's Eurasian Organized Crime Squad executed federal search warrants in several major U.S. cities in connection with an illegal gambling ring tied to Russian organized crime.
Trincher was originally charged with illegal gambling, racketeering, extortion and money laundering, but last November he pleaded guilty to a single count of racketeering conspiracy. Anatoly Golubchik, another defendant in the case, was also handed a five-year prison sentence by U.S. District Judge Jesse Furman on Tuesday. Both men were also each ordered to forfeit more than $20 million in cash, investments, and real property.
"The sentences meted out to Anatoly Golubchik and Vadim Trincher are just and appropriate penalties for the roles the defendants played in this far-reaching, Russian-American organized crime ring," said Manhattan U.S. Attorney Preet Bharara. "I'd like to thank the Federal Bureau of Investigation, the New York City Police Department, and the Internal Revenue Service for their tireless efforts in working to ensure that the members of this underground enterprise were held to account for their crimes."
The $100 million gambling operation was mostly tied to wealthy bettors in Russia, but a high-stakes poker game also attracted high-profile celebrities such as Ben Affleck, Leonardo DiCaprio, Tobey Maguire, Alex Rodriguez and Matt Damon.
Trincher himself has more than $1.2 million in live career tournament earnings but hasn't been a fixture on the tournament circuit since 2010. Trincher's son, Illya, also has close ties to the poker world and appeared on Season 3 of High Stakes Poker. Illya and Trincher's other son, Eugene, were also named in the indictment and reached plea deals last November.
One day after the sentencing of Trincher and Golubchik, Helly Nahmad, whose family owns one of the richest and most powerful art-dealing empires in the world, was sentenced to a year and a day in prison for his involvement in the case.
Nahmad entered into a plea agreement last November, admitting that he organized an illegal sports gambling business and was the primary source of its financing. The FBI found that Nahmad made two separate wire transfers — totaling $1.35 million — from his father's bank account in Switzerland to a bank account in the U.S. to help finance the gambling regime.
According to the Associated Press, Judge Furman rejected Nahmad's proposal to donate $100,000 per year into a program that would teach art appreciation to underprivileged children. Instead, he has been ordered to surrender to prison by June 16, along with a $30,000 fine, 300 hours of community service and three years of supervised release.
"There is only one way for Mr. Nahmad to understand his actions have consequences … and that is to send him to prison," Furman said in federal court on Wednesday.
So far 28 of the 34 defendants have pled guilty in this case including well-known poker players Justin Smith, Abe Mosseri, Bill Edler, Peter Feldman, and John Hanson. Smith pled guilty to gambling charges, Edler and Feldman entered into deferred prosecution agreements, and Hanson and Mosseri pled guilty to making a fraudulent tax statement, to failing to file a tax return, and causing a financial institution to participate in a lottery related matter.
We'll have much more on this story as it develops. Get all the latest PokerNews updates on your social media outlets. Follow us on Twitter and find us on both Facebook and Google+!