Former Portugal Poker Prodigy José "Girah" Macedo Launches Cleaning Service in U.K.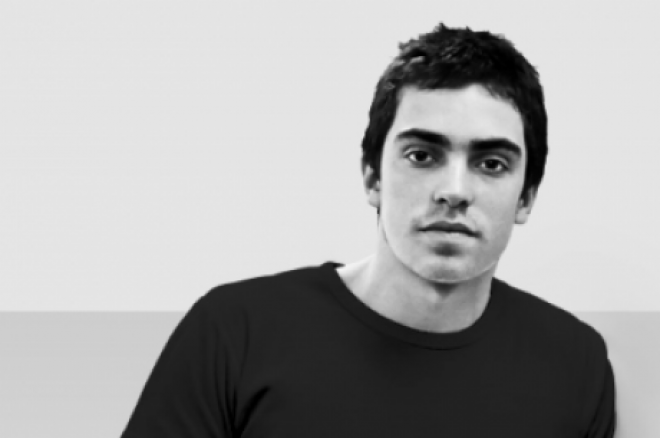 Former Portuguese poker prodigy José "Girah" Macedo is back after some years out of media sight with a new and successful business adventure he started at the University of Lancaster, United Kingdom.
Equally known in the poker world for his skills and the cheating scandal that cost him a sponsorship and the trust of the community, Portugal's former online poker wunderkind seems to have found a way to get back on track with the launch of a popular cleaning service for university students.
According to a report published on Thursday by Portugal's web portal SIC, Macedo decided leave his poker glory behind, jump on a new business adventure and organize a cleaning service that gives students the possibility to earn some money by cleaning rooms and bathrooms on the university campus.
"We have started by cleaning bathrooms and bedrooms on the university campus. In only three months, we have managed to clean over 1,000 rooms," said Macedo about the initiative he manages with two other Portuguese students.
"At the moment, we have many clients and we employ seven people," he continued. Macedo explained how things did not take long to pick up, since the high demand from students convinced the trio of young entrepreneurs to "first extend the service to kitchens within the campus and then also to apartments off of the campus," generating a turnaround close to €240,000.
"It's common to have students with good ideas," commented Joe Born from the Lancaster University Students' Union. "But what these guys have been doing more than anything and more than anybody, is to make sure people have confidence in their business and allow it to happen in their campus," he continued.
Before getting on his cleaning venture, Macedo got himself the title of the "Portuguese poker prodigy" thanks to the many good results he was able to collect at the table and the small fortune he made even before he turned 18 years old.
Although he played with the support and trust of names as Daniel "jungleman12" Cates and Haseeb "Dogishead" Qureshi, Macedo's fairy-tale ended when he answered to some allegations published on 2+2 Poker Forum to admit cheating at the poker tables.
"I did something stupid," he confessed back in 2011. "A friend of mine, whom I introduced to poker, made a suggestion to me which was, I'm not going to sugar coat it, cheating."
"I don't know why I agreed. I don't know why I did it," he went on. "I guess it was a mixture of guilt and stupidity and feeling shitty for getting him involved in something which seemed to be bad for him."
"I felt ashamed, I had no explanation; explanations don't cut it in situations like this and often come across as excuses" said Macedo what he became his farewell to online poker.
However, few years after the cheating scandal, things seem to be turning to the good side again for Machedo, as some future projects connected to the cleaning service that he is planning to launch in the near future, seem to have already attracted private investments for over €140,000.
Get all the latest PokerNews updates on your social media outlets. Follow us on Twitter and find us on both Facebook and Google+!