Sheldon Adelson Denies Retirement Rumors: "I Have No Plans of Slowing Down"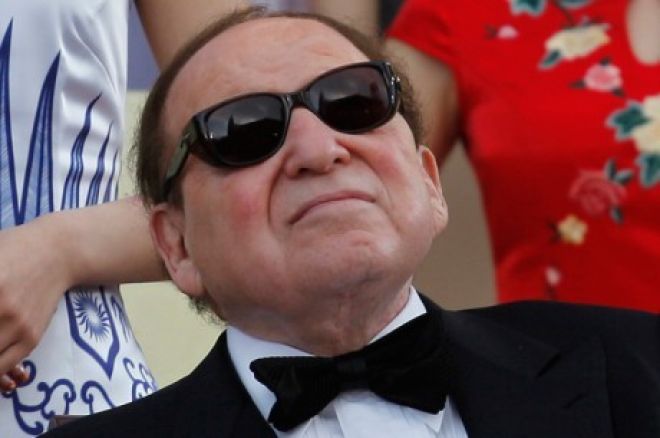 Las Vegas Sands Corp., the world's largest gambling company, announced this week that 76-year-old president and COO Michael A. Leven will retire when his contract expires at the end of 2014. The news sparked rumors that 80-year-old Sands Chairman and CEO Sheldon Adelson might soon follow down the retirement path, but Adelson vehemently declared that he has no plans of stepping down of his role anytime soon.
"As the supposed Mark Twain quote goes, 'the rumors of my demise have been greatly exaggerated,'" said Adelson, addressing a Wall Street Journal article which suggested he might give the CEO title to whoever replaces Leven next year.
"I am as bullish about this company as I've ever been, and I have no plans of slowing down or passing the CEO title or job to anyone," Adelson added. "We have taken an important leadership position in the gaming and hospitality industry, and I plan on spending year after year building on that success. Whether it's driving financial results, working with governments to open up new markets, securing new development opportunities in emerging markets, spearheading regulatory compliance or anything else, I am intently focused on building on the momentum we have established over the past several years."
Adelson is the driving force behind the proposed Internet gambling ban in the United States. He created the Coalition to Stop Internet Gambling and has committed to spend millions of dollars to "prevent the world's most vulnerable people from being exploited."
The billionaire casino magnate has found opposition in the form of the Coalition for Consumer and Online Protection, a group backed by rivals Caesars and MGM, but Adelson refuses to give ground in what has become an all-out war within the U.S. gaming industry.
Adelson's Las Vegas Sands owns the Venetian and Palazzo resorts in Las Vegas, as well four casinos in Macau, the largest gambling hub in the world. The company's revenue has nearly tripled in the past five years, helping Adelson increase his wealth and influence in politics.
Adelson says he intends to push his Sands leadership team to achieve even greater success in the years ahead.
"We have developed a strong track record for securing the most coveted new development opportunities in our business and returning capital to our shareholders at a pace never before seen in our industry. I'm not going to let that change, not even for a second," he said.
The search for Leven's replacement is expected to begin in a few weeks, according to the Wall Street Journal. A search committee has already been formed to find candidates.
Photo courtesy of Media Salon
Get all the latest PokerNews updates on your social media outlets. Follow us on Twitter and find us on both Facebook and Google+!