Ask The Pros: Is the First-Ever $10,000 Razz Championship Good for the WSOP?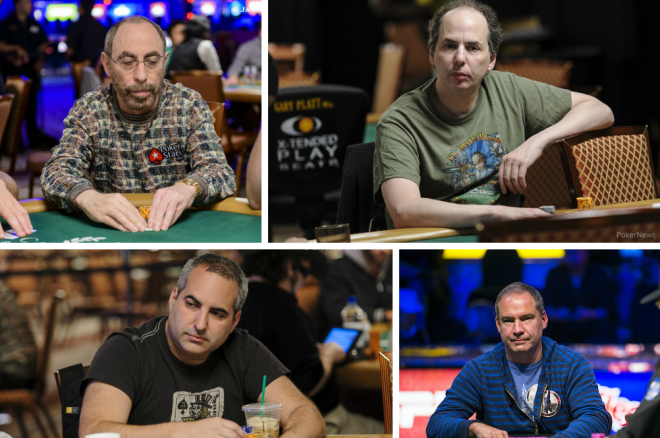 It was just a few days ago that Event #7: $1,500 Seven-Card Razz was on center stage with a stacked final table that ended with a heads-up match between Ted Forrest and Phil Hellmuth, both of whom had earned razz bracelets in previous years. Forrest was victorious this year, claiming his sixth bracelet and his second razz title while denying Hellmuth of record-setting 14th win.
Razz is back on center stage today, making its way to the big leagues with the very first WSOP $10,000 Razz Championship. Event #18: $10,000 Seven-Card Razz Championship got underway Friday with 112 entries in a pro-heavy field. The players we spoke to about the tournament mostly consider it a success, but some are split on the event's costly price tag.
With the new addition to the WSOP schedule, razz is on the summer calendar twice for only the second time in WSOP history. It hasn't been since 1977 that players had two shots at bracelet in razz. We caught up with Matt Glantz, Ted Forrest, Barry Greenstein, and Allen Kessler to get their thoughts on the tournament, the buy-in, and the turnout.
Glantz, one of the more vocal proponents of the $10,000 championships, was glad to see two razz tournaments on the schedule this year: "It's great to have the $1,500 buy-in to get new and recreational players to try out the game. If we keep having a $1,500 buy-in for each discipline each year, the games will continue to grow. Eventually players will get good enough or like the game enough to graduate to the $10,000 [level]."
Greenstein was a little more pragmatic, saying, "It's OK to have two razz tournaments on the schedule as long as the turnouts warrant it." One area the players seem to agree is that having a $1,500 buy-in and a $10,000 championship in every event is the way to grow all the games.
They also seemed to be in consensus that it was about time for a $10,000 Razz Championship. Glantz and Kessler both are thrilled to see the $10,000 championship event on the schedule. Forrest, on the other hand, didn't even realize it was the first big buy-in razz event, and Greenstein didn't seem to think it was big deal one way or another.
Kessler and Forrest agreed again that a field of 112 was about what was expected. Greenstein shared that the line was around 100, so anything more is considered a success. That doesn't mean he thinks it is necessarily the right strategy, though. He explained, "This is the World Series of Poker — we are used to having thousands of people in the fields, obviously more for no-limit hold'em, but on the non-hold'em events you should have a price point that gets you at least 300 people or more."
Glantz's expectations were a bit lower and he is very happy with the turnout. "I was expecting about 80-85 people, so this is really good. I can't believe razz drew this field. It is such an unpopular game; it's the most unpopular game of the H.O.R.S.E. series. A field of 112 is great."
We posed the following question to the players: Which is more preferable, a $10,000 buy-in or $5,000 buy-in? This is where some differing opinions surfaced and with everyone making valid points.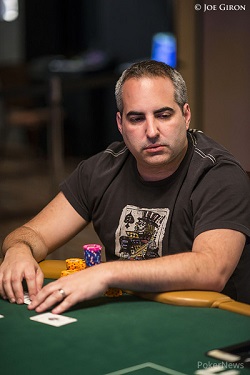 Glantz: I think there is a place for a middle buy-in in the mixed event, 8-game mix or 10-game mix somewhere between $2,500 and $5,000. But for each discipline, I think it's important to stick to this structure where it's $1,500 giving the player the ability to work their way up to the $10,000.
The $10,000 championships are the best. For instance, there are a lot of guys here tonight that wouldn't be here if it was a $5,000 — me for one. I would rather just play cash games at Bellagio or Aria. It's the $10,000 that brings us over. I know Doyle [Brunson] came over and there are a lot of guys that came over that wouldn't play for $5,000.
Greenstein: In my opinion, all the $10,000 [events] should have been $5,000. I think in a lot of cases we would have reached close to the same prize pool as more people would have been brought in. I don't think the poker economy is ready for this many $10,000 events, at least until online poker comes back in full force. There's a lot of money that trickles down from that.
Razz is actually one of the events where I don't think we would have made double the entrants, but a lot of the other $10,000 buy-ins were flirting with 100 people in each of those events. Make them $5,000 buy-ins and you get 200 people. I think that would make for a better tournament.
Kessler: I thought the $5,000 buy-ins were stupid. You basically get the same field with half the prize pool and the same people play in the $5,000 buy-in as the $10,000. I have been saying that from the beginning and they finally have seen that I am correct. In addition to the $1,500 and $10,000 buy-ins for each discipline, there should be a $3,000 buy-in for all reasonably attended games.
Forrest: I think $5,000 might be a better number because you get a bigger field plus some of the juicier razz players might come out. They are more likely to put up $5,000 and not $10,000. I would like to see a $1,500, $5,000, and $10,000.
While we didn't talk to Mike Matusow directly, we did overhear him say, "I said I'd never play a razz tournament unless they put a $10K one. Now they put a $10K razz tournament, so I said, 'I guess I'll play that.'"
Overall, the players seem to be excited to have the $10,000 championship on the schedule and hope to see it continue. We went straight to the source, Jack Effel, Director of the World Series of Poker, to see what his plans were for the tournament and what went on behind the scenes in making the decision to bring a big buy-in razz event to the schedule for the first time.
PokerNews: What went into the decision around bringing the first $10,000 razz championship to the series?
Effel: It wasn't just about razz in general, it was about having the major disciplines of poker represented at both the $1,500 and $10,000 buy-in level. There needs to be an entry track for players that want to learn the game and $1,500 is really that true price point. Then you have the best of the game that want to compete on a higher level. In the past, we just kept these events represented with a $2,500 buy-in level. This being the World Series of Poker, we are trying to keep the authenticity and the fabric of the WSOP. And that is what is driving the starter and the championships for the major disciplines.
There really should be a reigning champion for each discipline. It's bragging rights for the big players. The thing about the World Series of Poker is you can play at the lower-level buy-ins and play against all levels of players or you can play in the higher buy-ins and play against the best of the best.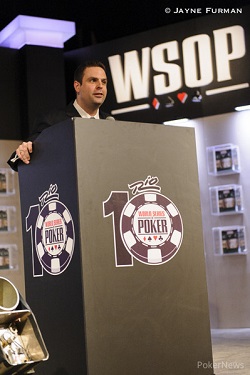 PokerNews: You have entry-level buy-in and then the $10,000 buy-in, but that's a big jump for an entry-level player. What about a middle buy-in option?
I don't know if it's necessary. For the longest time, I thought it was necessary. And I think it's necessary as the game grows in popularity.
The middle buy-ins a perfect for the player that is ready to play a little bit higher, but not ready to play at the highest level. The good thing about the medium levels is the players at the high levels will come down and play and the guys at the bottom will kind of move up. You always have a nice mix.
Now the medium-sized buy-ins are good when you have a game that is super popular or matured. Like this year you see it in the Omaha 8-or-better (O8). We have the $1,500, $3,000, and $10,000. It has graduated and matured to the point that O8 is super popular. The $10,000 [event] got 178 players and the $1,500 got over 1,000 players. With those numbers, you can have medium buy-in because it has the popularity to support it. You can't really do that with razz just yet. It hasn't quite reached the popularity levels that we have seen in O8.
PokerNews: What was your expectation for the field?
I definitely thought over 100 players for all the championships. I think in the 150 range is what I pegged for most of them. That is because it's what you have, 150 top-level pros that play the mixed games. You have about 400-500 that play in that medium range at $2,500 and $3,000, and then you have 600-800 that will play at the $1,500 level.
We knew the $10,000 razz is overdue. There have been some guys lobbying for it for years and there are a lot of guys that love razz. I am glad that it made it to the schedule because we consider it a major discipline. The players seem to enjoy it and I think it will be around.
Over 100 players for a $10,000 event, I think is a respectable number for the level of competition in a bracelet event. I think if it does that than it is worth sticking around.
What are your thoughts on the increased razz buy-in? Feel free to leave your opinions in the comments section below!
Get all the latest PokerNews updates on your social media outlets. Follow us on Twitter and find us on both Facebook and Google+!