Johannes Strassmann Still Missing; More Details Emerge in Investigation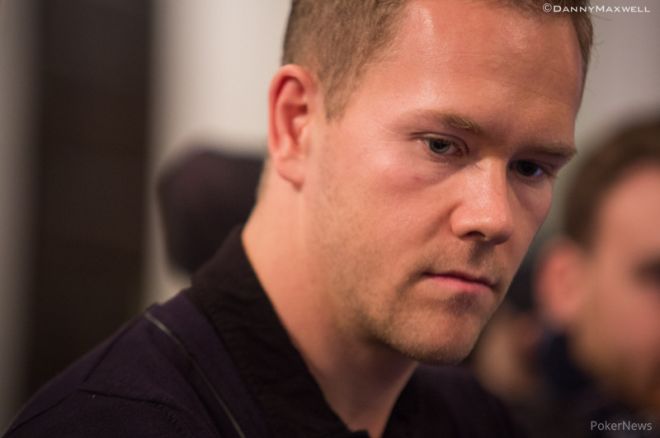 While Slovenian police are working around the clock to investigate what happened to Johannes Strassmann on Saturday, June 21, more details have emerged about the poker pro's visit to Slovenia and the people who were with him the evening he disappeared in Ljubljana.
"On June 22, 2014, the police directorate in Ljubljana got a report about a missing person, a 29-year-old German citizen," Public Relation Officer at Ljubljana's Police Directorate Vinko Stojnsek told PokerNews about Strassmann's case.
"The German citizen was reported missing at 10 p.m. on June 22, 2014, and Slovenian policemen immediately started an investigation. However, the missing person has not been found yet," Stojnsek continued.
Based on the information given to police by the people who were with Strassmann when he disappeared, the German poker pro was in Slovenia to visit some friends.
"After a short stop [in Slovenia], they had planned to head all together to the Croatian coast," the police officer continued.
According to a PokerNews source, Strassmann was in Ljubljana to meet with a group of local high-stakes players that he has been coaching. The players, who asked us not to release their identities, have told PokerNews they have been in constant contact with Strassmann's family, the police, and a private investigator they have hired to help with the case.
A group of poker players including Faraz Jaka and Victor Ramdin contacted Slovenian poker player Casey Kastle to ask him for assistance, but Kastle, who is currently based in the Philippines, said he did not have any valuable information or connection that could help investigators.
Although we were not able to verify whether this has been set up by Strassmann's family or by the Slovenian poker players, we were also informed that a €10,000 reward has been set up for anyone who is able to give the police useful information about the case.
Should you have any information that may help the ongoing investigation, it is urged that you to contact the Slovenian police by calling the free anonymous number +386 801200 as soon as possible.
Keep following PokerNews for more updates on the story as it develops
Get all the latest PokerNews updates on your social media outlets. Follow us on Twitter and find us on both Facebook and Google+!