PokerNews Book Review: The Noble Hustle: Poker, Beef Jerky, and Death by Colson Whitehead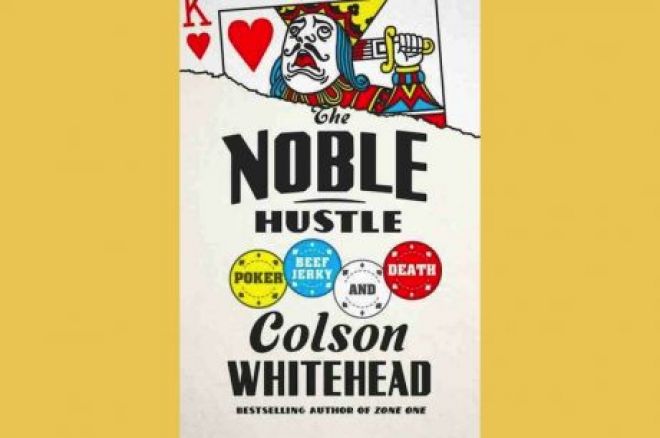 Poker should be a writer's dream setting. Poker takes place outside the "real" world of offices and schools and jobs and life. Poker is populated by "players" looking to act out roles and play out fantasies, people seeking a whiff of low-life and smoke-filled rooms (metaphorically speaking). Poker is a game, but it's also incredibly real — as you well know after a losing session — and there's a whiff of the tainted, doomed romance to the entire endeavor.
But few good books have captured poker's essence as a human activity, and it's always exciting when a real writer turns his attention to the felt, as Colson Whitehead does in The Noble Hustle: Poker, Beef Jerky, and Death (published by Doubleday and available in book and ebook formats). And make no mistake — Whitehead is a real writer, the author of seven books and the winner of a MacArthur Fellowship, a.k.a. the "Genius Grant."
The Noble Hustle is an account of the 2011 World Series of Poker Main Event in which Whitehead was a participant thanks to the largesse of Grantland, the popular sports journalism blog that staked him to play. This conceit puts Whitehead in good company and on a well-traveled trail.
In 1983, Al Alvarez published The Biggest Game in Town, a fly-on-the-wall perspective on the 1981 Main Event written on assignment for The New Yorker (and to my mind the very best book written about poker). In 2003, James McManus in Positively Fifth Street covered the 2000 Main Event for the Atlantic Monthly, using his advance to satellite in and parlay his seat into a fifth-place finish worth nearly $250,000. There's also Peter Alson's Take Me to the River: A Wayward and Perilous Journey to the World Series of Poker, a fine memoir-style account of the author's love affair with poker and his bid in the 2005 Main Event.
But even though others have preceded Whitehead down this writerly path to the World Series of Poker, the changing nature of the WSOP and the changing faces of poker give Whitehead plenty of room to carve out a new path in his look at "the noble hustle" that is poker.
Let me start by noting that Whitehead is an excellent writer. He is insightful, funny, and refreshingly modest. "Poker eminence Doyle Brunson called Hold'em 'the Cadillac of poker,' and I was only qualified to steer a Segway," writes Whitehead with typically amusing humility.
Whitehead's humor is tinged with something that can only be described as self-loathing. The book opens with the line "I have a good poker face because I am half-dead inside." And he's not kidding. The book's epigraph is the word "an-he-do-nia: the inability to experience pleasure," and Whitehead refers to his "country" as "the Republic of Anhedonia." It's quite hard to tell how seriously Whitehead believes that he is an anti-hedonist, but this aloof, disinterested stance suggests an almost complete lack of conviction in the entire endeavor, from preparing for the Main Event to writing the book.
Such a stance is really too bad, because the book itself displays so much insight and creativity. You get the impression that if he actually cared about the game, either as a fan or a player, that affection would permeate these well-written pages, and he might well have emerged as one of poker's great chroniclers. But it doesn't and he doesn't.
The books of Alvarez and McManus are great because they are great writers. But what makes their books great for poker players is that their passionate love for the game fuels their prose. Whitehead doesn't have that love.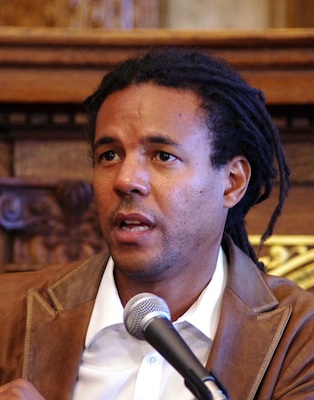 He is, however, deft at describing his preparation (playing tournaments in Atlantic City, getting a coach, reading David Sklansky and Dan Harrington). He is also nimble when describing his opponents such as one whom he describes as "Robotron… lean and wiry and hunkered down, a young man with sunglasses and earbuds, his hoodie cinched tight around his face like a school shooter or a bathroom loiterer."
He is even quite poetic when he discusses the mechanics of the game, which in his supple prose are anything but mechanical. The big blind, for example, is "blind, because you're in a dark mine probably about to step into the abyss." Hyperbolic? Definitely. But still a pleasure to read and not far off from a figurative truth.
The book is also marred (though that may be too strong a word) by the fact that its audience is probably not poker players but a more general one. That requires Whitehead to explain hold'em, hand rankings, and concepts like "M" to a readership of newbies. That's fine — he wants a broad audience, of course — but he undercuts himself with asides like "even though I have no idea what the hell I'm talking about" that (a) are probably not true and (b) convey a profound sense of indifference.
The tone of the informed amateur (i.e., not an expert) would have been better, and truer. And he is informed and poetic. "M is how much life you have in you, how much you can take," he writes. "M, for Paul Magriel, who first articulated it, but also M for the Wave of Mutilation." That's clever; that's good.
Or this bit about the impulse to gamble and the siren song of the casino:
We go to casinos to tell the everyday world that we will not submit. There are rules and codes and institutions, yes, but for a few hours in this temple of pure chaos, of random cards and inscrutable dice, we are in control of our fates. My little gambles were a way of pretending that no one was the boss of me.
Another issue with poker narratives is that the story itself — the "what happened" of the Main Event — is not really in doubt. Any poker player will know that Whitehead didn't win the 2011 Main Event. But Whitehead is a writer who can sustain narrative interest even when the outcome is completely foretold.
Poker players, particularly those with a literary bent, will enjoy this book, but they may well end up wishing the author liked the game as much as we do.
To get your copy of The Noble Hustle: Poker, Beef Jerky, and Death, visit PokerNews' Book Section.
Photo: David Shankbone. Creative Commons Attribution 3.0 Unported.
Get all the latest PokerNews updates on your social media outlets. Follow us on Twitter and find us on both Facebook and Google+!