Chuck "The Iceman" Liddell: Out of the Cage and on to the Felt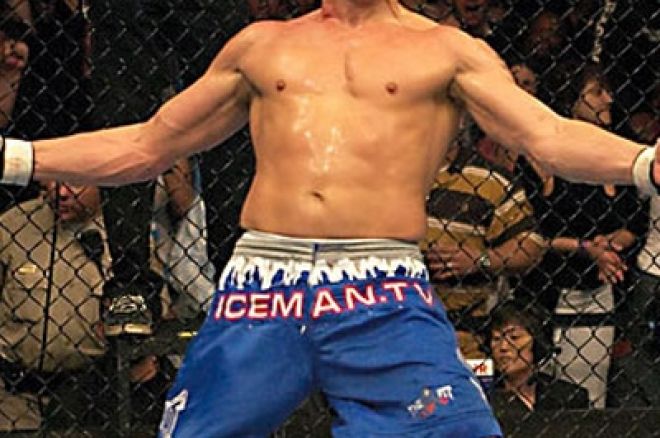 With the PokerNews Sports Legends Challenge fast approaching, we were lucky to have a sit down with Chuck Liddell to find out how "The Iceman" first got interested in poker, and how he plans on utilizing his fierce fighting skills on the felt.
Chuck thanks for taking the time to chat with us. How'd you first wander over from the cage to a poker table?
I just started seeing it on TV, and I was an accounting major so I like numbers and odds, and all that good stuff. I then participated in a Bodog tournament in Costa Rica, and I got a chance to hang out with a lot of the pros and listen to those guys talk, which made the game a lot more interesting to me.
Now, we know there are certainly a lot of big name poker pros headed down to the Sports Legend Challenge; are there any pros that you like to model your game after?
I like a lot of the players, and enjoy watching them all on television. I've spoken the most with David Williams, as I've seen him out in Vegas a bunch. I wouldn't say I model my game after anyone in particular, I just enjoy learning from them all. I got a chance to meet Daniel Negreanu recently up in Lake Tahoe for the American Century Celebrity Golf Championship, that was a lot of fun.
Be honest, how's your swing?
(laughs) I'm horrible. I did beat Barkley though, although that is not saying much.
We talked to Randy Couture last week, and we know about your rivalry in the ring. Do you see that rivalry spiling over onto the poker tables, or the golf course when you guys get together?
We're both very competitive people, so yea, it will definitely spill over. I'm just starting to learn golf, but when I start getting better and picking it up more I see myself getting a lot more competitive on the course. The more I get to know a game the more I get upset about losing. I've only played seven full rounds of golf in my life and three of them were scrambles, so when I found out I had to play my own ball in Tahoe, I started working more on my game. I'm actually heading out tomorrow to train and work on my game with my buddy who is a pro.
A lot of poker players love to gamble on the course. Do you foresee any wagering happening out there in the Bahamas?
Well that will definitely make it more interesting. When I started playing with my buddies, it was just fun watching them play and doing a little bit of gambling. For me there has to be something on the line, it has to be competitive or else I'll get bored if it's not competitive. I hate sitting at the driving range working on shots. I do it because I need to, but I'd rather be out there trying to win, or compete with someone.
Do you have a favorite poker hand?
Not really. At the World Series in 2008, the worst hand I played and had fun with was 6-2. I was trying to get knocked out and I was up against JJ and AK, and caught both the six and the deuce. That made the experience a little more exciting.
What are you most looking forward to about the Sports Legends Challenge?
It seems like it's just going to be a great weekend with so many great events lined up. I know a lot of the guys and they are all fun to be around, which will certainly make it a fun trip.
A lot of the Sports Legends didn't have a chance to become MMA fighters since the sport was not as popular as it is now. Could you see any of them being great fighters in their day?
I'm not sure about that. It's hard to say; sure they are great athletes but MMA is a totally different sport, with a different skill set. Give me a good athlete though, who is willing to train and has the intense desire to fight, and you have the makings for a good fighter.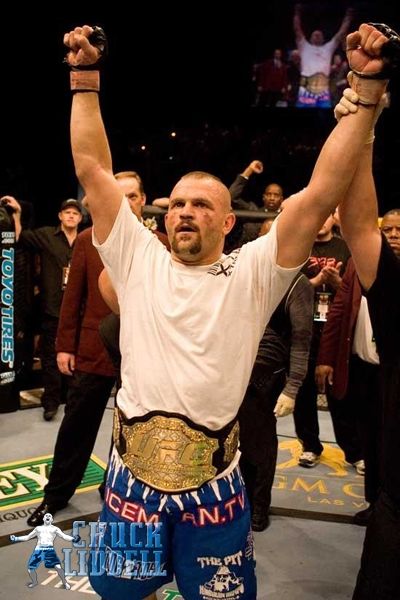 Any traits that you can take from the cage over to the poker table?
I think MMA is a very strategic game, it's much more of a mind-game than people think, especially for the top end guys. Similar to poker, in order to be successful in MMA you need be able to strategize and make people do what you want, so I definitely can use that to my advantage at the poker table.
Any other preparations being made for the Sports Legends Challenge weekend?
Yea, I'm gonna do a little bit of training out in LA with some guys I know. I always like to work on improving myself in everything I do. Before the first tournament I played, I read a couple of books, so I'll surely be doing more of that before heading out to the Atlantis.
Best of luck Chuck, thanks for your time.
Looking to crack Chuck's six-deuce? Sign up, and start trying to win a PokerNews Sports Legends Challenge seat at Absolute Poker now.