Is This Mistake Stopping You From Playing the WSOP?
Nick Wealthall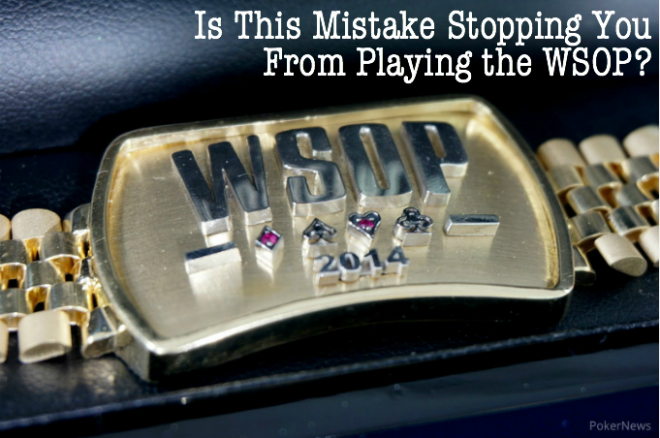 Why are you reading this and not playing the World Series of Poker Main Event?
The players who get to play the WSOP every year and have built up monster bankrolls know how to avoid the biggest mistake in tournament poker. It's a mistake you're probably making in your game right now, and the super-scary part is you might not even know you're doing it. It's a massive problem and it can take you out of a tournament quicker than you'll realize.
Would you like to know how to fix it? After all, how weird would it be if we didn't know the answer to these questions? Relax, though. We've got you covered.
Nick Wealthall, voice of the Sunday Million and one of the most popular poker trainers in the world, has just released a brand new video that reveals the mistake — and how you can start fixing it.
This is the latest video in his training series which has already received hundreds of likes and comments in the last few days.
We've been really impressed with these videos, and Wealthall explains this stuff in a way we've never heard before. He is also giving you a free tool to help you work out the biggest problems with your tournament game.
To get the video, just click here, watch a short video from Wealthall and then enter your email. You'll get access to the video instantly.
We recommend checking this out right now while the videos and tools are still available. Don't miss out!
Click here and enter your email now.